So, about that "friendly chat" after the WSU game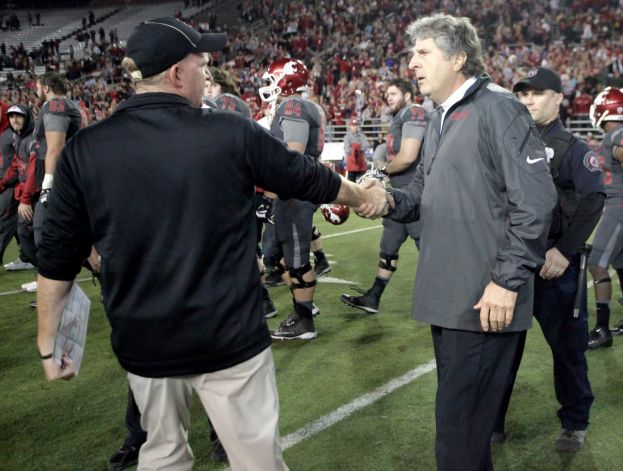 WSU coach Mike Leach and Idaho coach Paul Petrino exchanged Palouse pleasantries after the Cougars rolled to a 42-0 win. Tailgate Talk loves this kind of dust-up because, well, it makes for good cooler chat.
http://www.youtube.com/watch?v=VjwESbvMQ84
Cougcenter has a more complete rundown here.
Neither coach would say much about what caused the verbal scuffle, but it's pretty obvious. With the game well in hand, WSU kept many of its offensive starters in — that's coach Leach's right if he wants to give them more reps.
But the final straw was probably when WSU, looking to preserve the shutout, put many of its defensive starters back in when Idaho was driving late in the game — OK that's a little silly.
In recent years, WSU has been on the receiving end of many blowouts. That the Cougs are now dishing them out, and ticking a few people off, is good for Northwest Pac-12 football.