Clark County players had big impacts this weekend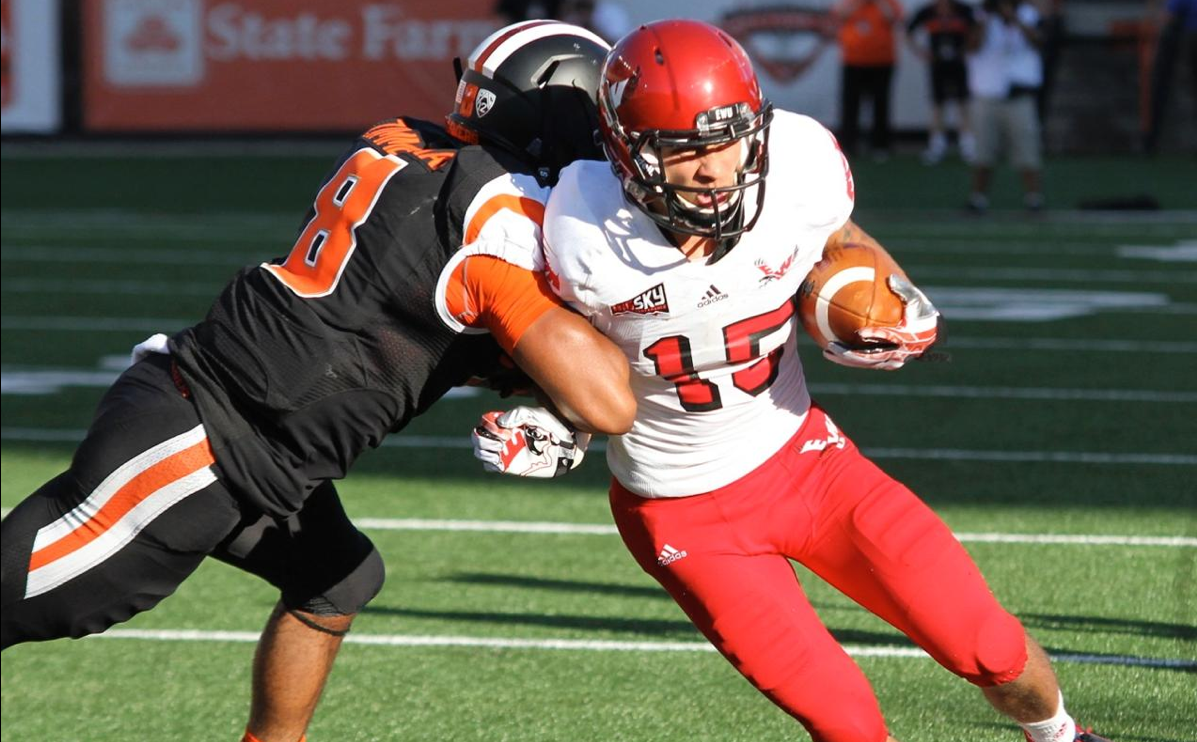 Eastern Washington's upset of Oregon State resonated around the nation. It was especially significant in Clark County.
As Tailgate Talk as blogged before, Clark County players are key to the success of Eastern Washington, among the favorites to win the Big Sky and FCS titles this year.
After Saturday, Eastern Washington won't be sneaking up on anyone. The Eagles' 49-46 win was only the third FCS team to beat a top-25 Division-I opponent since 2000.
While much of the attention is being focused on quarterback Vernon Adams, who passed for 411 yards and rushed for 107, local players were key to the team's success. Heritage grad Ashton Clark was the leading receiver Saturday, catching nine passes for 155 yards and a touchdown.
We all know no offense gets anywhere without its linemen, and Clark County athletes anchor Eastern's line. Evergreen grad Ashton Miller started at center and Heritage grad Steven Forgette started at left guard. That line helped Eastern outrush Oregon State 177-105.
Things didn't go quite as well for Heritage grad and current Colorado State quarterback Garrett Grayson. The junior completed 22 of 39 passes for 201 yards in the Rams' 41-27 loss to Colorado on Sunday. While Grayson didn't throw any interceptions, Colorado State was 2 of 14 on third-down conversions.
"I hate losing more than I love winning," Grayson tweeted after the game. "Hang with us, that game is over and done with, ur support means a lot."
Southern Oregon quarterback Austin Dodge, a Skyview grad, put up big numbers that were average by his standards. It wasn't enough as Southern Oregon lost to Rocky Mountain College 35-30. The junior completed 38 of 55 passes for 392 yards and two touchdowns.
 Camas grad Odin Coe started at defensive end for Montana State, which beat Monmouth 42-24 in before a record crowd on 21,007 in Bozeman. The sophomore finished with one solo and one assisted tackle.
Two local players got on the field in Montana's 30-6 win over Appalachian State. Sophomore linebacker Addison Owen, a Camas grad, had one tackle. Junior wide receiver Mitch Saylor, a Union grad, had one catch for nine yards.