The scene at Husky Stadium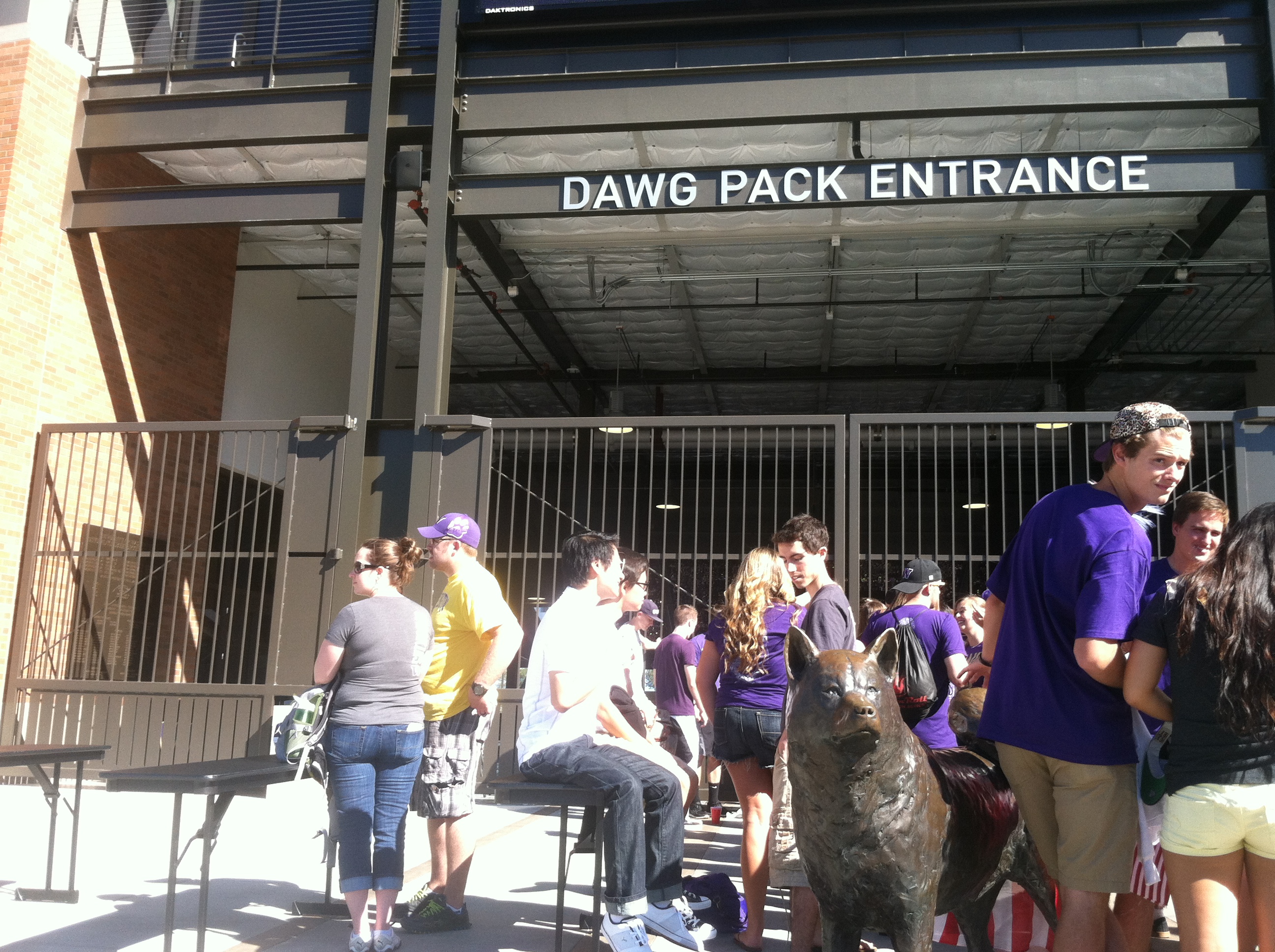 The UW football team just walked off the bus into renovated Husky Stadium. They gathered at the "W" in the middle of the field and huddled up. There's no doubt the players know this is a watermark day in the history of Washington football.
I took some photos on my way into the stadium.
Here are Dawg fans lining up one hour before gates opened.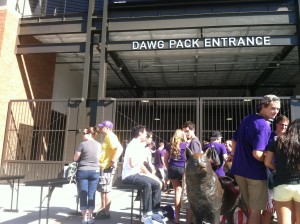 The concourse at the new Husky Stadium is roomy, clean and sheltered from the elements. Definitely a huge upgrade fans will immediately notice.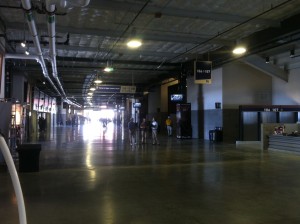 Here's the view of the field from up high as the UW Marching Band practices.
Husky Stadium may be new, but the view hasn't changed. That's a good thing.