PSU's McDonagh takes step toward winning QB job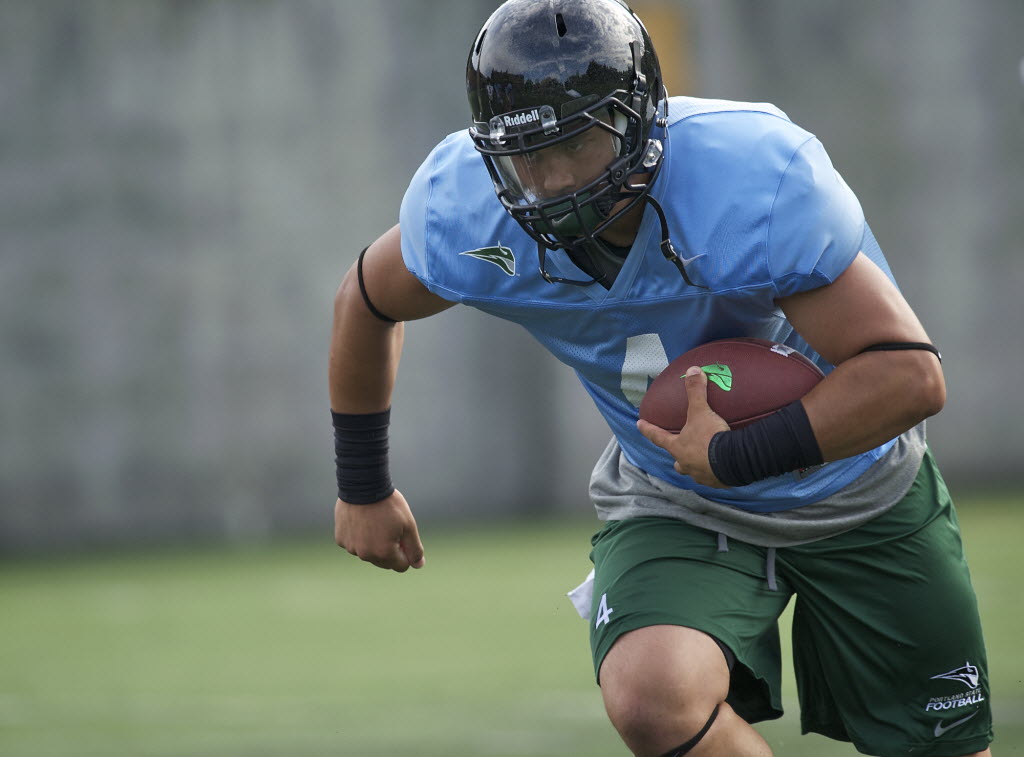 Portland State held its second scrimmage of fall camp on Saturday. Skyview grad Kieran McDonagh certainly helped his case for starting the season at quarterback.
The sophomore started all 11 games last year. He is competing with two others for the responsibility of leading the Vikings back from a last season's 3-8 campaign.
Saturday, McDonagh led two drives of length and completed 7-10 passes for 90 yards. He ran twice for 13 yards. His first series, which went 52 yards, ended on a missed field goal. His second drive, which started on his own three-yard line, included back-to-back completions to Roston Tatum of 42 and 12 yards. Two plays later, running back Shaquille Richard rambled 40 yards for the first score of the day.
"Kieran is playing well, throwing the ball with great touch," said Head Coach Nigel Burton. "Defensively, we are talking about how it's tough to make any plays against him because the ball is out of his hands so fast, before the receivers are even making their breaks. That's the kind of growth we needed from him."
Among the other quarterbacks, Collin Ramirez was 5-12 for 68 yards. One of his drives resulted in a 41-yard field goal byMarcus Kinsella. Paris Penn was 7-17 passing for 108 yards.