E. Washington ranked top 5 in FCS; has several local players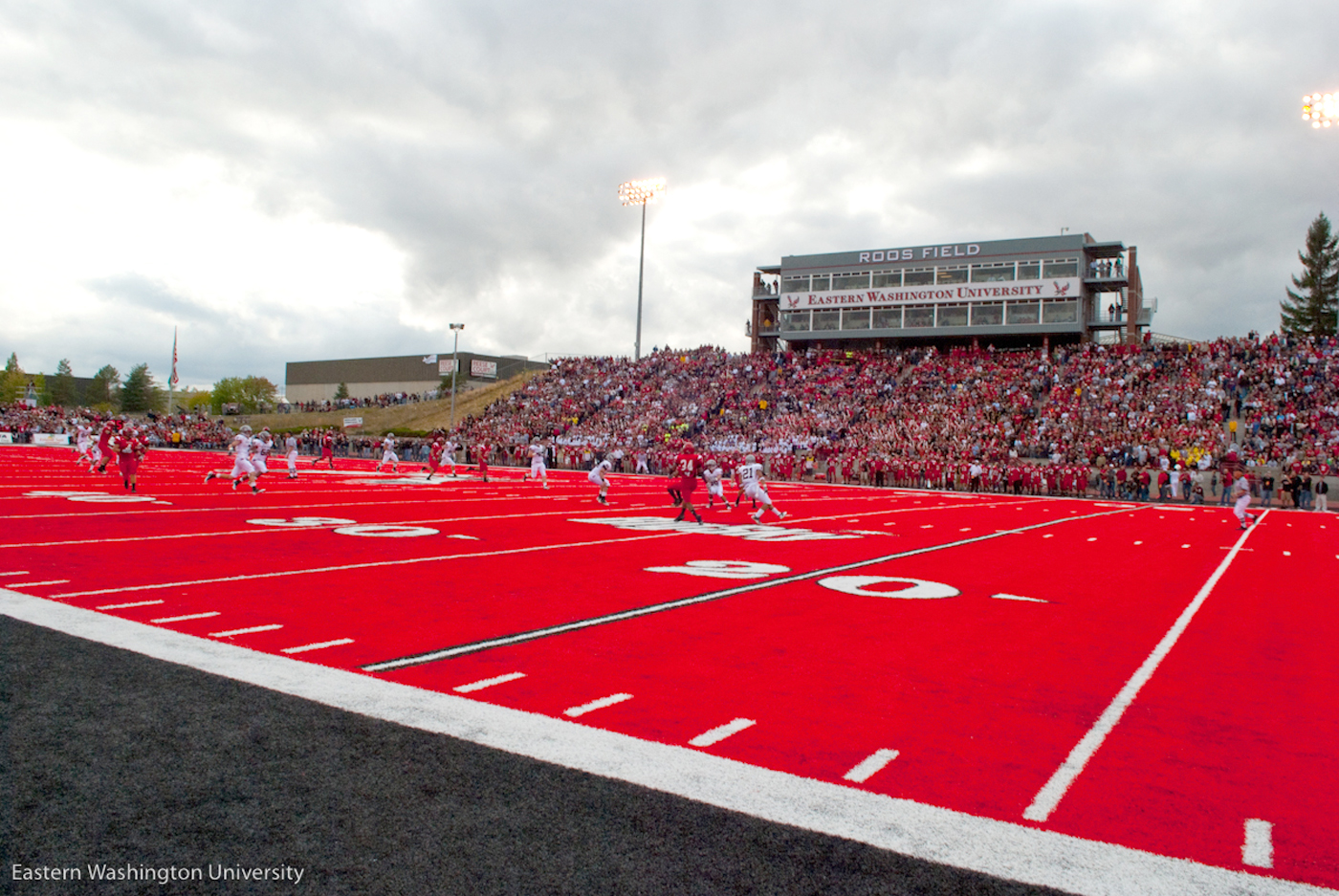 Eastern Washington has been one of the nation's best FCS teams over the past few years. The Eagles won the NCAA Division 1-AA national title in 2010. Last season, Eastern advanced to the FCS semifinals.
Expectations are again high in Cheney this season. The Eagles are ranked No. 3 in the national coaches poll  and No. 4 in the Sports Network's national FCS rankings.
Clark County players have literally left a mark on the program. The school's bright red turf was made possible by Mountain View grad and current Tennessee Titans tackle Michael Roos, for whom the Eagles' home field is named
Clark County's presence in the Eagles program has remained strong. Six local players are on this year's roster.
Expect big things from senior wide receiver Ashton Clark, who finished third on the team last season with 49 catches, totaling 650 yards and five touchdowns. The Heritage High School grad is on the preseason All-Big-Sky first team. He was also on the Big Sky's all-academic team last season.
Fellow Heritage grad Steven Forgette is also expected to have an impact during his senior year. The left guard has been named to a handful of FCS preseason All-America teams. He missed much of his sophomore season with a broken fibula, but rebounded last year to become an honorable-mention All-American despite missing all of spring practice.
Next to Forgette in the trenches is Evergreen grad Ashton Miller. The senior center is on the preseason All-Big-Sky second team. Like Forgette, he also missed much of 2011 and all of 2012 spring practice after suffering a ruptured achilles tendon. Miller bounced back last season to earn honorable mention All-Big-Sky honors.
Also on the roster are backup offensive tackle. T.J. Boatright (Union, '11), backup tight end Zach Chapman (Mountain View, '10) and freshman offensive lineman William Lopez (Skyview, '13).