Catching up with Kieran McDonagh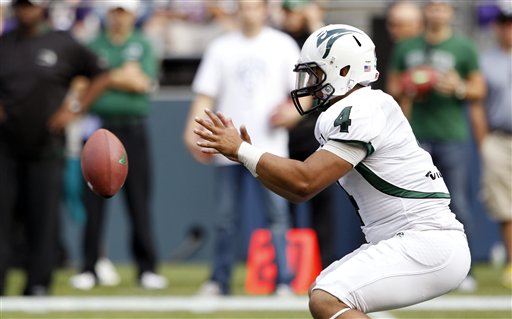 I stopped by Portland State's practice Wednesday evening to chat with sophomore quarterback Kieran McDonagh.
Clark County football fans remember McDonagh from Skyview High School. As a senior, he threw for 2,637 yards and 24 touchdowns. He was named second team All-State.
Portland State fans know him as the true freshman who led an offense that averaged 438.7 yards and 34.8 points per game last season. In starting all 11 games, McDonagh threw for 2,187 yards and 14 touchdowns, and ran for 406 yards and nine touchdowns.
Here are highlights from one of McDonagh's best games last season.
The Vikings, however, stumbled to a 3-8 record. Entering his sophomore season, McDonagh is vying with senior Collin Ramirez and redshirt freshman Paris Penn to be the starting quarterback.
In this interview, McDonagh talks about his growth as a leader and what he hopes to accomplish this season. (Please excuse some shakiness in the video. I'm in preseason form myself).
Click here to watch an excerpt from the interview.
The interview is part of a larger story I'm writing on McDonagh that will appear in The Columbian this weekend.