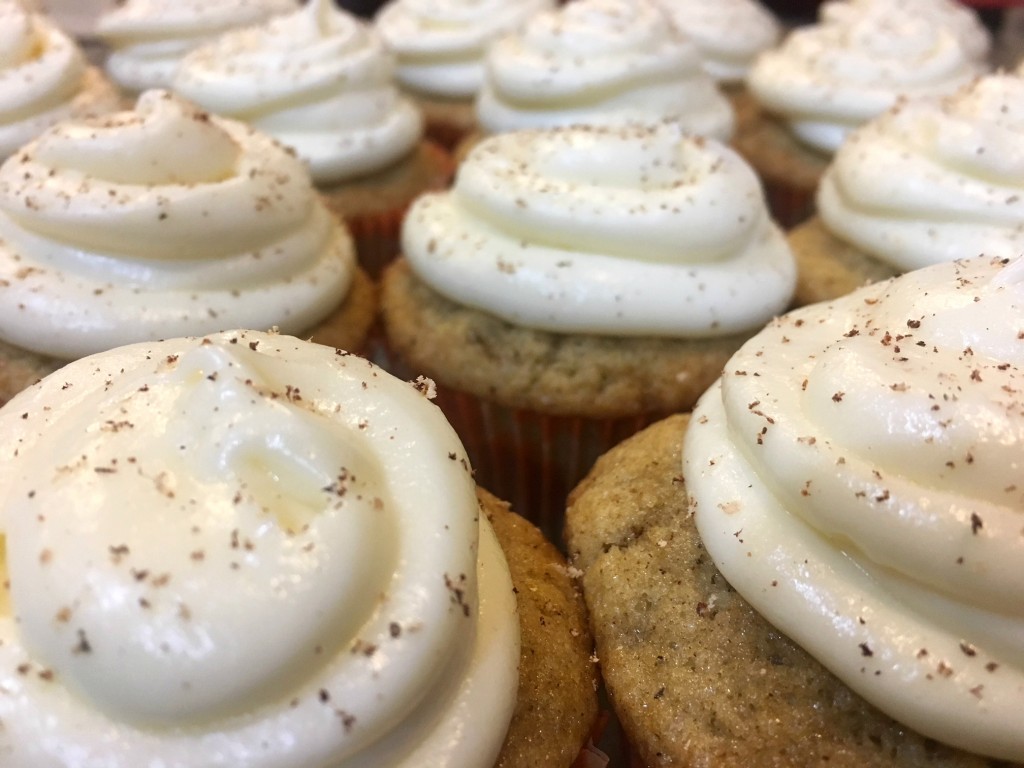 Simple Spice Cake is a throwback recipe to less complicated time.  It's easy to get caught up in the super complicated gourmet recipes people seem to favor these days, I like to things my grandma would have made 70 years ago.  Feel free to add raisins and pecans if you love them, only about a cup total before baking.
Simple Spice Cake
Makes 24 cupcakes
Ingredients:
 2 C sugar
1 C (2 sticks) butter, softened
4 eggs
3 C flour
1 t baking powder
1 t baking soda
1/2 t salt
1 t cinnamon
1 t ground cloves
1 t freshly grated nutmeg
1/2 t allspice
1 C buttermilk
Directions:
Heat oven to 350.  Line muffin pan with cupcake wrappers.
Mix flour, baking powder, baking soda, salt, cinnamon, ground cloves, nutmeg and allspice.  Set aside.
Use a hand mixer to combine butter and sugar.  Add eggs one at a time.  Measure out buttermilk.
Add some of the flour mixture to the butter and sugar with about half of the buttermilk.  Mix gently.  Add the rest of the flour and buttermilk.  Scrape sides if needed.
Transfer to prepared cupcake pan, filling 3/4 full.
Bake for 22-25 minutes until cupcakes are lightly golden and a toothpick comes out clean.
Cool completely and frost with white chocolate cream cheese frosting.  Garnish with fresh nutmeg.
Recipe modified from "Old Fashioned Spice Cake," geniuskitchen.com