Creamy Coconut Cheesecake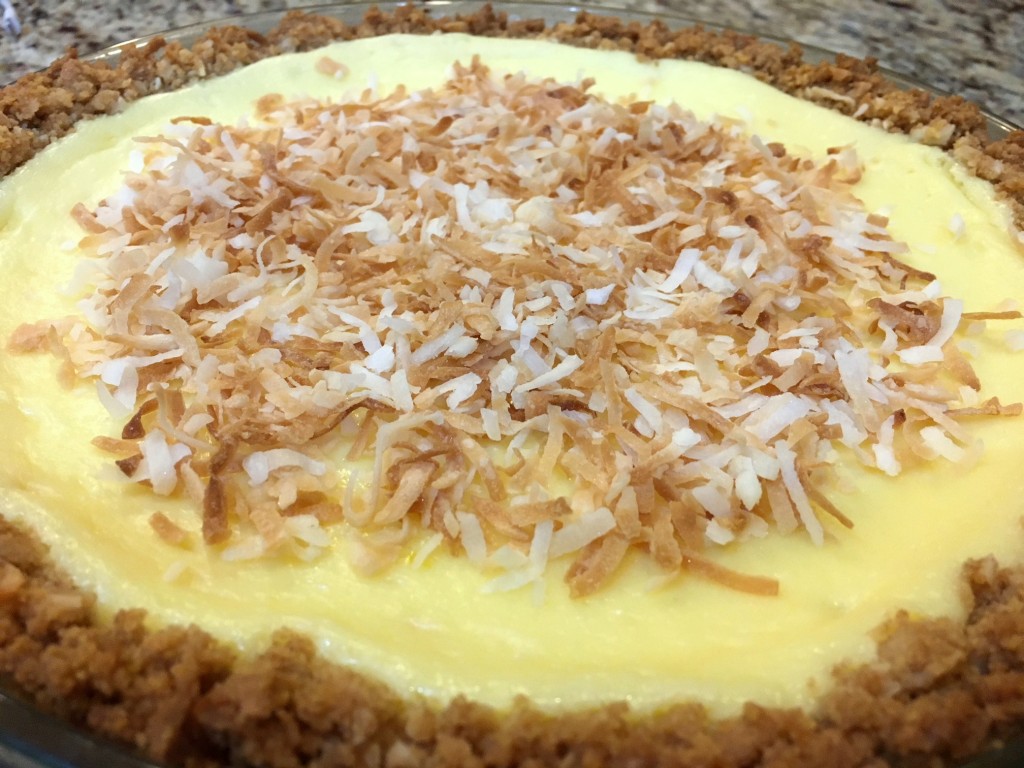 Confession time.  We made 3 of these in a week.   Although we only ate 1 at home, the other 2 went into work because the office had a cheesecake emergency and everyone HAD to have a slice.
Be sure to find coconut milk powder ahead of time, I ordered from Amazon Prime and it was $7 for a 5.5 oz bag.  This was enough for 3 cheesecakes.  Coconut milk powder is also available at specialty health food stores.
Creamy Coconut Cheesecake
Ingredients
Crust
1 stick butter, melted
1 package (about 1 1/3 C) graham crackers
1/4 C powdered sugar
1/2 C shredded coconut
pinch salt
Filling
2 packages (16 oz total) cream cheese, softened
2 eggs
1/2 C coconut milk powder
3/4 C sugar
1/4 t coconut extract
Topping
Directions
Heat oven to 350.  Use a food processor to turn graham crackers into crumbs.
Mix graham cracker crumbs, powdered sugar, shredded coconut, salt and butter with a fork.  Dump into a pie pan.  Use the flat bottom of a measuring cup to gently press down the crust, starting in the center and moving out to the edges.  Leave the edges a bit rough, it will look pretty when it bakes.
Use a hand mixer to blend cream cheese and sugar.  Add eggs one at a time.  Add coconut milk powder and coconut extract.
Scoop into prepared crust, smoothing with a spatula.
Bake for 30 minutes total, 20 minutes uncovered and 10 minutes with a pie crust shield.  If you don't have a crust shield, you can gently wrap a few pieces of aluminum foil on the edges.
You can tell when the cheesecake is done because it will start to puff slightly around the edges.
To make the topping, put shredded coconut on a cookie sheet.  Bake for 5-8 minutes until golden brown.  Sprinkle on top of cheesecake.
Allow to cool before serving.  Keep refrigerated.
Recipe modified from "Easy Coconut Cheesecake," King Arthur Flour