Yellow Snack Cakes with Vanilla Cream Filling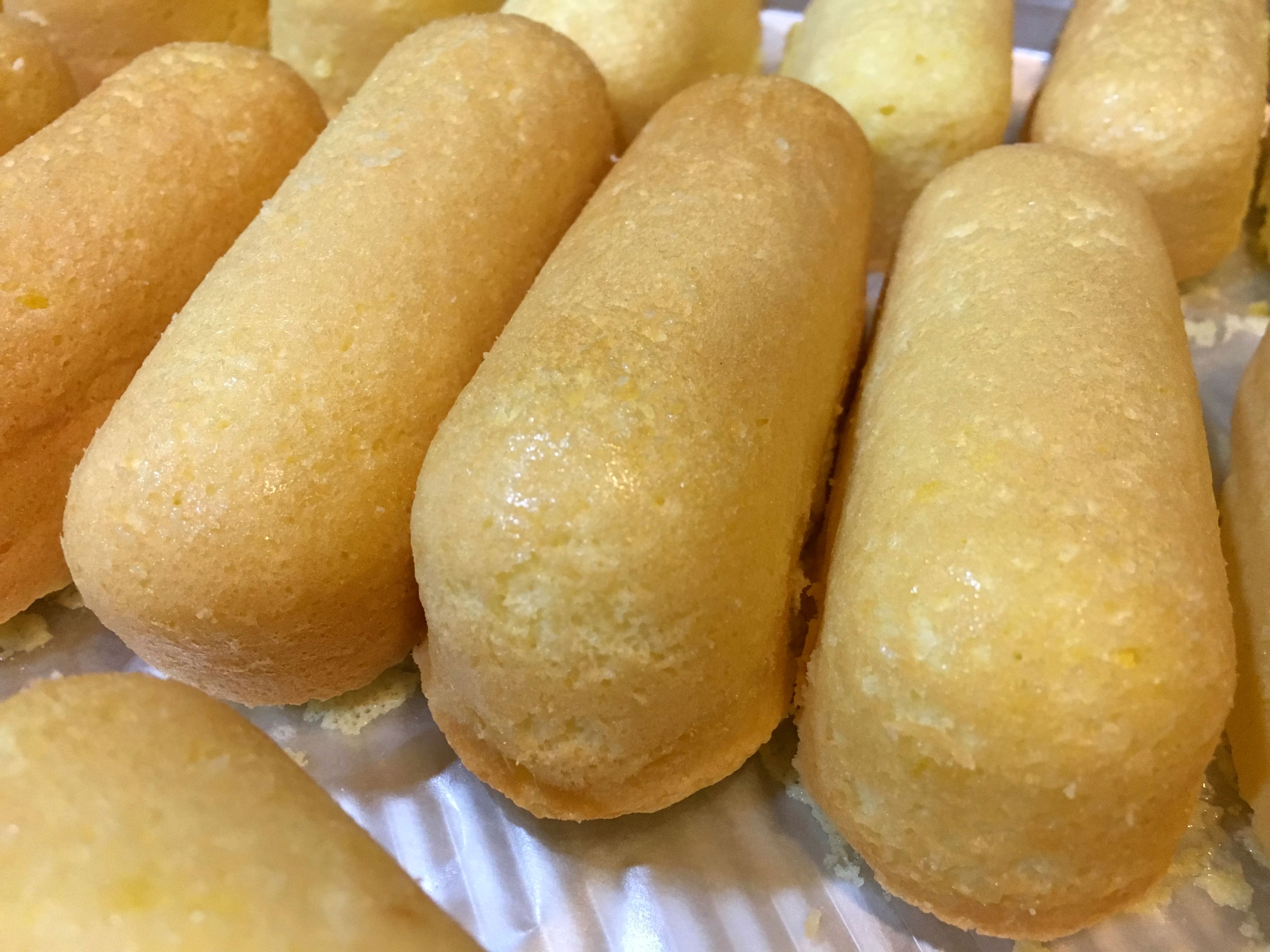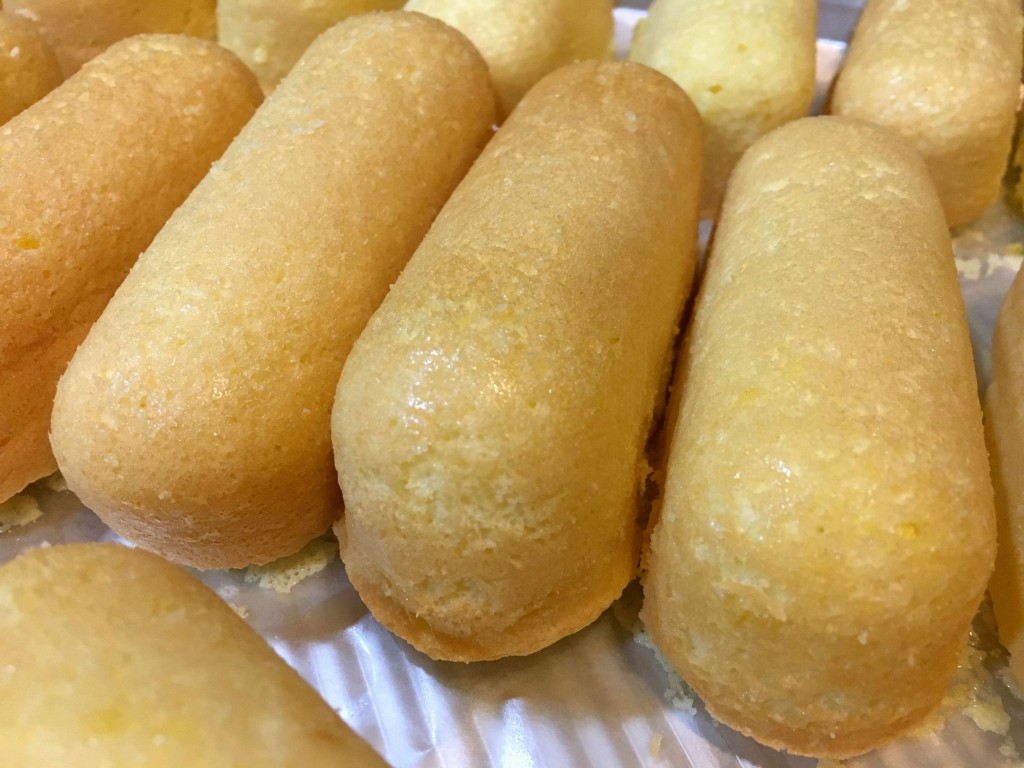 I got a Twinkie pan for Christmas!  Technically, it's a "cream canoe pan," although I have no idea what cream canoes are exactly.  This recipe can be made as cupcakes but it's much more fun to create Twinkie look-alike treats.  Be sure to read about whipping egg whites if you're new to the kitchen, stiff peaks are the key to the fluffy, spongy cake.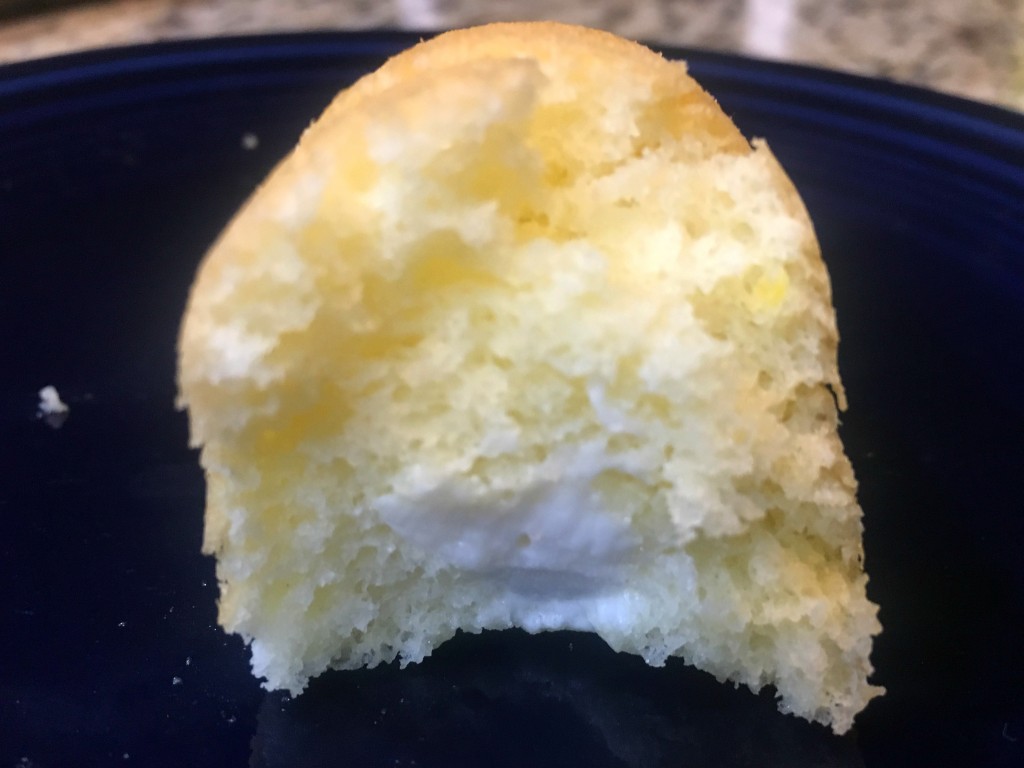 Yellow Snack Cakes with Vanilla Cream Filling
Makes 24 cakes
Ingredients:
Yellow Snack Cakes
*It's worth ordering Princess Flavoring.  It makes the cake taste almost the same as Twinkies and it's great for other treats.
Vanilla Cream Filling
 2 T flour
1/2 C whole milk
1 t vanilla
4 T butter
4 T shortening
1/2 C sugar
Directions:
Heat the oven to 350.  Lightly coat the cream canoe pan with non stick spray.
Use a stand mixer with a very clean bowl to whip egg whites.  Add cream of tartar to help stabilize.  Whip in to stiff peaks.  Set aside.
Mix flour, sugar, baking powder, salt, vegetable oil, cold water, egg yolks and Princess Flavoring.  Use a whisk and blend until smooth.  Try not to over mix.
Gently stir about a third of the stiff egg whites into the cake batter.  Use a spatula to mix gently.  You don't want to crush the air you have added to the recipe.  Continue adding egg whites.
Fill the wells of the cream canoe pan 2/3 full.  Cakes will puff up while baking but shrink back down as they cool.
Bake for 8-12 minutes until lightly golden brown.  Cool for about 5 minutes and use a spatula to gently loosen cakes.  Invert on to a cooling rack.
Wipe out any remaining crumbs or cake and lightly spray again.  Repeat until all cakes are baked.
While cakes are baking and cooling, make the vanilla cream filling.
In a saucepan, cook together flour and milk over medium heat.  Mixture will thicken and form a paste.  Be careful not to boil or the mixture may burn.  Remove from heat and add vanilla.  Press plastic wrap on the surface and set aside to cool.
When the paste is completely cool, use a stand mixer to combine flour paste with butter, shortening and sugar.  You will need to beat for at least 5 minutes on medium high-speed, the mixture will become smooth and creamy.  Load into a piping bag or the piping syringe that comes with the cream canoe pan.
Flip a cooled snack cake upside down.  Gently inject vanilla cream filling in three different spots.  Start slowly, you will be able to feel the cake expand in your hand as you inject filling inside.  It doesn't take too much, perhaps about a teaspoon per injection.  If you go too quickly, the cake will crack and burst in your hand.  Continue until all cakes are filled.
Wrap cakes individually and tightly in plastic wrap.  Store at room temperature for up to 3 days.  Unlike real Twinkies, Yellow Snack Cakes with Vanilla Cream Filling do not contain a million preservatives that allow them to survive a nuclear winter.
Recipe modified from "Twinkling Good Vanilla Snack Cakes," kingarthurflour.com