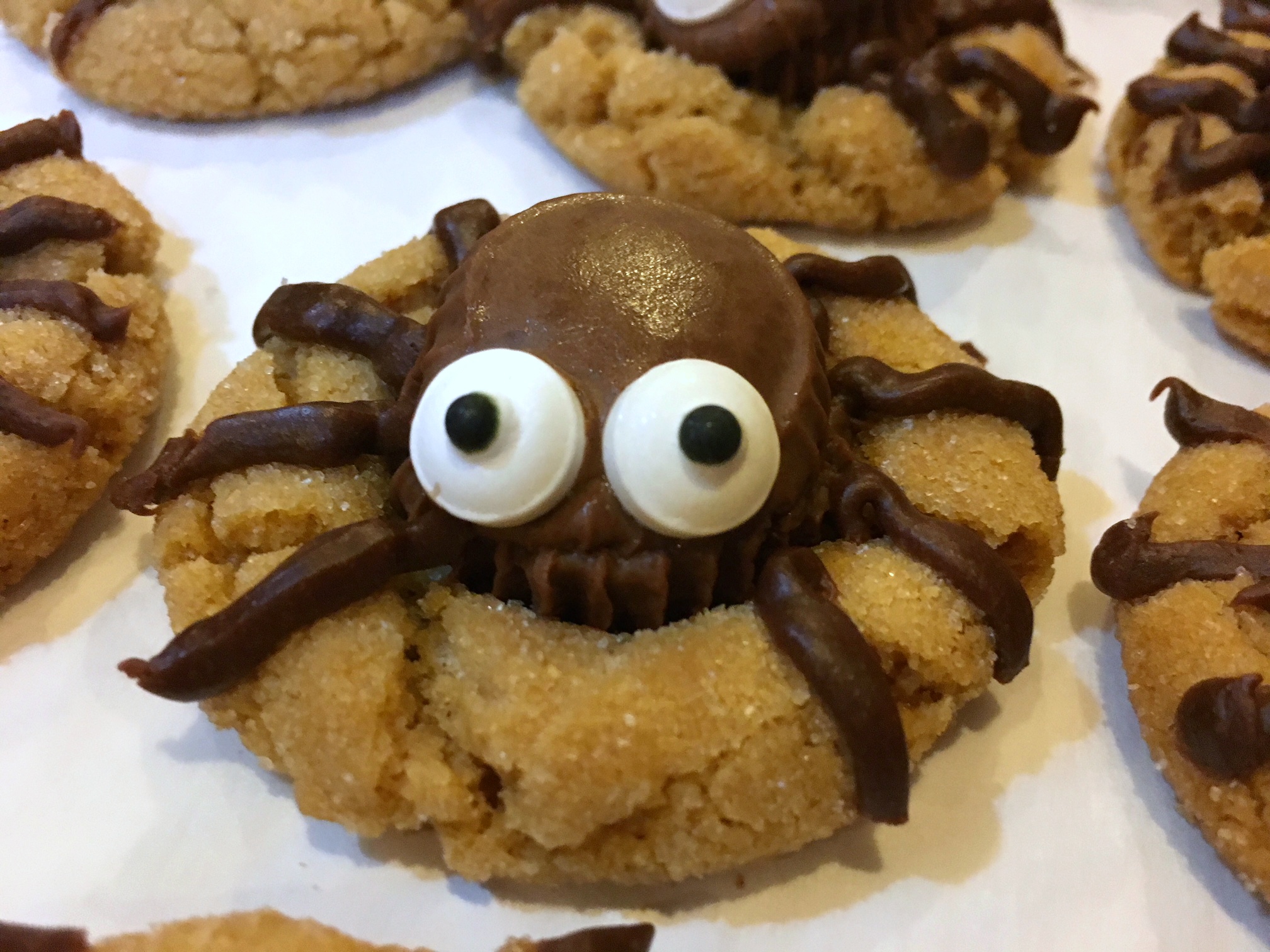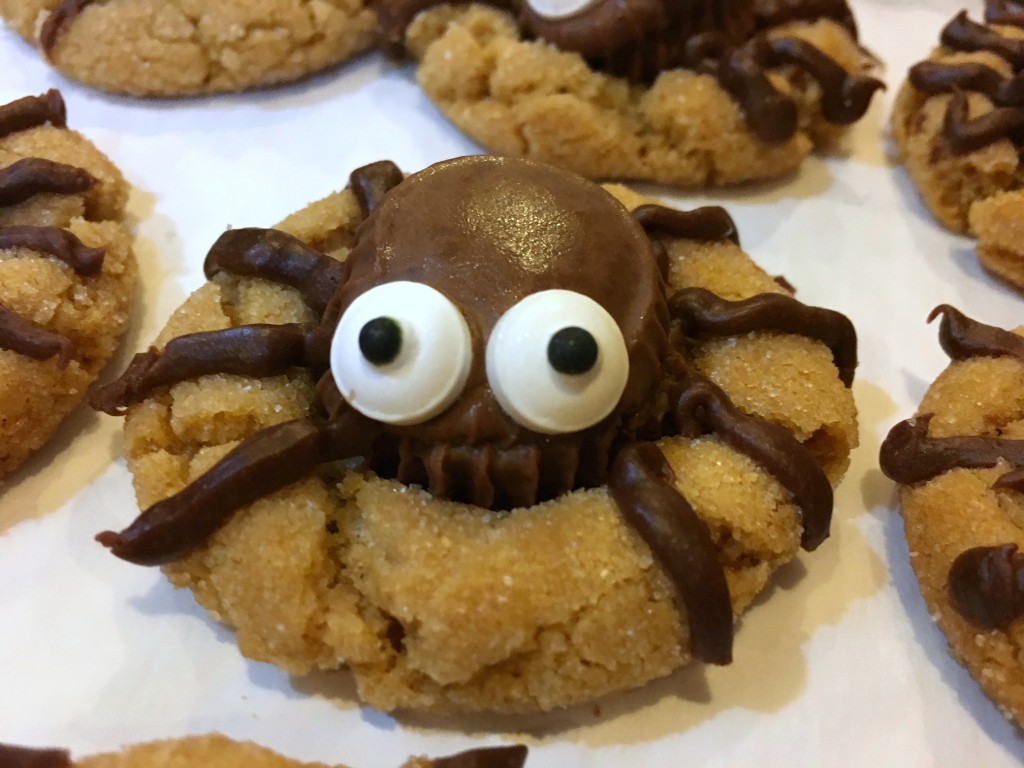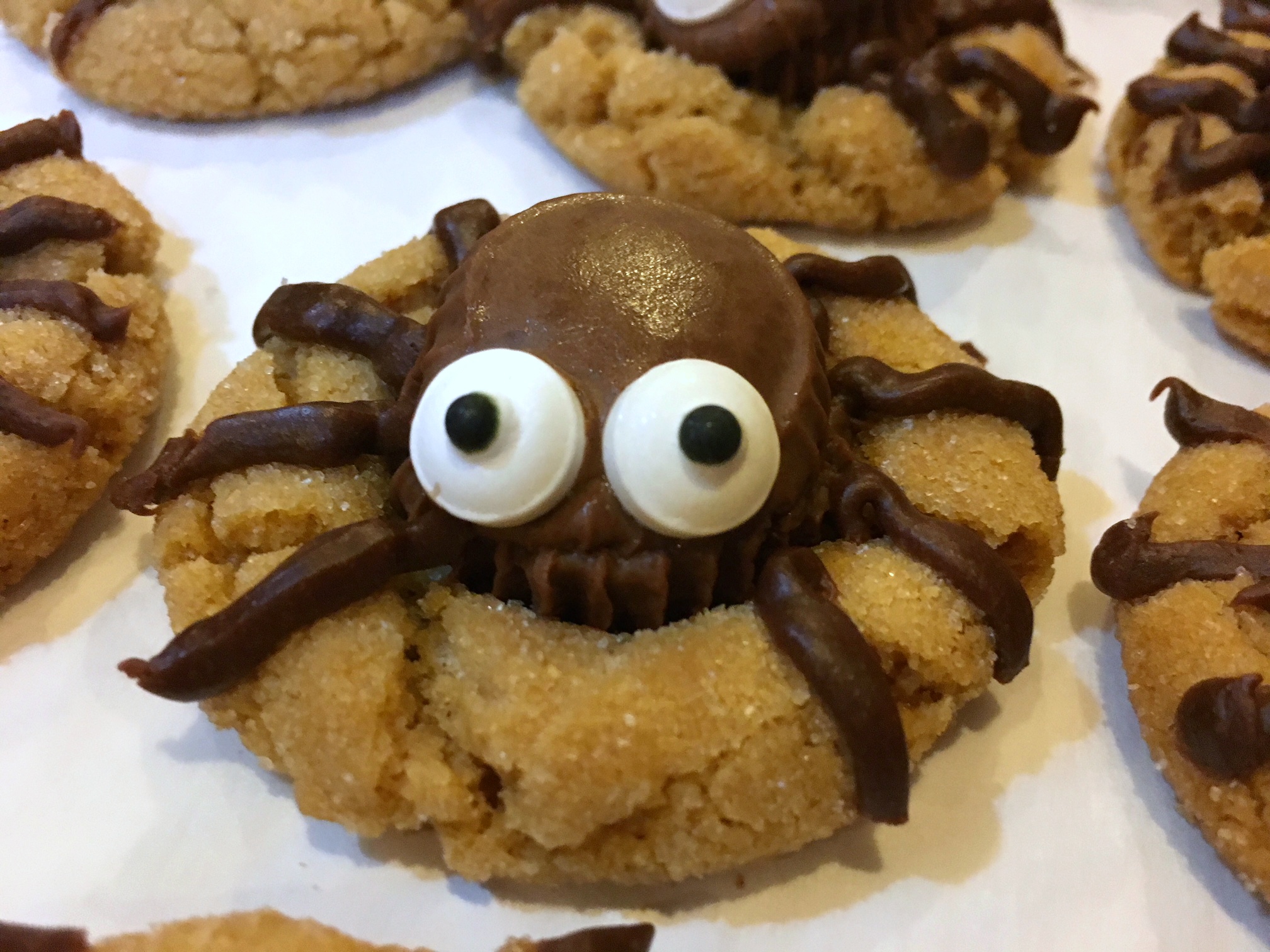 Happy Halloween!  These cute little guys make a great addition to a fall bake sale or harvest celebration.  Be sure to allow time to the peanut butter cup in the middle to cool.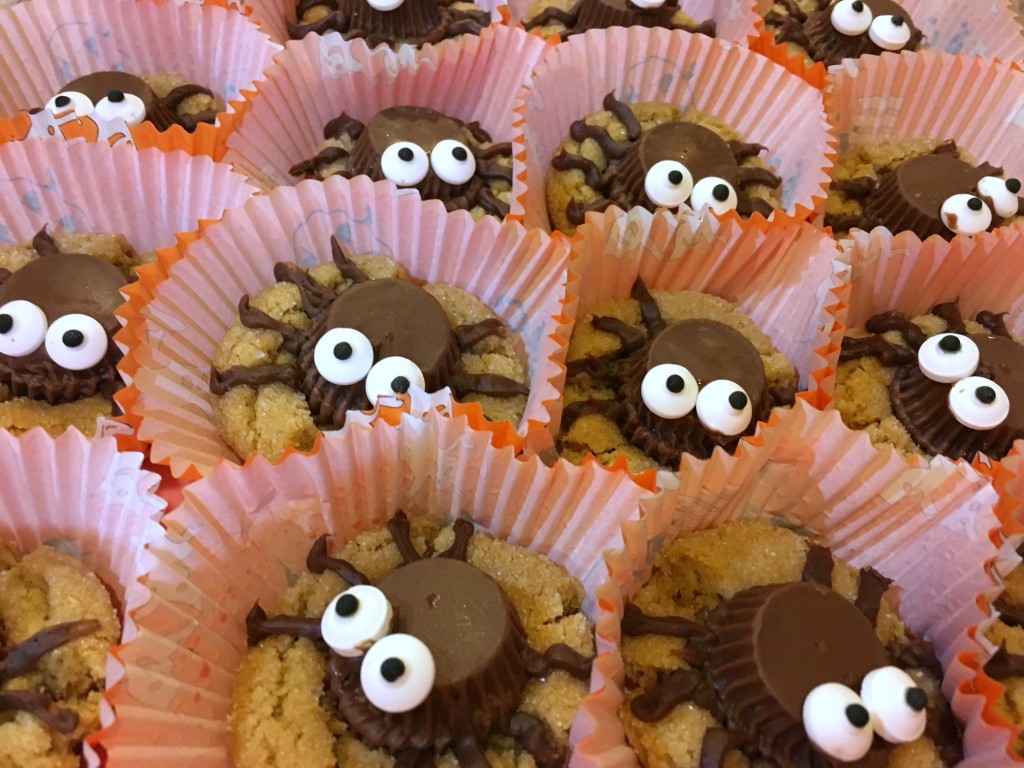 Halloween Spider Cookies
Makes 48 cookies
Ingredients:
1/2 C shortening
1/2 C creamy peanut butter
1/2 C brown sugar
1/2 C sugar
1 egg
1 t vanilla
2 T whole milk
1 3/4 C flour
1 t baking soda
1/2 t salt
1/4 C sugar for rolling cookie dough
48 miniature Reese's Peanut Butter Cups
96 candy eyeballs
1/2 C chocolate frosting (I used a can)
Directions:
Unwrap and freeze 48 miniature Reese's peanut butter cups.  Allow at least 2 hours.
In a large bowl, use a stand mixer to combine shortening, butter and peanut butter.  Add brown sugar and sugar.  Beat until creamy.  Add egg, vanilla and whole milk.  Scrape sides if needed.
Add flour, baking soda and salt.  Mix until just combined.
Line rimmed baking sheets with parchment paper.  Use a cookie scoop to make 1 inch balls of dough, roll in extra sugar.  Set on baking sheet and space evenly.
Bake for 12 minutes total, dividing time between 6 minutes on the lower rack and 6 on the upper.  Remove cookies from oven and immediately press a frozen miniature Reese's Peanut Butter Cup upside down in the center of the hot cookie.
As the cookies cool, the peanut butter cup will melt slightly.  When the chocolate melts, gently set eyeballs in place.  After about 10 minutes, transfer to a cooling rack.
When cookies are completely cool, put chocolate frosting into a small plastic bag and make a very small cut on the corner.  Pipe 8 legs into place.
Have a safe and adorable Halloween!
Recipe modified from "Halloween Peanut Butter Spider Cookies," mommymusings.com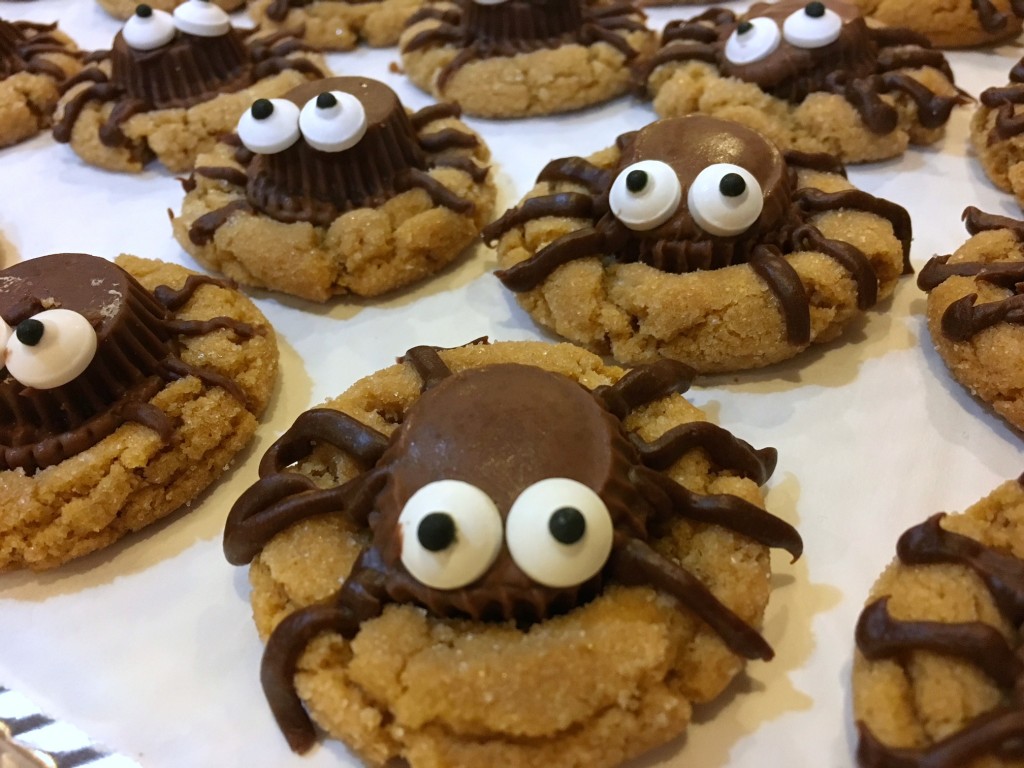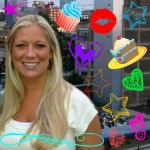 I'm a self-taught Betty Crocker. Food should be pretty, delicious and have sprinkles. Professionally I'm a clinical social worker. Follow me on Facebook and Pinterest- Sugar and Spice Baking Blog- for great recipes, amazing restaurants and culinary adventures.