Reese's Pieces Peanut Butter Pudding Cookies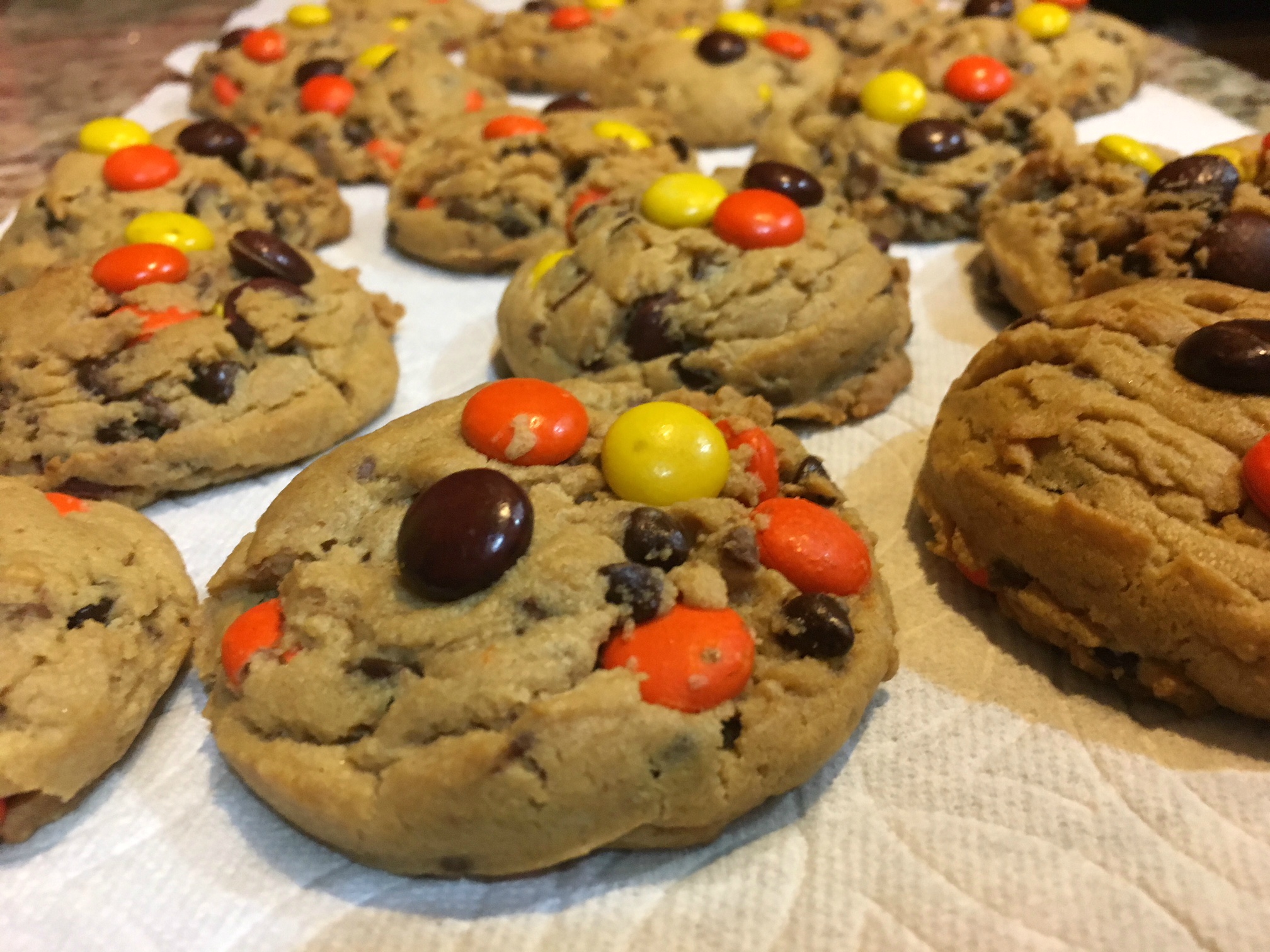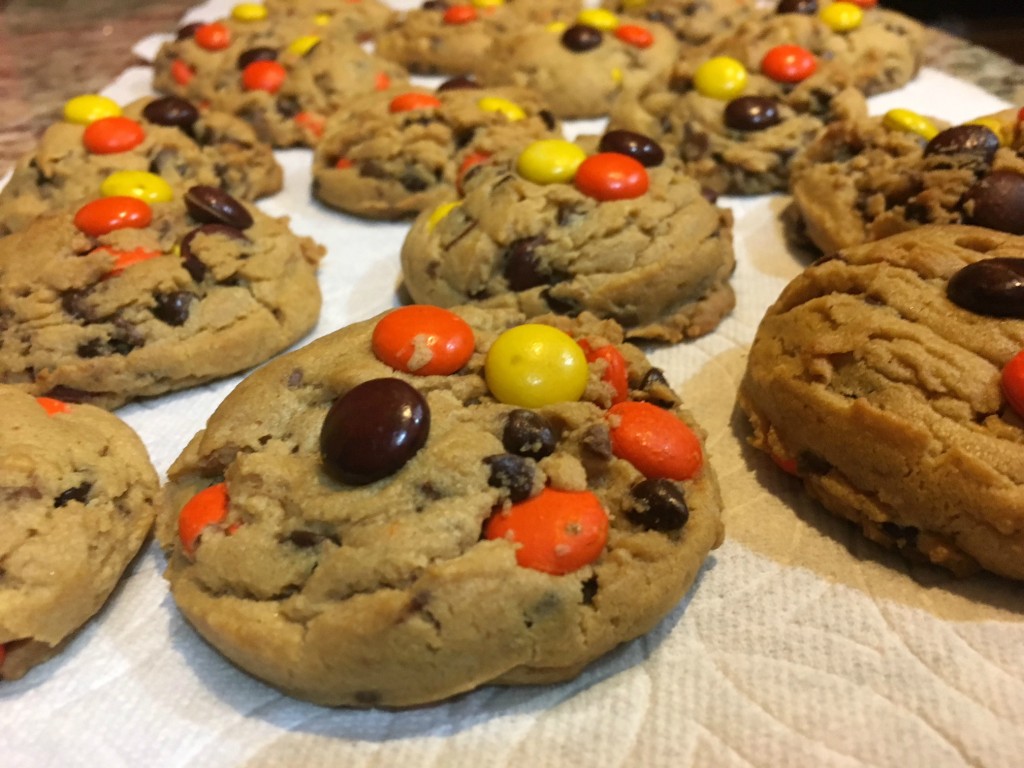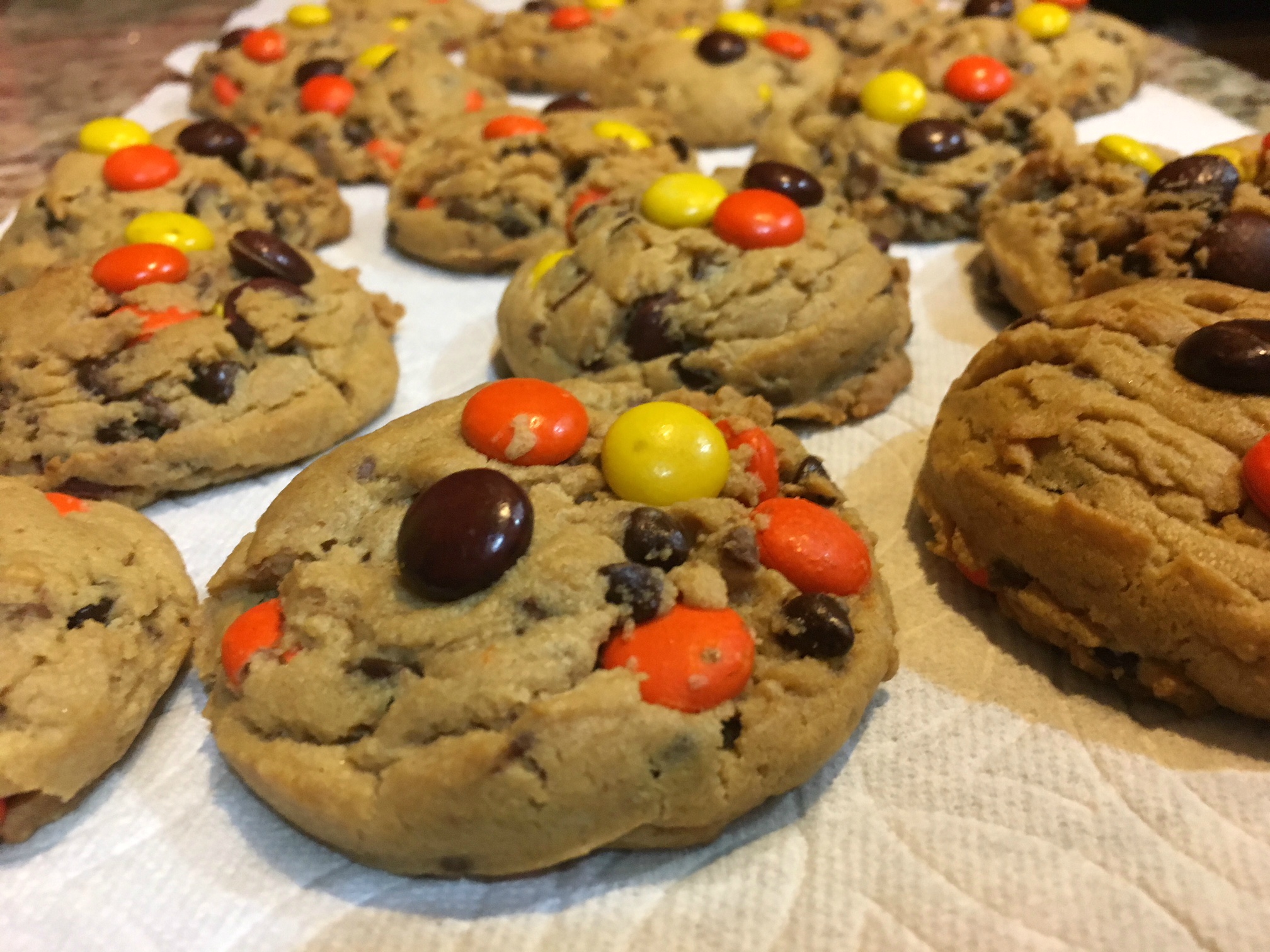 I needed a quick, super tasty treat for a casual Halloween party.  I love using Halloween as an excuse to feature candy in everything.  Reese's Pieces are my husband's favorite and pudding takes these soft, peanut buttery cookies to the next level.
Reese's Pieces Peanut Butter Cookies
Makes 36 cookies
Ingredients:
3/4 C (1 1/2 sticks) butter, softened
1/2 C creamy peanut butter
1/2 C sugar
1/2 C dark brown sugar
2 eggs
2 T honey
1 t vanilla
2 1/4 C flour
1 small box (3.4 oz) instant French vanilla pudding mix
1 t baking soda
1/2 t salt
1 C mini chocolate chips
8 oz mini Reese's peanut butter cups
1 1/2 C Reese's Pieces
1/2 C Reese's Pieces
Directions:
Heat oven to 350.  Line a rimmed baking pan with parchment paper.
Use a stand mixer to combine butter, peanut butter, sugar and brown sugar.  Add eggs, honey and vanilla.  Scrape sides if needed.
Add flour, box instant pudding, baking soda and salt.  Mix until just combined.
Very gently mix in mini chocolate chips, peanut butter cups and Reese's Pieces.
Use a cookie scoop to make balls of dough, about 2T each.  Stick a few more Reese's Pieces on top so they will be visible as the cookies bake.
Bake for 10 minutes total, splitting time between upper and lower racks.  Allow to cool slightly before removing from baking sheet, cool on racks.
These soft, chewy cookies will stay soft a few days longer than regular ones due to pudding.  Yum!
Recipe modified from "Reese's Pieces Pudding Cookies," insidebrucrewlife.com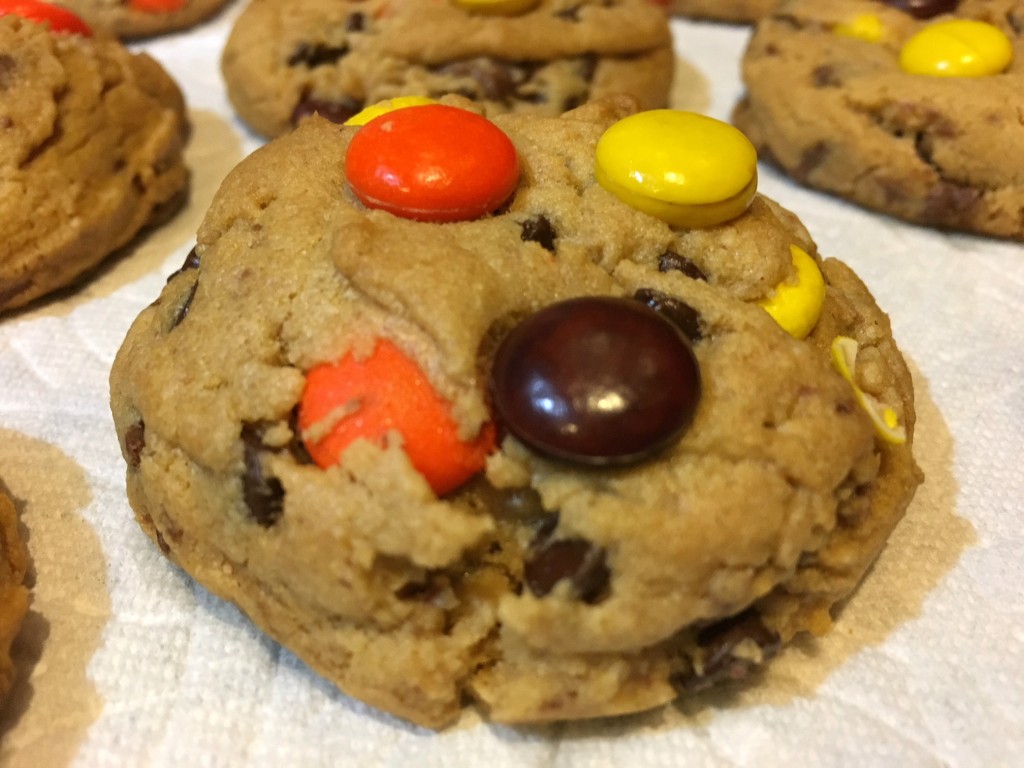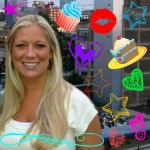 I'm a self-taught Betty Crocker. Food should be pretty, delicious and have sprinkles. Professionally I'm a clinical social worker. Follow me on Facebook and Pinterest- Sugar and Spice Baking Blog- for great recipes, amazing restaurants and culinary adventures.