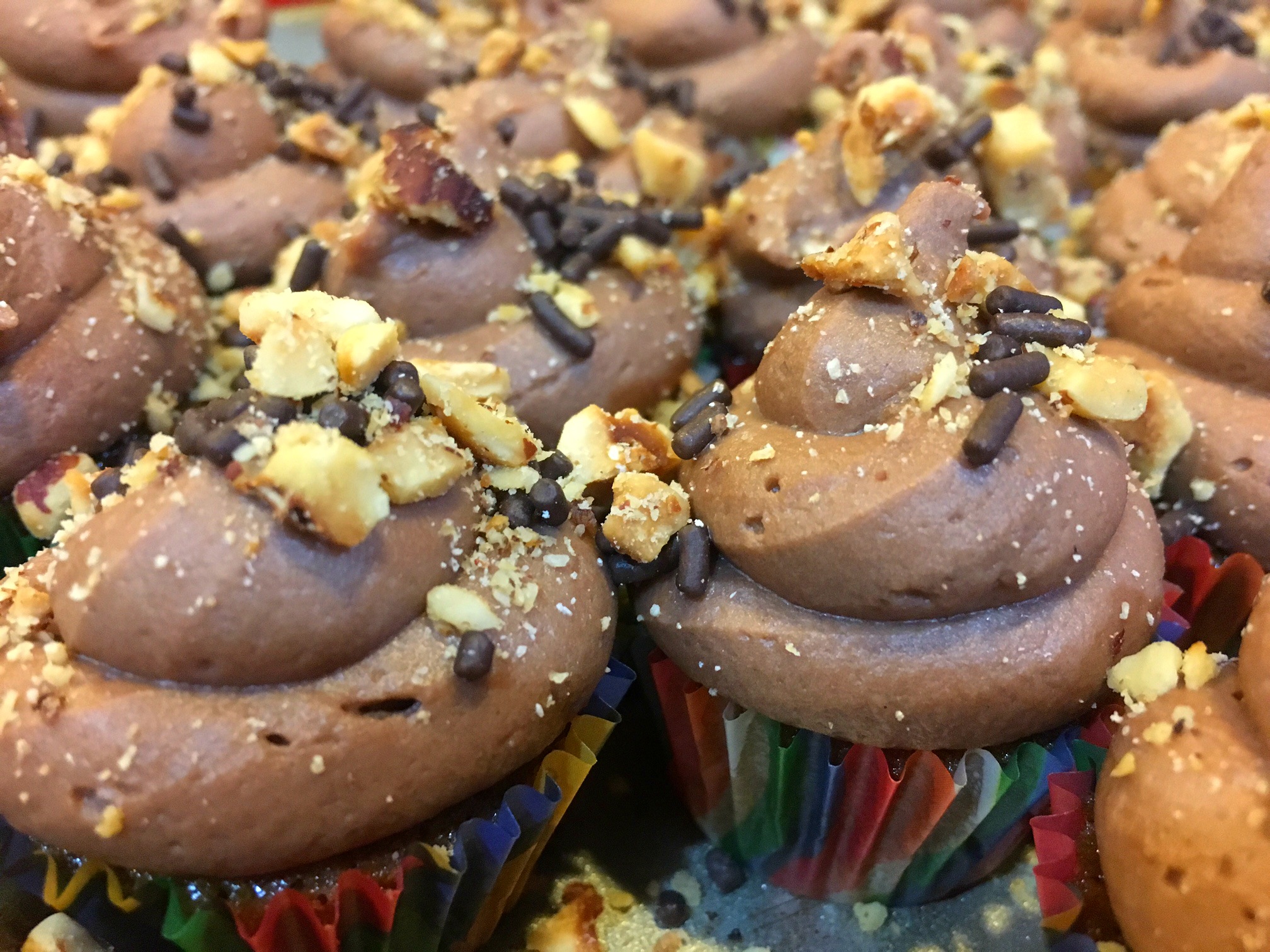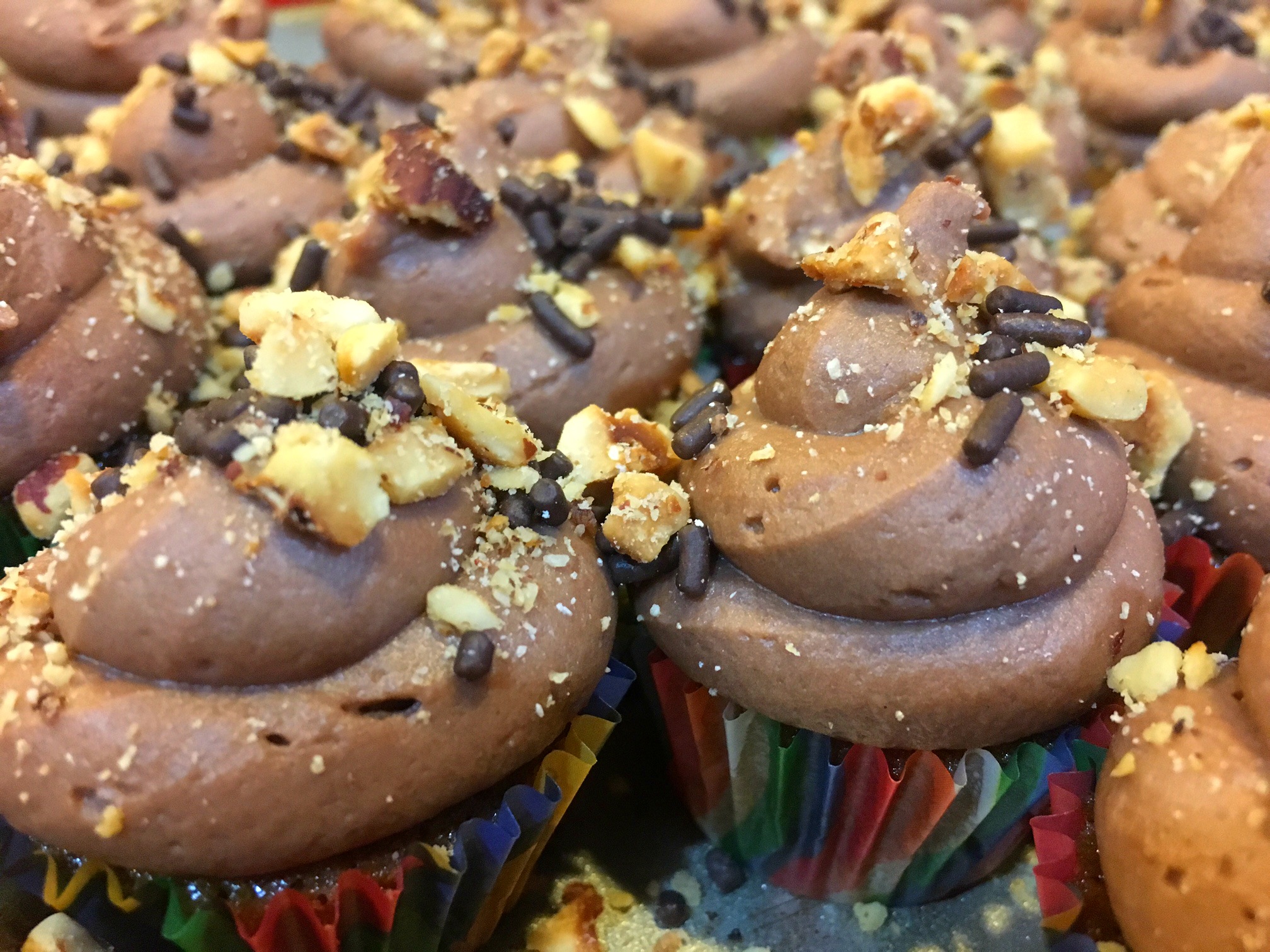 Mocha Hazelnut Cupcakes match up an espresso cupcake with Nutella buttercream frosting.  Although it's tempting to skip the cupcakes and just eat Nutella, it's worth putting everything together.
Mocha Hazelnut Cupcakes
Makes 12 cupcakes
Ingredients:
Espresso Cupcakes
1 1/4 C flour
2 t baking powder
1/4 t salt
6 T butter, softened
3/4 C sugar
2 eggs, room temperature
1 t vanilla extract
1 C sour cream, room temperature
1/4 C instant espresso powder
2 T very hot water
1/4 C whole milk, room temperature
Nutella Buttercream Frosting
2 sticks butter, softened
1 C Nutella
8 C powdered sugar
1/4 C heavy cream
1 C hazelnuts
Chocolate sprinkles
Directions:
Toast 1 C hazelnuts in the oven.  Pulse in a food processor and set aside.
Heat oven to 350.  Line a pan with cupcake wrappers.
Mix together flour, baking powder and salt.  Set aside.
Use a stand mixer to beat butter until smooth and pale, about 1 minute.  Add sugar and beat for another minute.  Add eggs and vanilla.  Add sour cream.  Scrape sides if needed.
In a separate cup, add water to espresso powder.  Mix until espresso powder dissolves.  Add milk and mix together.  Turn the mixer on low and slowly pour espresso mixture in.
Add flour slowly.  Scrape sides if needed.  The batter may be a bit liquidy, this is ok.
Scoop into prepared pans.  Fill 2/3 full.  If you have a bit extra, make a few more cupcakes.
Bake in oven for 18-24 minutes, splitting time between upper and lower racks.  Use a toothpick to test the centers and see if cupcakes are done.  Cool completely before frosting.
To make Nutella buttercream, use a stand mixer to cream butter and Nutella for at least 2 minutes until fluffy.  Add half the powdered sugar.  When blended, add the heavy cream and remaining powdered sugar.  Adjust to desired consistency.
Pipe on top of cooled cupcakes.  Garnish with toasted hazelnuts and chocolate sprinkles.
You'll see in the photo that I made miniature cupcakes.  The only adjustment is the number of cupcakes, I find about 2.5 minis = 1 cupcake, for about 30 total.  Reduce bake time by 5 mins.
Recipe modified from "Mocha Nutella Cupcakes," sallysbakingaddiction.com