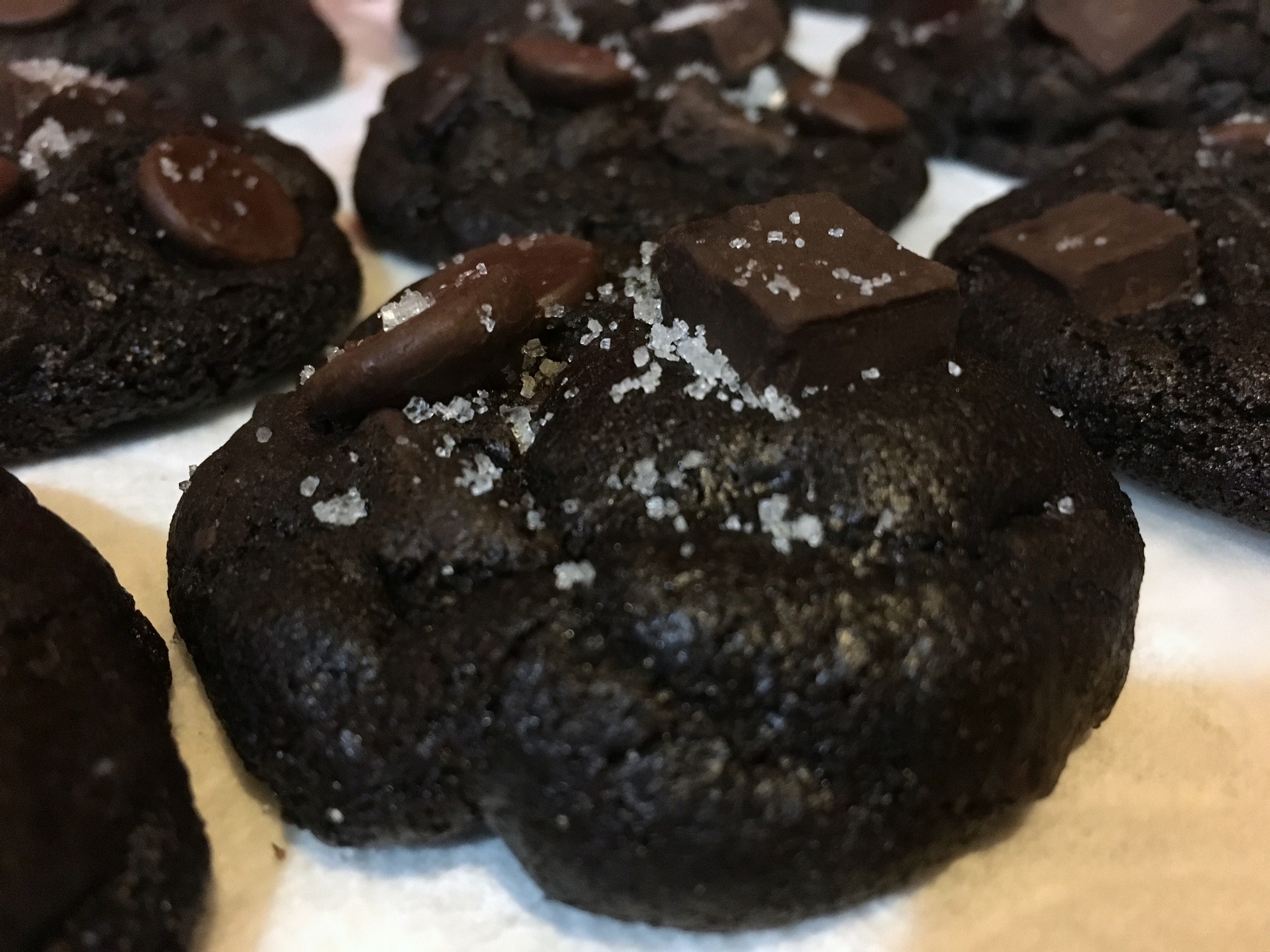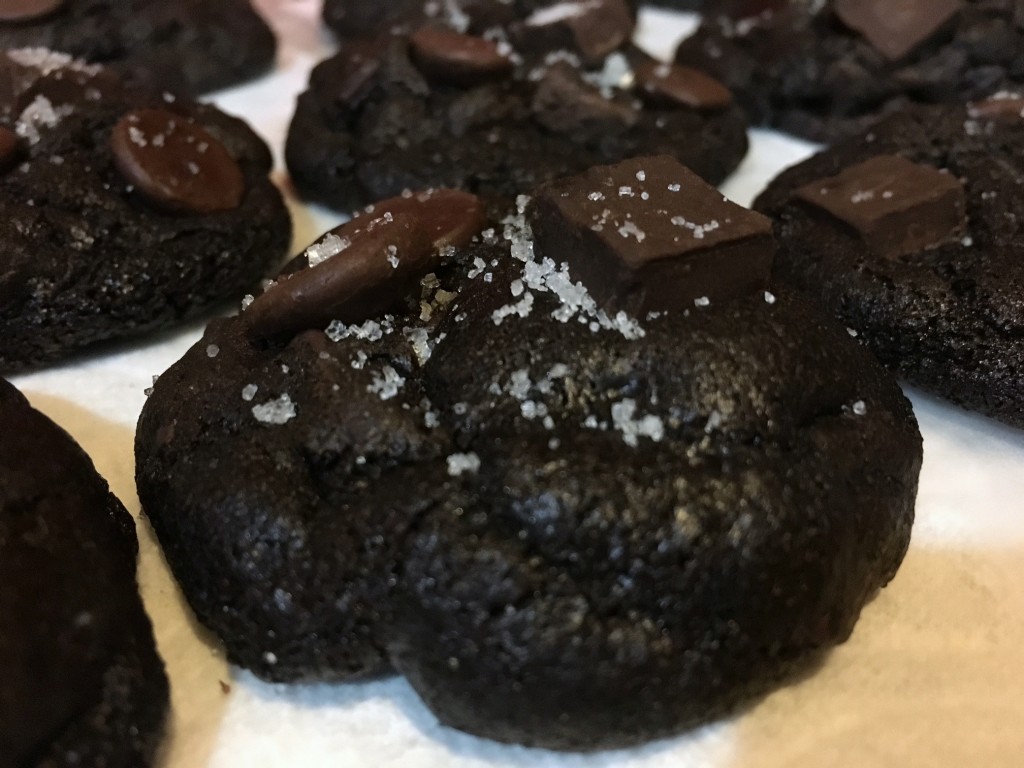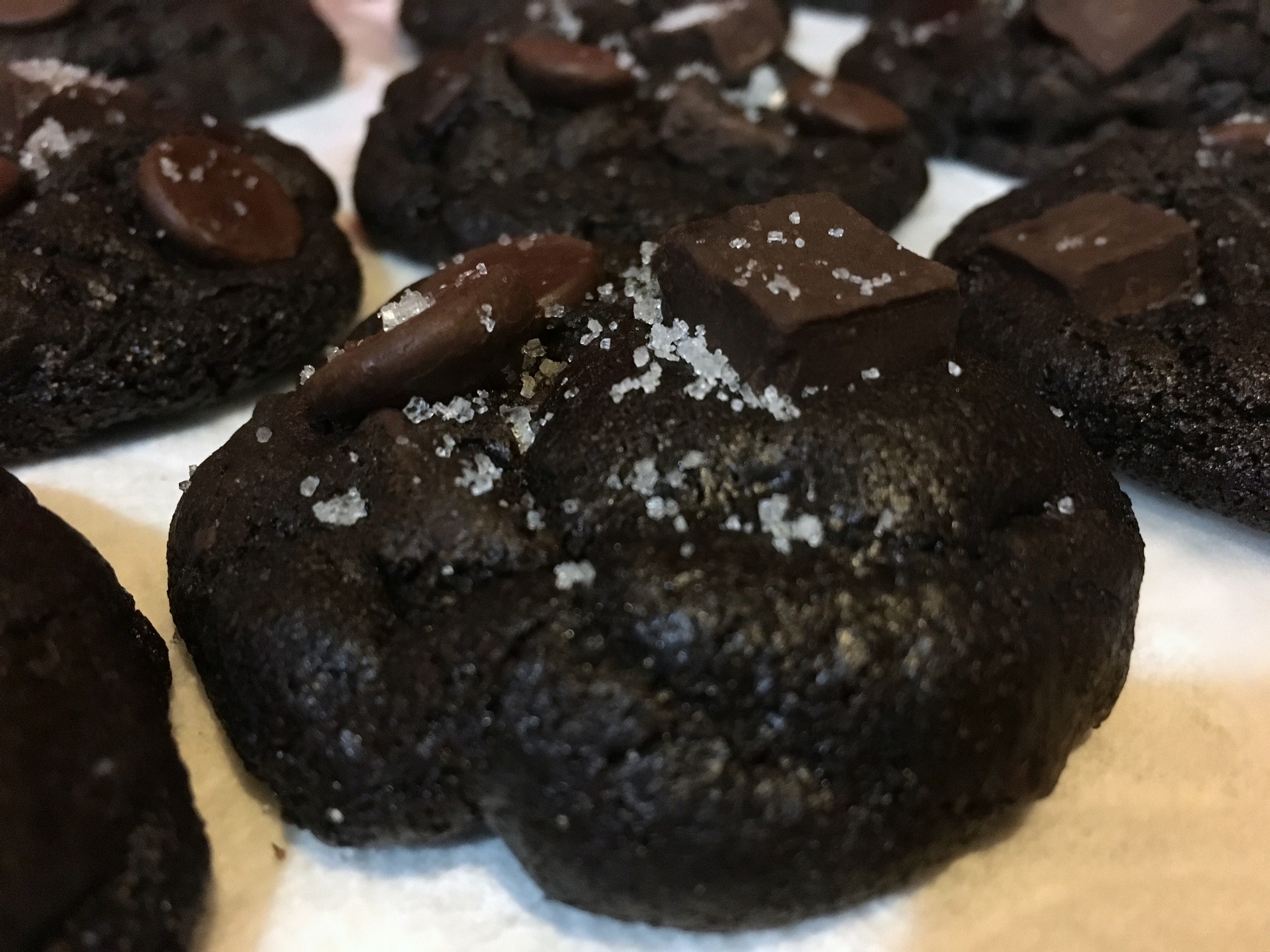 Night Sky cookies have super dark chocolate and a dash of sea salt.  A friend named them, she said the salt looked like stars on the almost black cookie.  Family, friends and coworkers loved this unusual treat.
A note about the salt…. don't use table salt.  You won't like it.  Be sure to purchase salt specifically for finishing such as fleur de sel.
Night Sky Cookies
Makes 36 cookies
Ingredients:
2 C flour
1 C dark cocoa powder (I love King Arthur Flour's Double Dutch Dark Cocoa)
1/2 C natural unsweetened cocoa powder
2 t baking soda
1/4 t salt
1 C (2 sticks) butter, softened
1 C sugar
1 C brown sugar
2 eggs
1 T vanilla extract
1/4 C buttermilk
1 1/2 C chocolate chunks
1 1/2 C dark chocolate chips
Fleur de sel for sprinkling
Directions:
Whisk together flour, cocoa powders, baking soda and salt.  Set aside.
Use a stand mixer to whip butter for 1 minute until light and creamy.  Add sugars and beat until smooth.  Add egg and vanilla.  Scrape sides as needed.
Turn mixer to low and slowly add dry ingredients.  Move the mixer up to medium and drizzle on the buttermilk.  Add chocolate chunks and dark chocolate chips.  The dough will be sticky.  Dump on to plastic wrap and wrap tightly, forming a disk.  Refrigerate a few hours, overnight is better.
Heat oven to 350.  Line pans with parchment paper.  Use a cookie scoop to make balls of dough about 2 T in volume.  Sprinkle a bit of fleur de sel.
Bake for 10 minutes total, 5 minutes on the lower rack and 5 minutes on the upper.  Add a bit more fleur de sel if needed.  Leave on the cookie sheet for about 5 minutes then transfer to a rack.  It's important to use a timer for baking, you want them done but not over baked.  The timing is tricky because the cookies will seem super soft when you remove them from the oven, a good thing so they will literally melt in your mouth once they cool.
Recipe modified from "Salted Dark Chocolate Cookies," sallysbakingaddition.com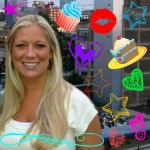 I'm a self-taught Betty Crocker. Food should be pretty, delicious and have sprinkles. Professionally I'm a clinical social worker. Follow me on Facebook and Pinterest- Sugar and Spice Baking Blog- for great recipes, amazing restaurants and culinary adventures.