Raspberry Swirl Frozen Cheesecakes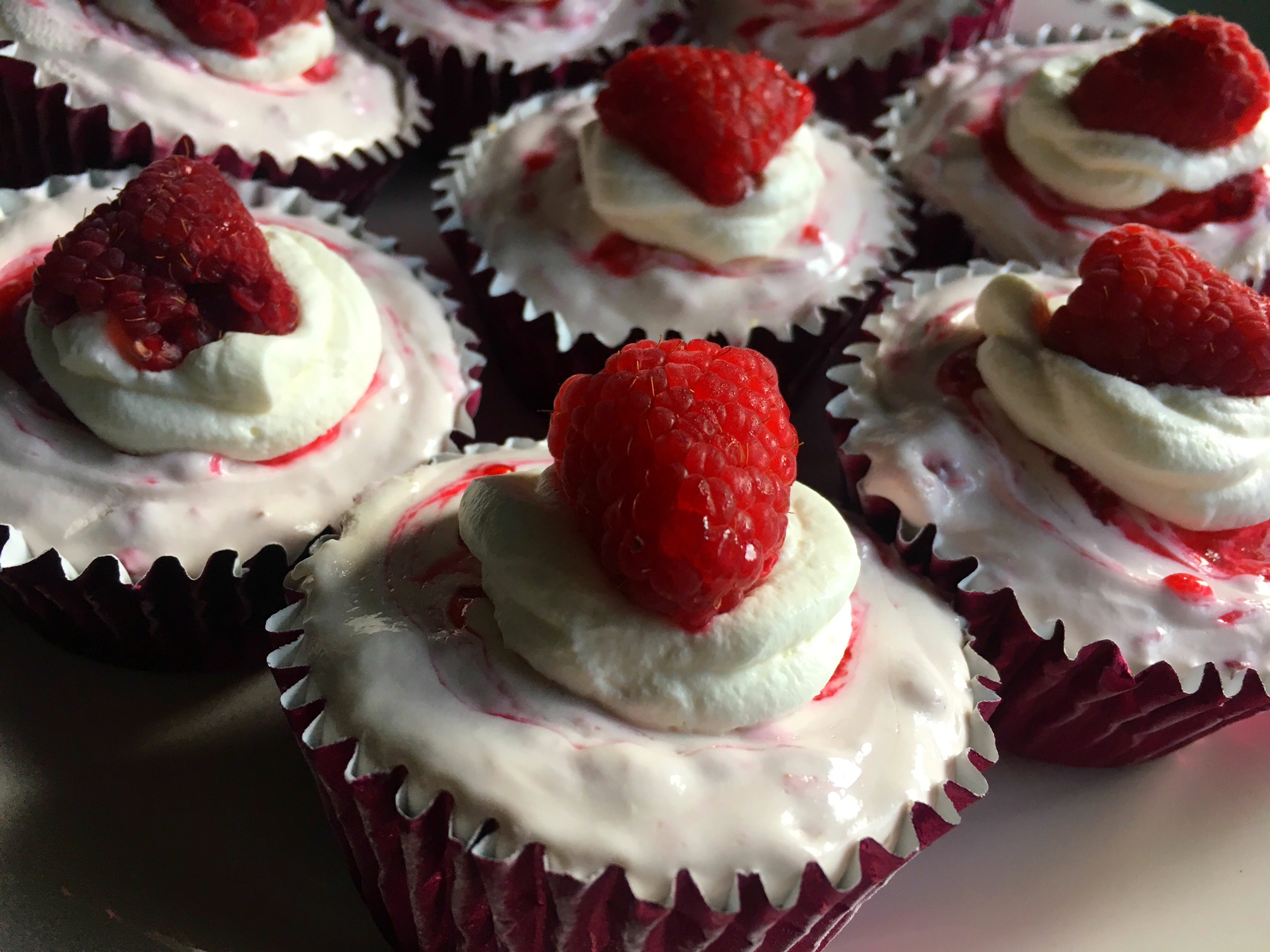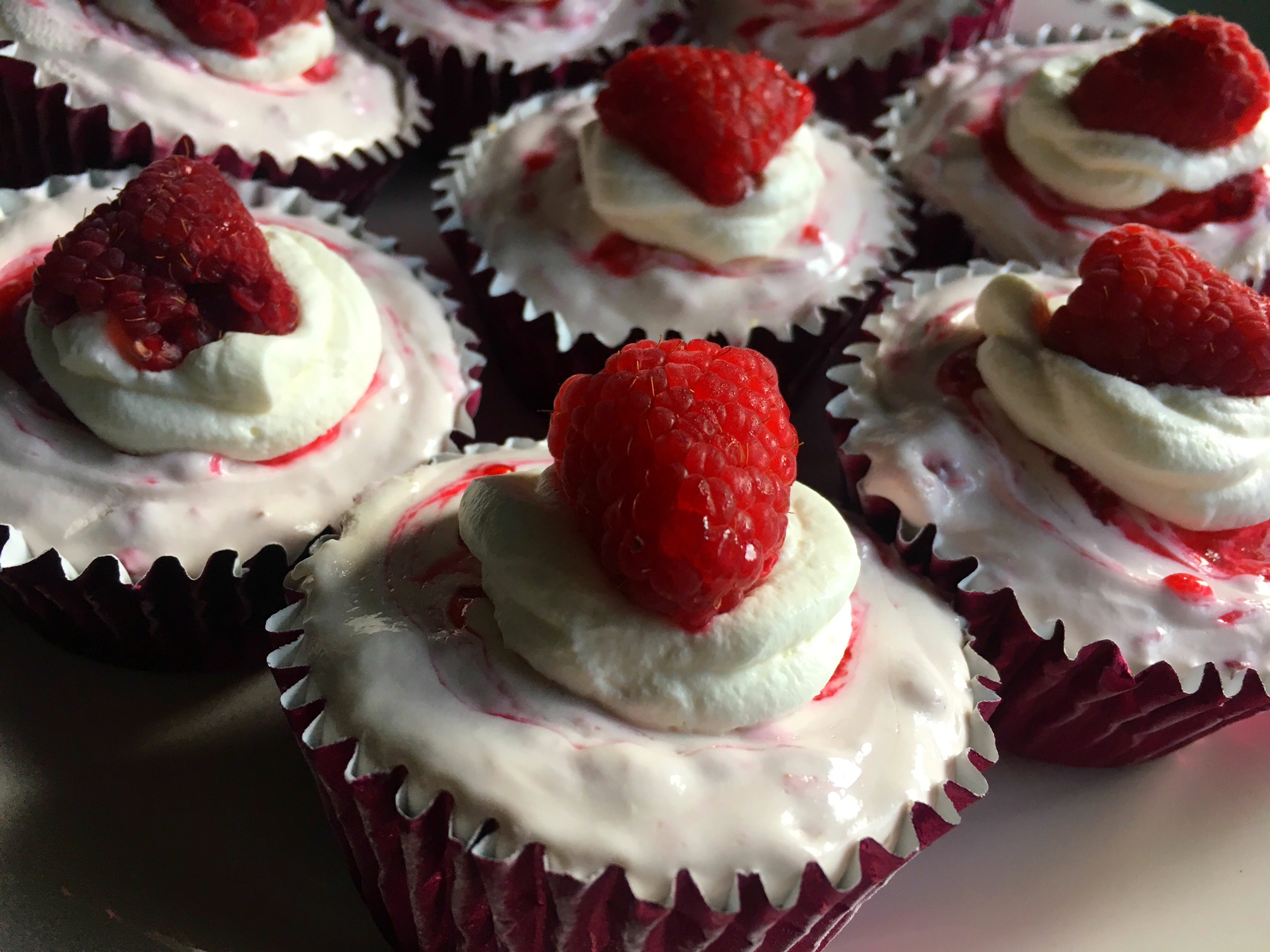 Raspberry Swirl Frozen Cheesecakes are a no-bake treat.  I made these upon request for my brother-in-law's birthday and everyone raved over the creamy, tart combination of raspberries and whipped cream.  Plan ahead so they can freeze overnight and keep cold until it's time to serve.  These little treats melt fast!
Raspberry Swirl Frozen Cheesecakes
Makes 24 cupcake sized treats
Ingredients:
2 C graham cracker crumbs
1/2 finely chopped pecans
1 stick butter, melted
1/4 C sugar
8oz package cream cheese, softened
2 10.5oz cans sweetened condensed milk
1 tub frozen whipped topping, thawed
1 1/2 C fresh raspberries, crushed
1/2 C raspberry jam
Whipped cream
Fresh raspberries
Directions:
Line muffin pans with cupcake liners.  Make sure you have room in your freezer.
Mix graham crackers, chopped pecans, butter and sugar with a fork.  Dump about 2 T into the bottom of each cupcake wrapper.  Gently press into the bottom, I used my 1/4 C measuring cup as it fit inside.
Use a hand mixer to whip cream cheese.  Add both cans of sweetened condensed milk, blend until smooth.  Add whipped topping.  Gently stir in fresh crushed raspberries.  Drop on top of prepared crusts, filling pan up to the top.
Use a measuring spoon to drop a generous 1 t of raspberry jam on each cupcake.  Use a toothpick to swirl.  Transfer the pans to the freezer.  Keep them flat.
Freeze for at least 4 hours, overnight is best.
When it's time to serve, garnish with whipped cream and a fresh raspberry.  Keep leftovers in the freezer.
Recipe modified from "Raspberry Cup Cakes," allrecipes.com