Peanut Butter Swirl Brownies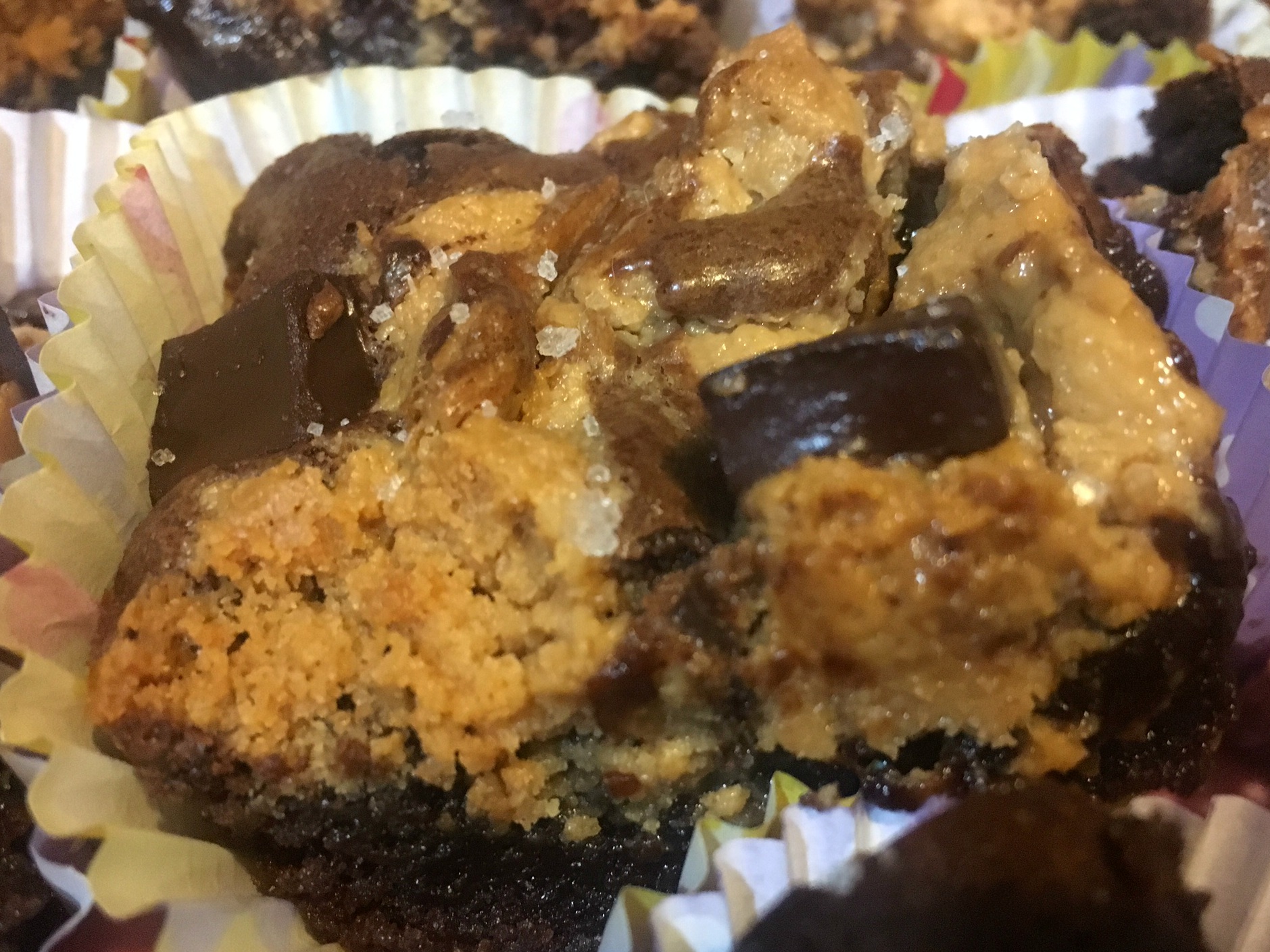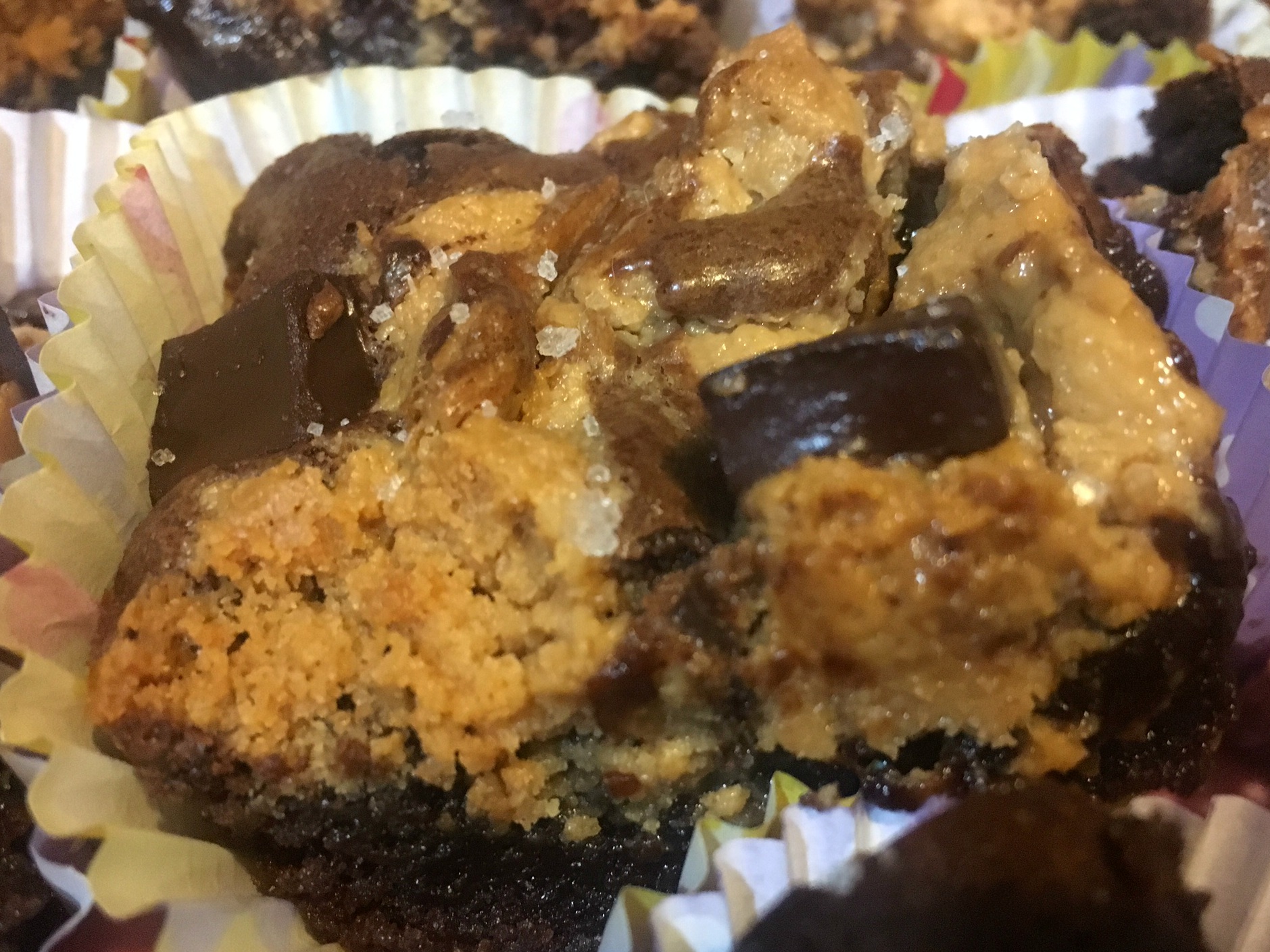 Peanut Butter Swirl Brownies taste like fudge and Reese's Peanut Butter Cups got together.  Although this recipe doesn't make a huge volume, the brownies are super dense and rich.  Milk is a requirement, sharing is not.
Peanut Butter Swirl Brownies
Makes 12 brownies
Ingredients:
Brownies
2 ounces unsweetened baking chocolate, chopped

2 ounces semi-sweet baking chocolate, chopped

3/4 C (1 1/2 sticks) butter

2 T unsweetened dark cocoa powder
Peanut Butter Swirl Topping
1/2 C creamy peanut butter

Coarse sea salt (optional)
Directions:
Heat oven to 350.  Line a 9×9 pan with foil, spray with nonstick cooking spray.
Place unsweetened and semi-sweet baking chocolate pieces in a microwave safe bowl.  Add butter.  Heat on high for about 2 minutes, pausing every 30 seconds to stir.  When chocolate is smooth, add sugar and stir.
Add eggs, vanilla and cocoa.  Add flour and stir as little as possible until combined.  Brownie batter is very thick, you may need to use a hand mixer to help.  Pour into prepared pan.
To make peanut butter swirl, mix peanut butter, melted butter, powdered sugar and vanilla.  Drop blobs on top of brownies and swirl with a knife.  Add chocolate chunks.
Bake 35-40 minutes.  The center may move slightly when you shake the pan but should look mostly set.  I like brownies gooey but feel free to increase bake time if you would prefer more firm texture.
Immediately sprinkle coarse sea salt (if using).
Cool completely then slice and serve.
Recipe modified from "Peanut Butter Swirl Brownies," crazyforcrust.com, 11/17/17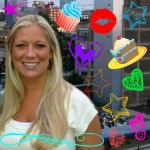 I'm a self-taught Betty Crocker. Food should be pretty, delicious and have sprinkles. Professionally I'm a clinical social worker. Follow me on Facebook and Pinterest- Sugar and Spice Baking Blog- for great recipes, amazing restaurants and culinary adventures.