Pumpkin Butterscotch Muffins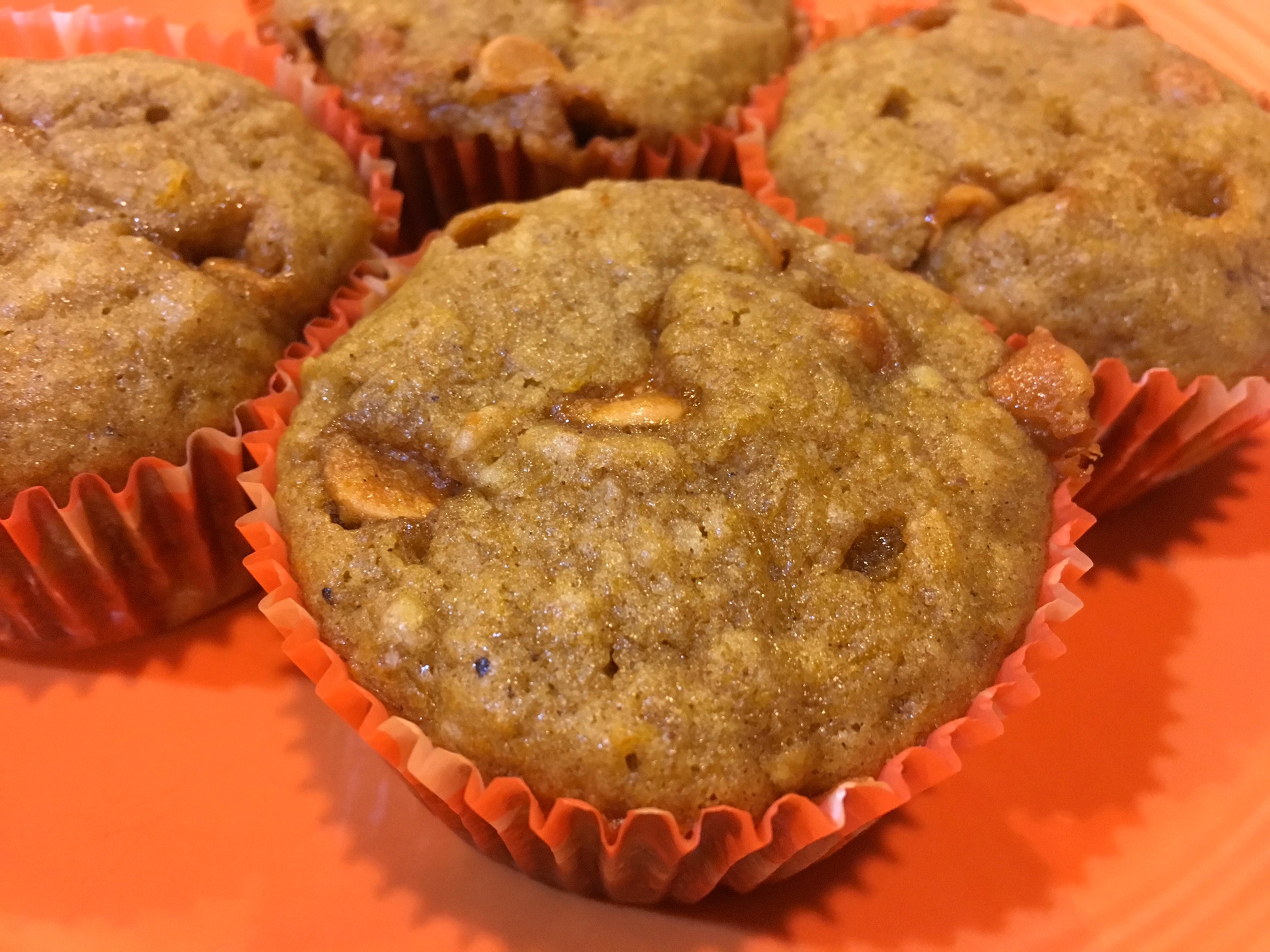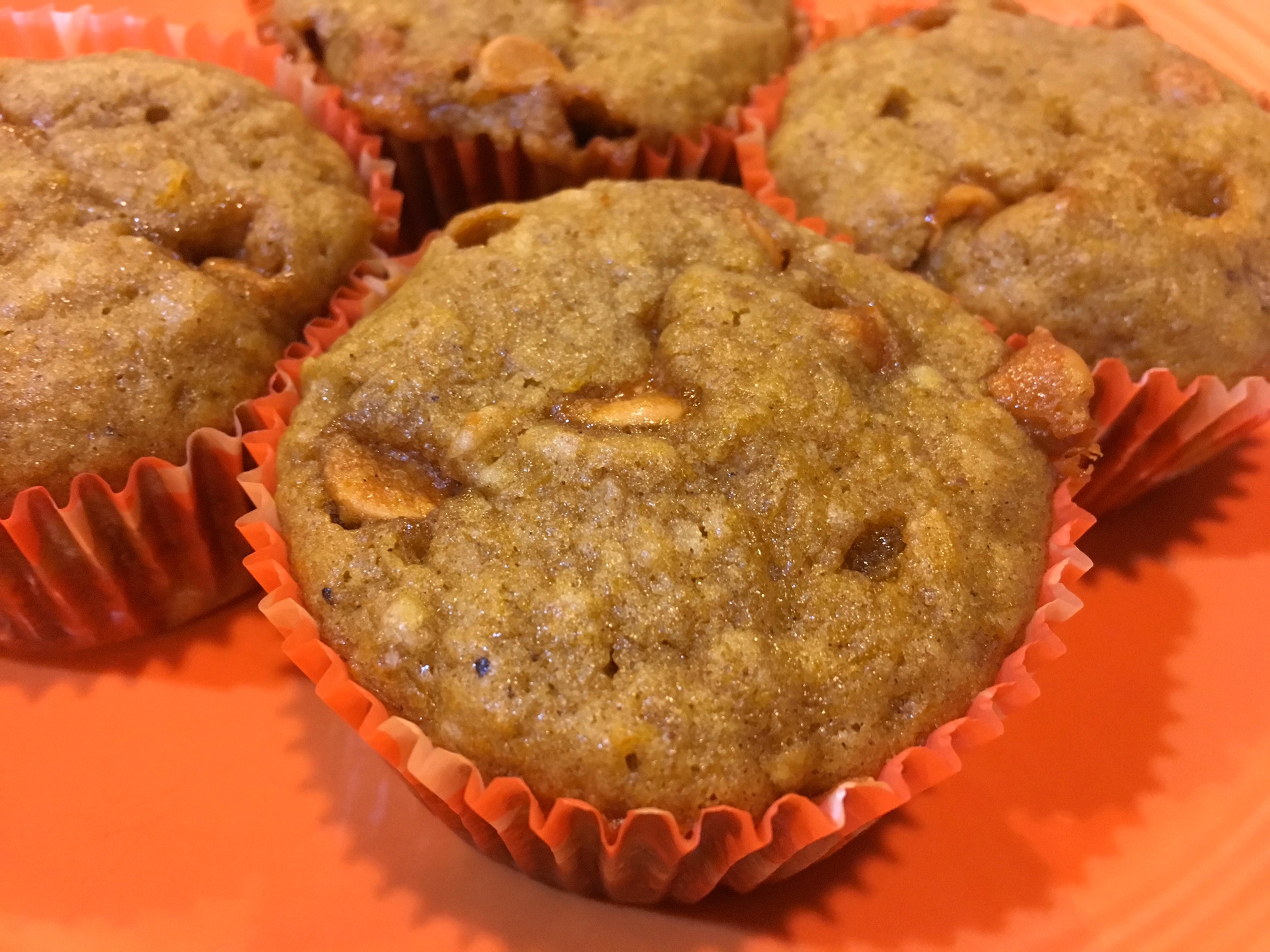 My sister just had a baby!  When I asked how I could help, she said wanted muffins.  Lots of muffins.  Lots and lots and LOTS of muffins.  All freezer friendly and different flavors.  I'm on it!
You'll see a series of recipes related to the new baby muffin extravaganza, Banana Peanut Butter Crumble, Pumpkin Butterscotch and Zucchini Chocolate Chip.
Pumpkin Butterscotch Muffins
Makes 16 muffins
Ingredients:
1 3/4 C flour
1/2 C brown sugar
1/2 C sugar
1 t cinnamon
1/2 t ginger
1/2 t freshly grated nutmeg
1 t baking soda
1/2 t baking powder
1/2 t salt
2 eggs
1/2 C melted butter
1 C canned pumpkin
8 oz butterscotch chips
Extra chips for garnish
Directions:
Heat oven to 350.  Line muffin pans with baking cups.
Mix flour, brown sugar, sugar, cinnamon, ginger, nutmeg, baking soda, baking powder and salt.  Set aside.
Mix eggs, melted butter and pumpkin in a large bowl.  Add flour mixture and stir until just combined.  Add butterscotch chips.
Fill each muffin cup 3/4  full.  Garnish with a few extra butterscotch chips.
Bake 18-20 minutes until golden.  A toothpick will come out clean when inserted in the center.
Recipe modified from "Mini Pumpkin Butterscotch Muffins," allrecipes.com, by Megan