Lemonade Marshmallow Squares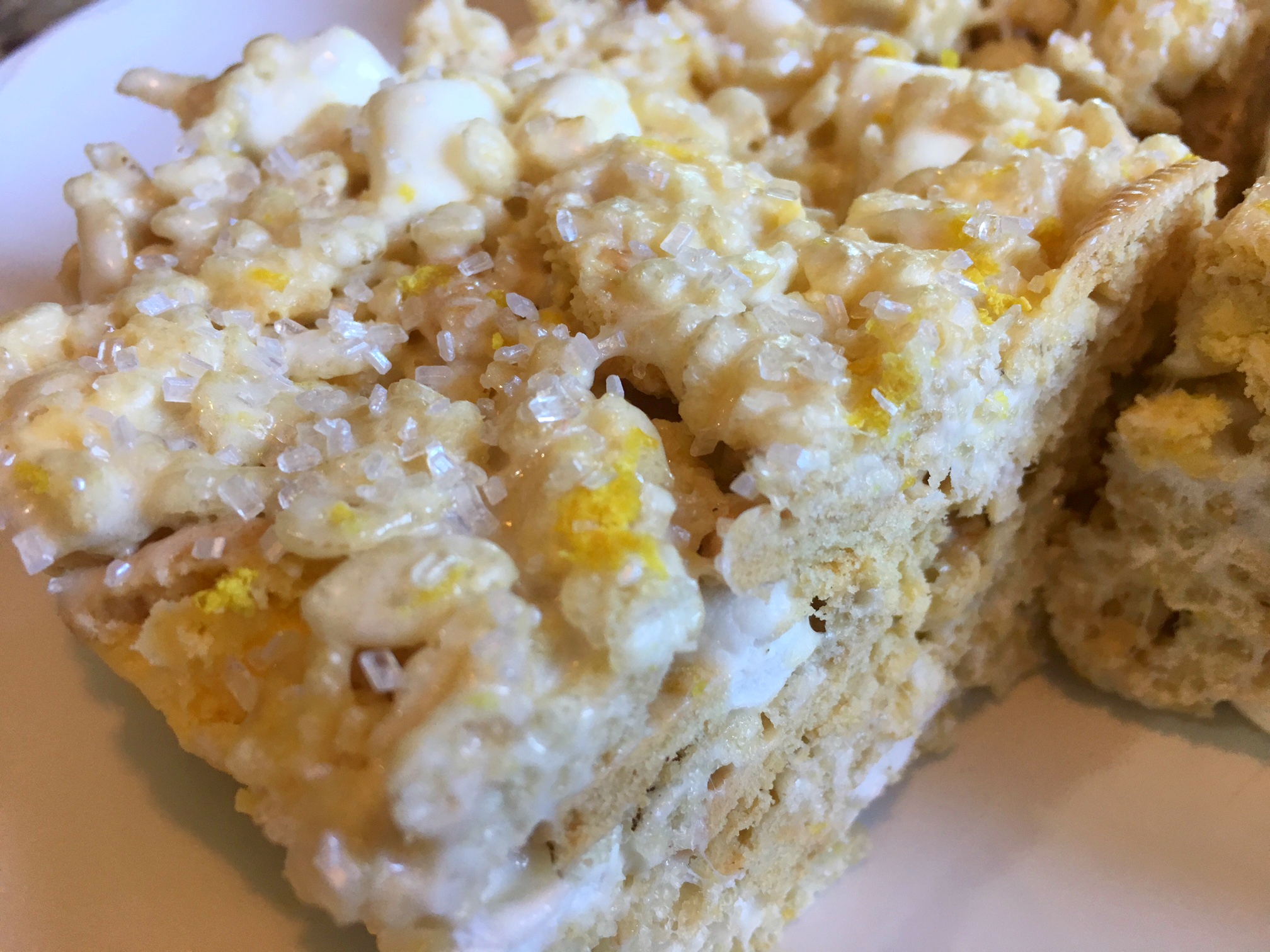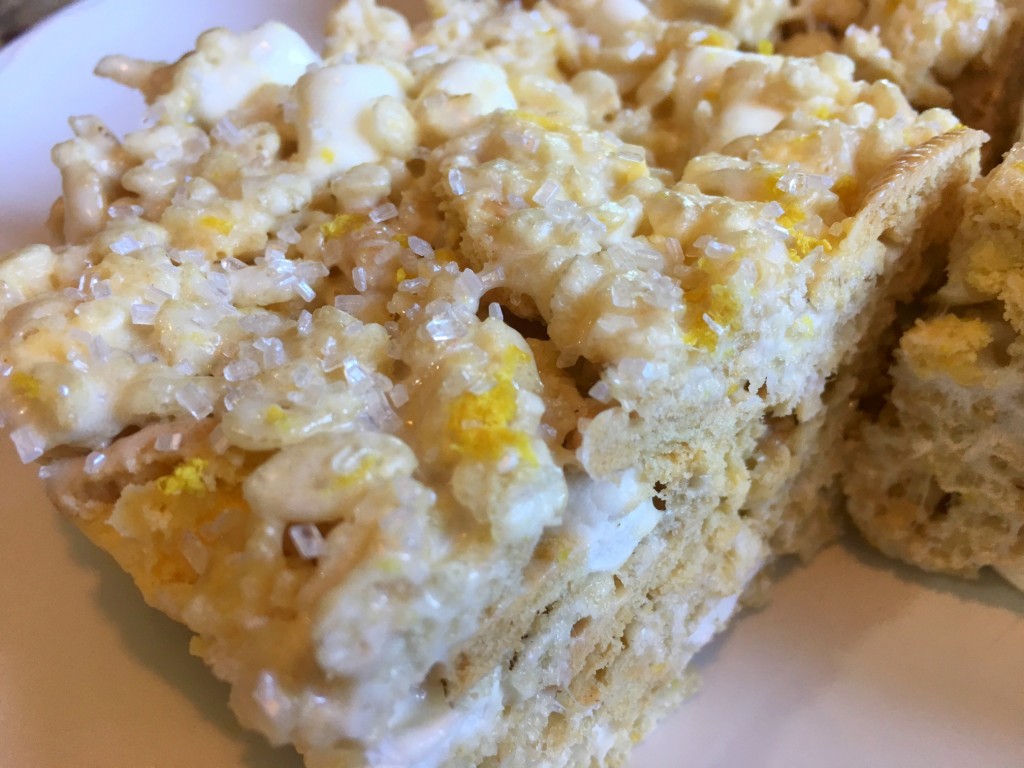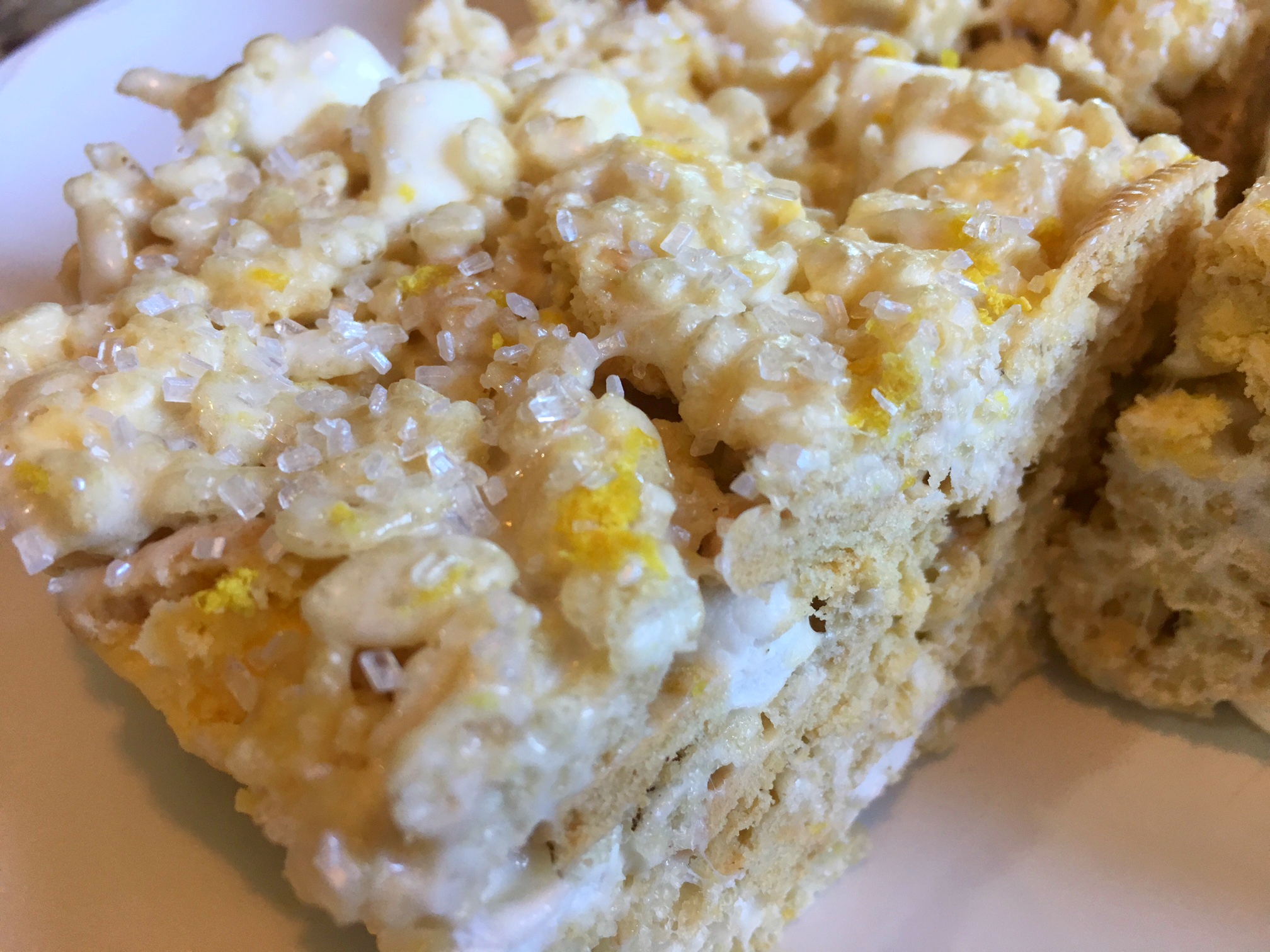 Summer is here and we are spending as much time outside as possible.  Lemonade Marshmallow Squares are perfect for grab and go.  Sweet and tangy, be sure to bring these to Fourth of July parties and warm evening barbeques.
Lemonade Marshmallow Squares
Makes 24 squares
Ingredients:
1/2 C (1 stick) butter
1 bag regular sized marshmallows
8 C crispy rice cereal
1 t lemon extract
1 T freshly grated lemon zest
2 C chopped lemon sandwich cookies (such as Lemon Oreos)
2 C miniature marshmallows
Extra lemon zest for garnish
Directions:
Line a 9×13 pan with foil.  Coat with nonstick cooking spray.
In a microwave safe bowl, melt butter and bag of regular marshmallows.  Go in 30 second increments, stirring until all is smooth and melted.  Add lemon extract and lemon zest.
Carefully mix in crispy rice cereal.  When coated, add lemon sandwich cookies.  Sprinkle miniature marshmallows.
Dump mixture into prepared pan.  Use very clean, buttered hands to gently press into place.  Sprinkle a little extra lemon zest on top.
Allow to sit for an hour or two, slice into bars and serve with a glass of lemonade.
Do you LOVE marshmallow squares?  I do here at Sugar and Spice… there are recipes for lots of fun variations including vanilla bean, nutella, salted caramel, pumpkin spice and cookies & cream.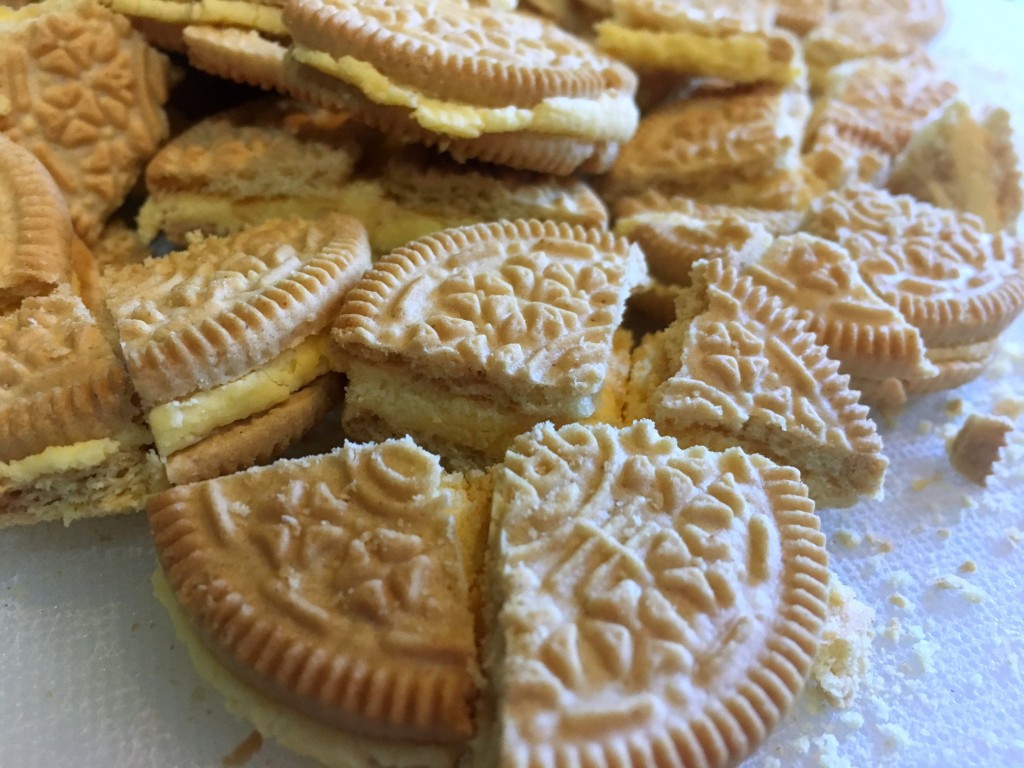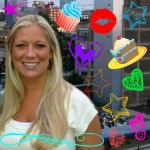 I'm a self-taught Betty Crocker. Food should be pretty, delicious and have sprinkles. Professionally I'm a clinical social worker. Follow me on Facebook and Pinterest- Sugar and Spice Baking Blog- for great recipes, amazing restaurants and culinary adventures.