Mascarpone Mixed Berry Tart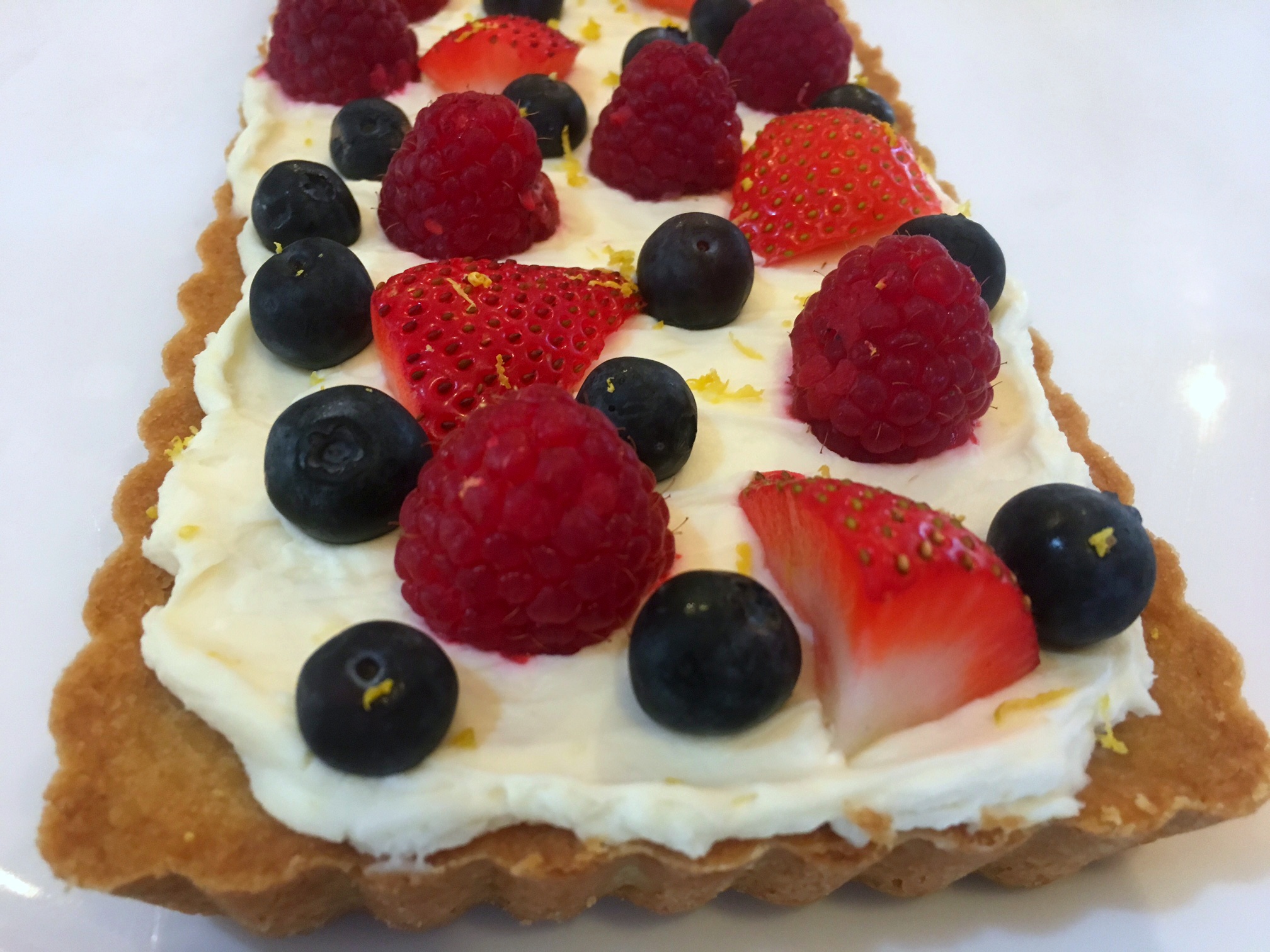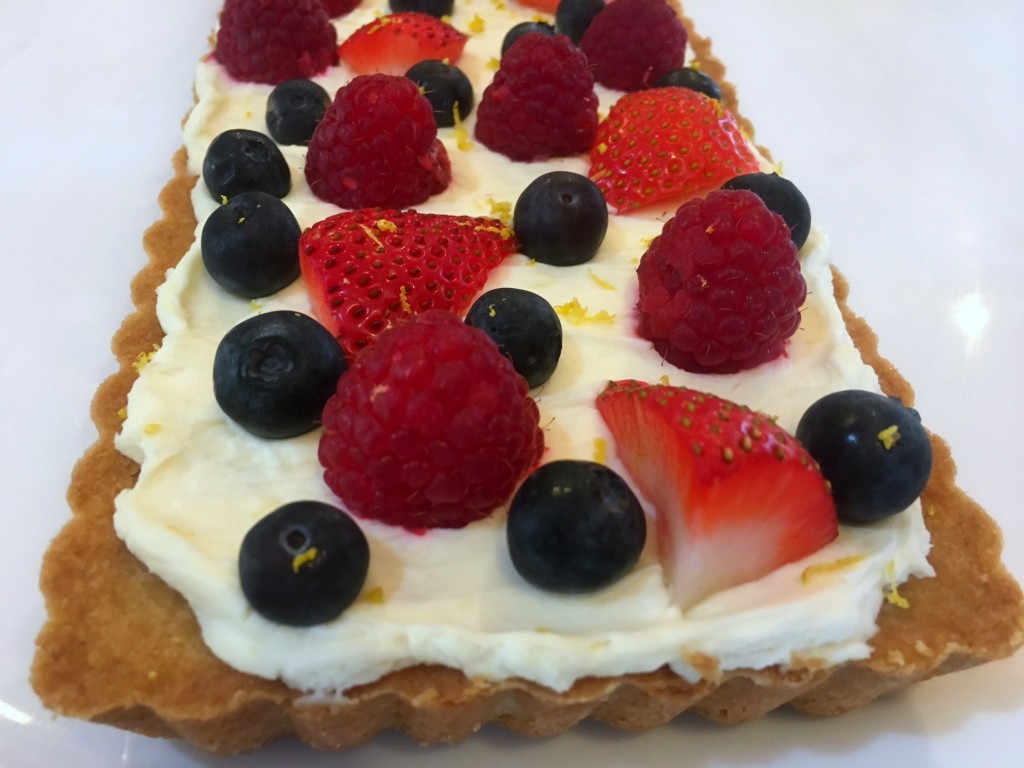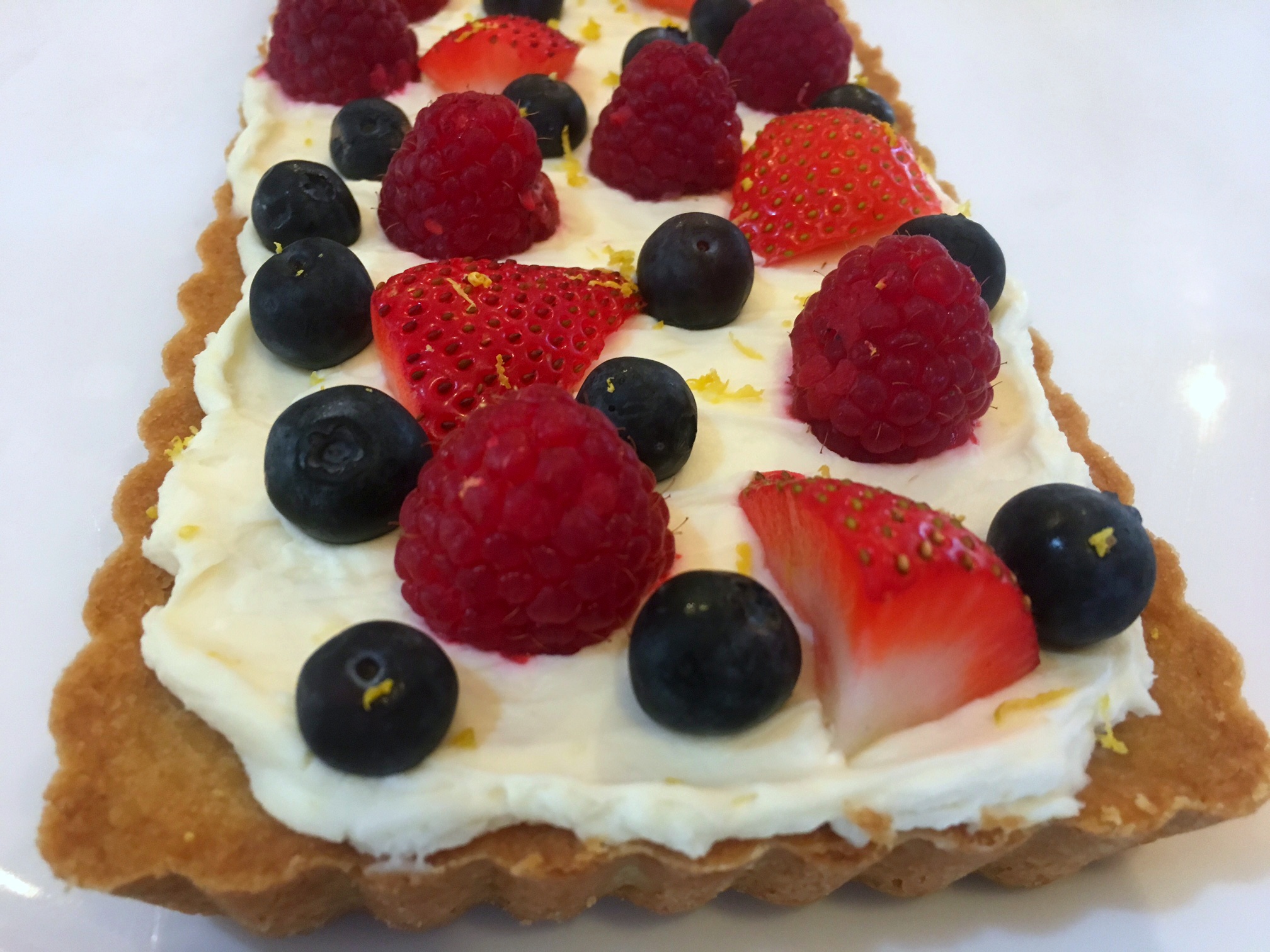 Mascarpone Mixed Berry Tart is a perfect treat for hot summer days.  It's incredibly easy with a brown sugar shortbread cookie crust you bake ahead of time.  When it's time to serve, fill with melt-in-your-mouth mascarpone filling and top with fresh mixed berries and lemon zest.  I used raspberries, blueberries and strawberries and will add make blackberries later in the summer.  Feel free to arrange the fruit in a patriotic stripe pattern for Fourth of July.
If you can't find mascarpone, cream cheese can substitute but it's worth it to track it down.  Most grocery stores carry it and if you ask someone, they can show you.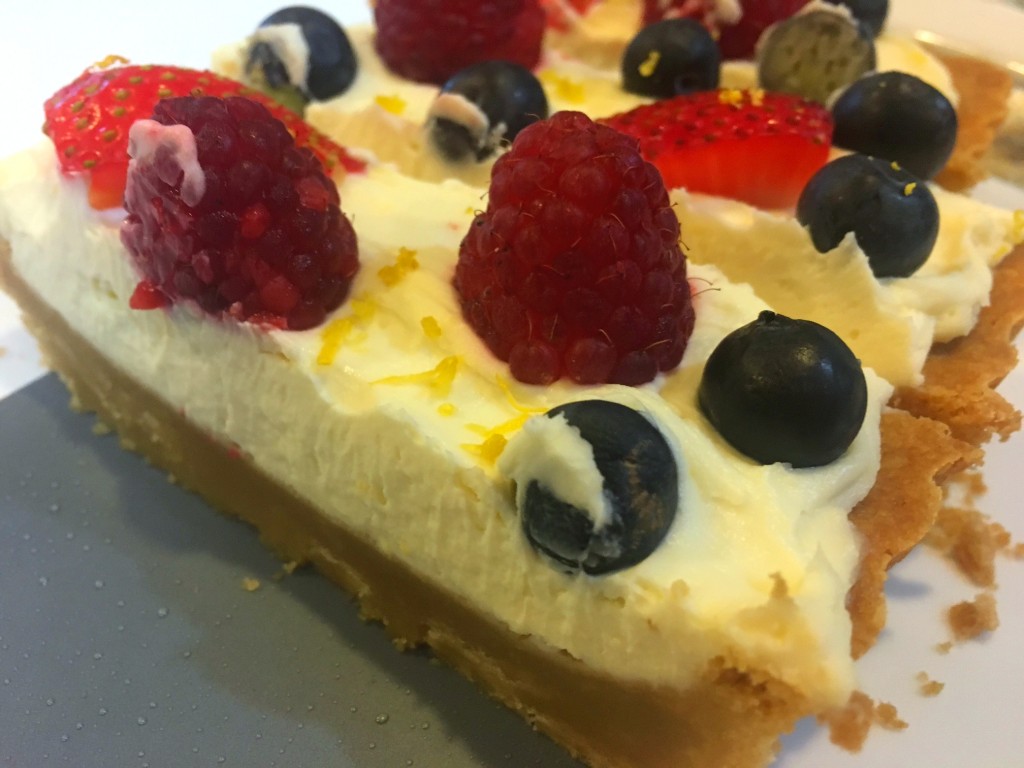 Mascarpone Mixed Berry Tart
Serves 8
Ingredients:
Shortbread Crust
2 C flour
1/4 t salt
1 C (2 sticks) butter, softened
1/2 C dark brown sugar
1 t vanilla extract
Creamy Filling
1 pound (2 C) mascarpone cheese
1/2 C powdered sugar
1 t fresh lemon juice
1 t fresh grated lemon zest
1 t vanilla extract
1 pound fresh mixed berries, washed, hulled and sliced
extra lemon zest for garnish
Directions:
Coat a rectangular tart pan with nonstick cooking spray.  Heat oven to 350.
Prepare crust first.  Use a stand mixer to cream butter, brown sugar and vanilla.  Turn mixer to low, add flour and salt until just incorporated.  Shape into a rough rectangle and wrap tightly in plastic.  Refrigerate for 30 minutes.
Remove from refrigerator and carefully shape into pat into prepared tart pan.  Shape cookie crust to pan, gently flattening in the center.  Use a fork to prick the crust.
Bake for 15 minutes until the edges are lightly golden brown.  If the cookie puffs up in the oven (it probably will), gently flatten the center immediately after it comes out.  Set aside, cool completely.  Crust can be baked a day ahead of time.
To make filling, use a hand mixer to combine mascarpone and powdered sugar.  Add lemon juice, lemon zest and vanilla.  Place blobs of filling on cooled crust and use a spatula to smooth to the edges.  Arrange berries, making sure every bite contains fruit.  Sprinkle with fresh lemon zest.
Remove sides from tart pan.  Slice and serve.  Keep refrigerated.
Recipe modified from "Lemon Berry Mascarpone Tart," mybakingaddiction.com, 6/7/17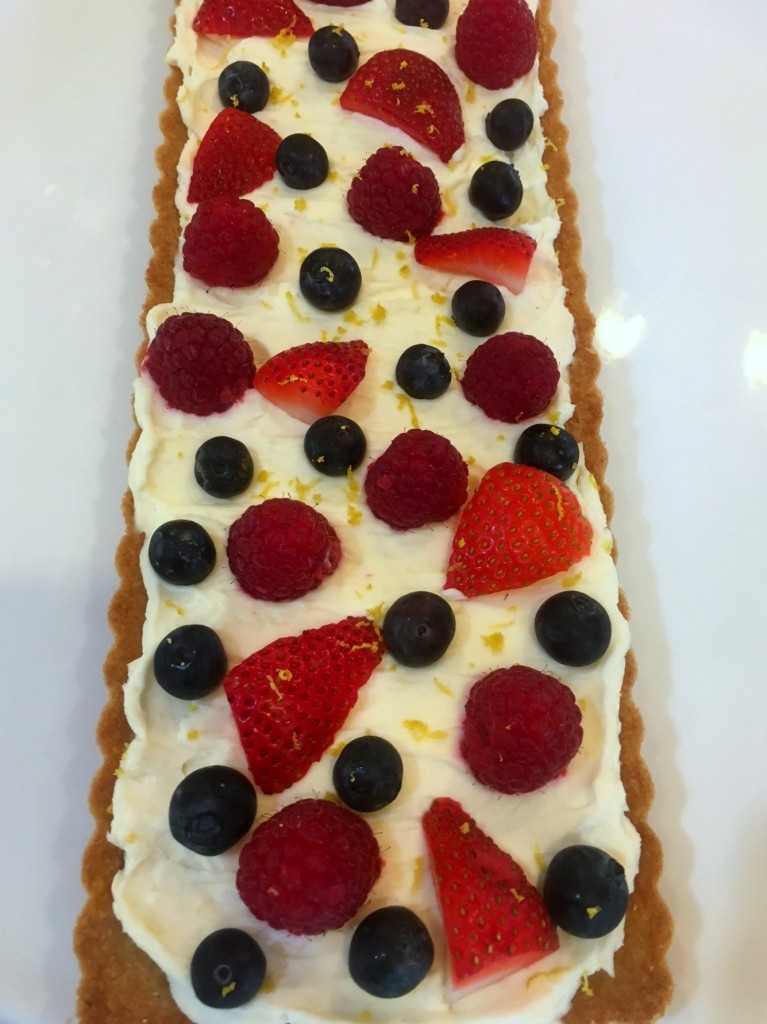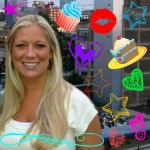 I'm a self-taught Betty Crocker. Food should be pretty, delicious and have sprinkles. Professionally I'm a clinical social worker. Follow me on Facebook and Pinterest- Sugar and Spice Baking Blog- for great recipes, amazing restaurants and culinary adventures.