Buttery Butterscotch Cookies
I made these cookies two ways- once with butterscotch chips and again with chocolate.  The office debate waged fiercely with much trash talking and cookie stealing.  When the dust settled, we had to call it a draw.  If you want to please everyone, mix butterscotch and chocolate chips together!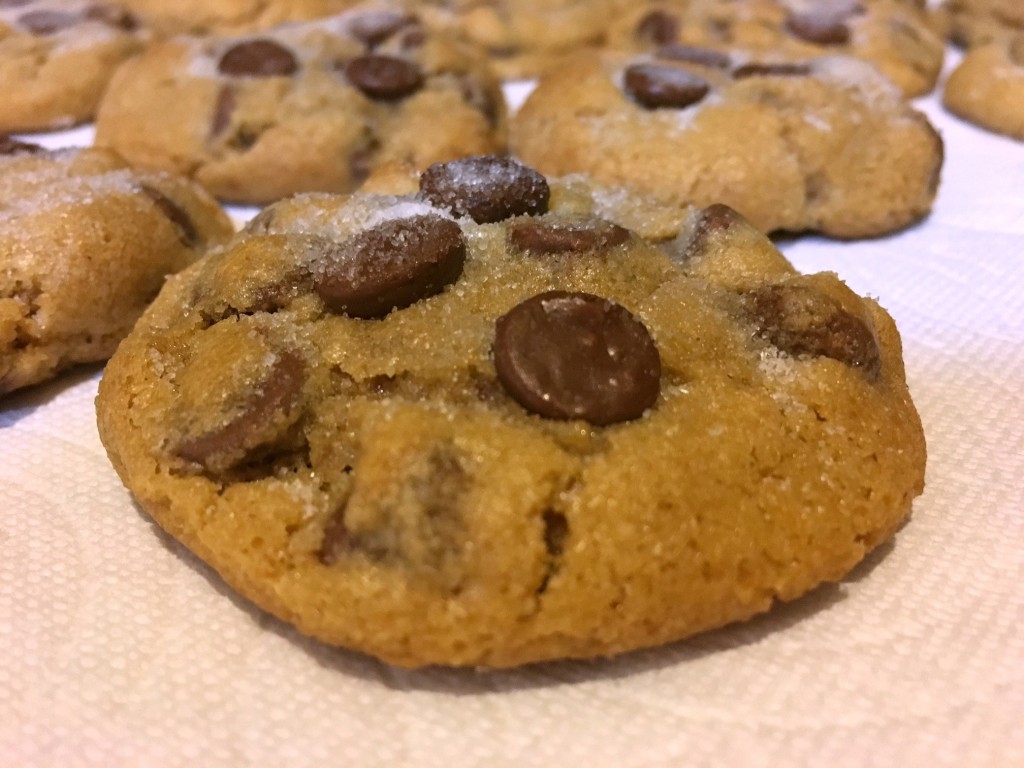 Buttery Butterscotch Cookies
Makes 36 cookies
Ingredients:
1 C (2 sticks butter), softened
1 1/4 C sugar
1/4 C dark brown sugar, packed
1 egg
1/2 t vanilla extract
1 t butterscotch extract (or vanilla butternut or more vanilla if you can't find either)
2 1/2 C whole wheat pastry flour
1 t baking soda
1 t salt
3 C butterscotch chips, chocolate chips or a mix of both
1/2 C extra chips, reserved
1/4 C white sugar, reserved
Directions:
Heat oven to 375.  Line pan with parchment paper.
Use a stand mixer to cream butter until fluffy.  Add sugar and brown sugar.  Add vanilla, butterscotch extract and egg.  Scrape sides if needed.
Add baking soda and salt.  Add flour.  Mixture will be thick.  Be careful not to over mix flour.
Add butterscotch (or chocolate or both) chips.  Mix on low-speed or by hand with a spatula.
Use a cookie scoop to make balls of dough 1 1/2-2 inches in diameter.  Spread on cookie sheet, 12 per pan.  Flatten slightly.  Decorate with reserved chips, this ensures you can see chips on top of the cookie after it bakes.
Bake cookies for 10 minutes total, 5 minutes on lower rack and 5 minutes on upper rack.  Immediately sprinkle with reserved sugar.  Allow to cool for at least 5 minutes and remove from pan to cool completely.
Recipe modified from "Crispy, Butterscotch Cookies," by Karylnn Johnston, "Flapper Pie and a Blue Prairie Sky: A Modern Baker's Guide to Old-Fashioned Desserts," page 97.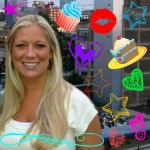 I'm a self-taught Betty Crocker. Food should be pretty, delicious and have sprinkles. Professionally I'm a clinical social worker. Follow me on Facebook and Pinterest- Sugar and Spice Baking Blog- for great recipes, amazing restaurants and culinary adventures.