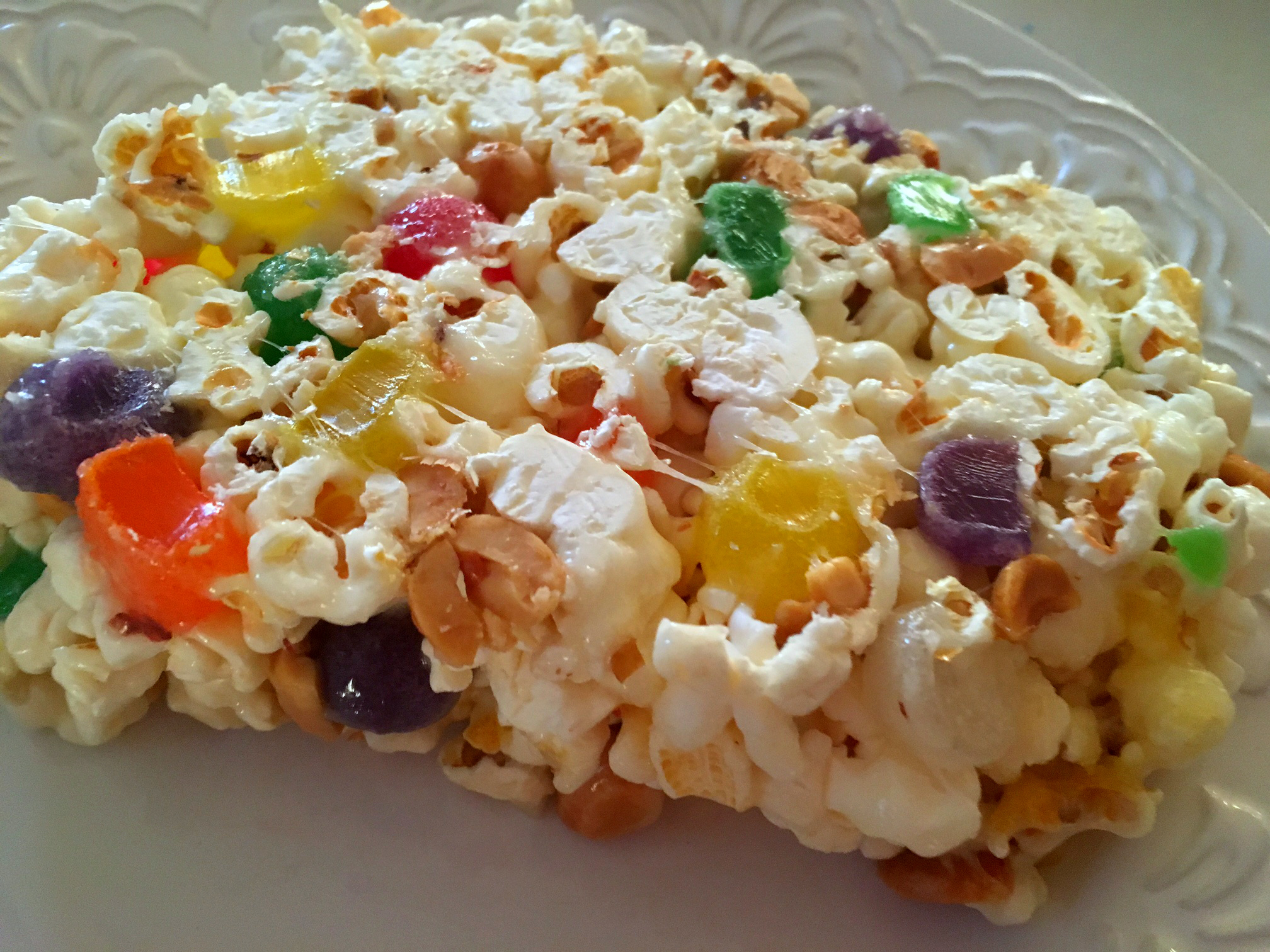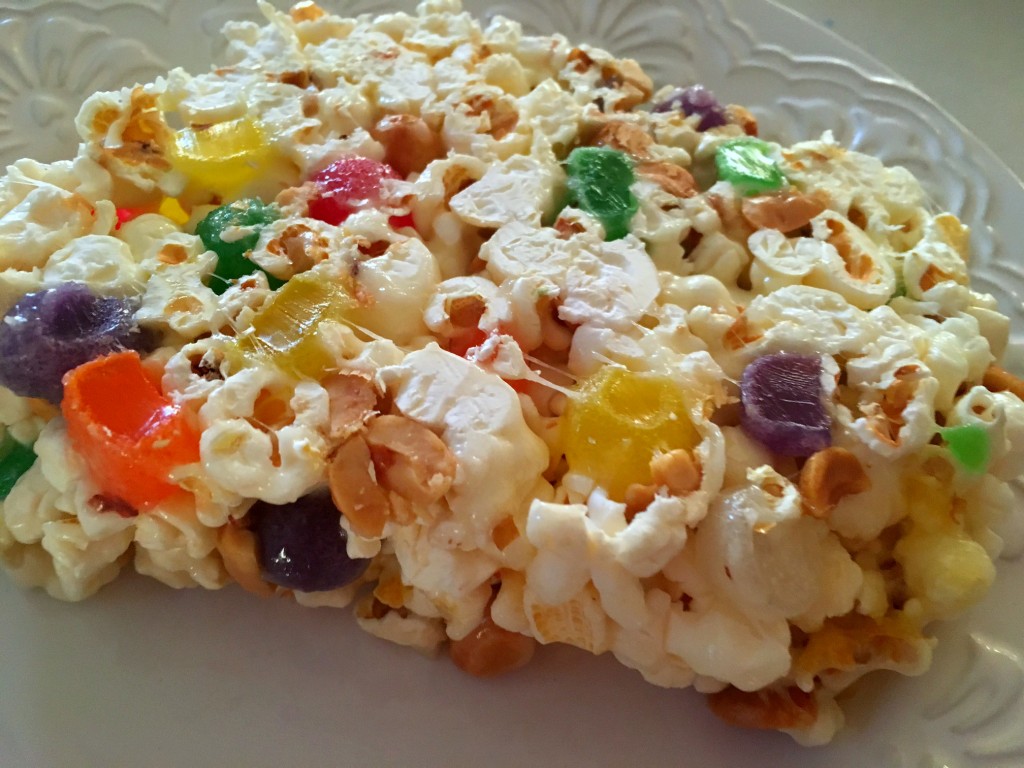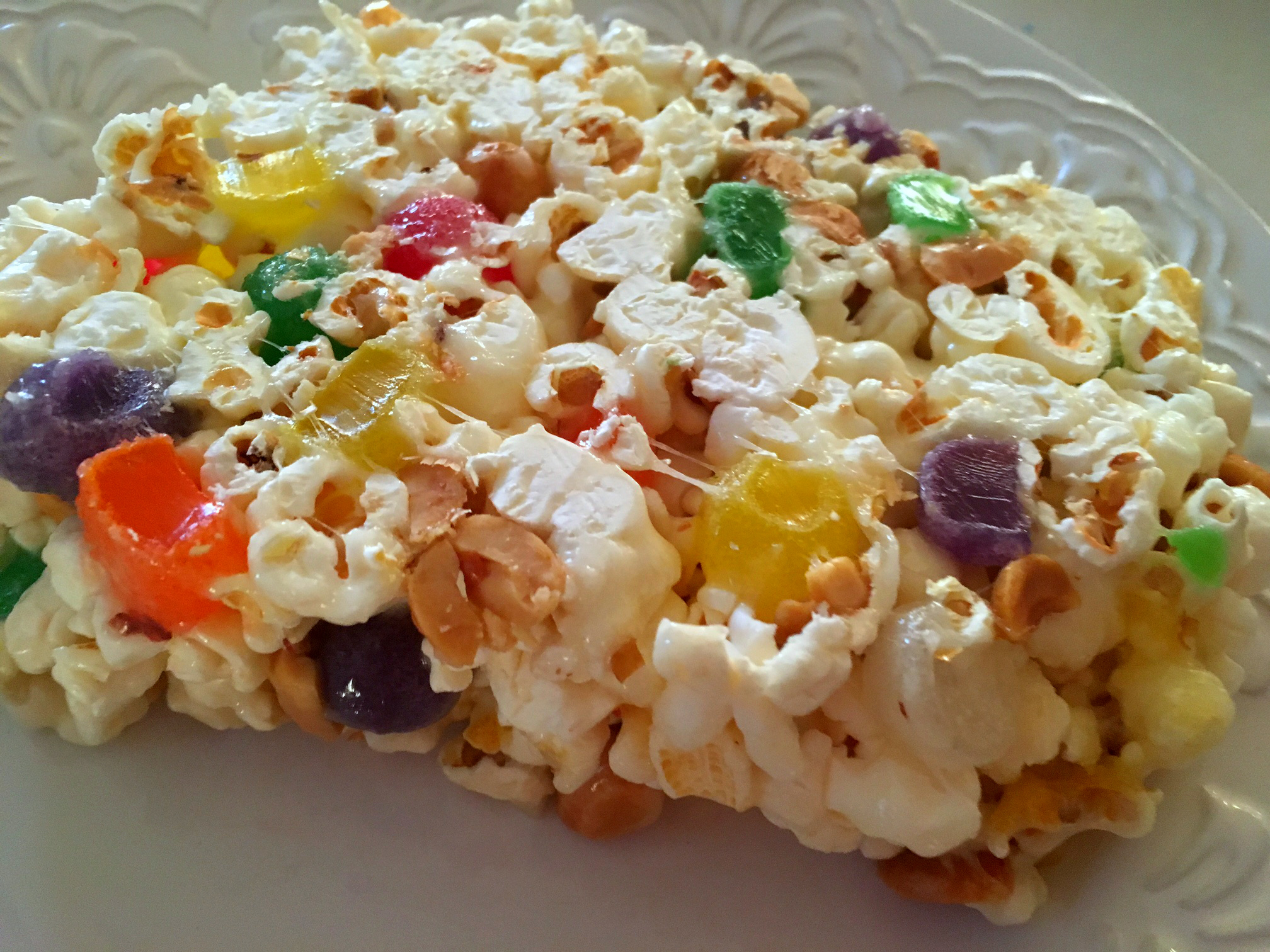 Me:  "What kind of treat would you like for your birthday?"
Friend:  "A popcorn cake."
Me:  "Huh?"
Friend: "You know… A popcorn cake.  It's a cake made of popcorn.  You know, like a big popcorn ball that is sweet and chewy with salty peanuts and spicy gumdrops inside."
Me: "WHAT?!!  How do I not know about this???"
Friend:  "I'm not sure… you're the food blogger.  My mom has made them forever."
Me: Unintelligible muttering and frantic Google searches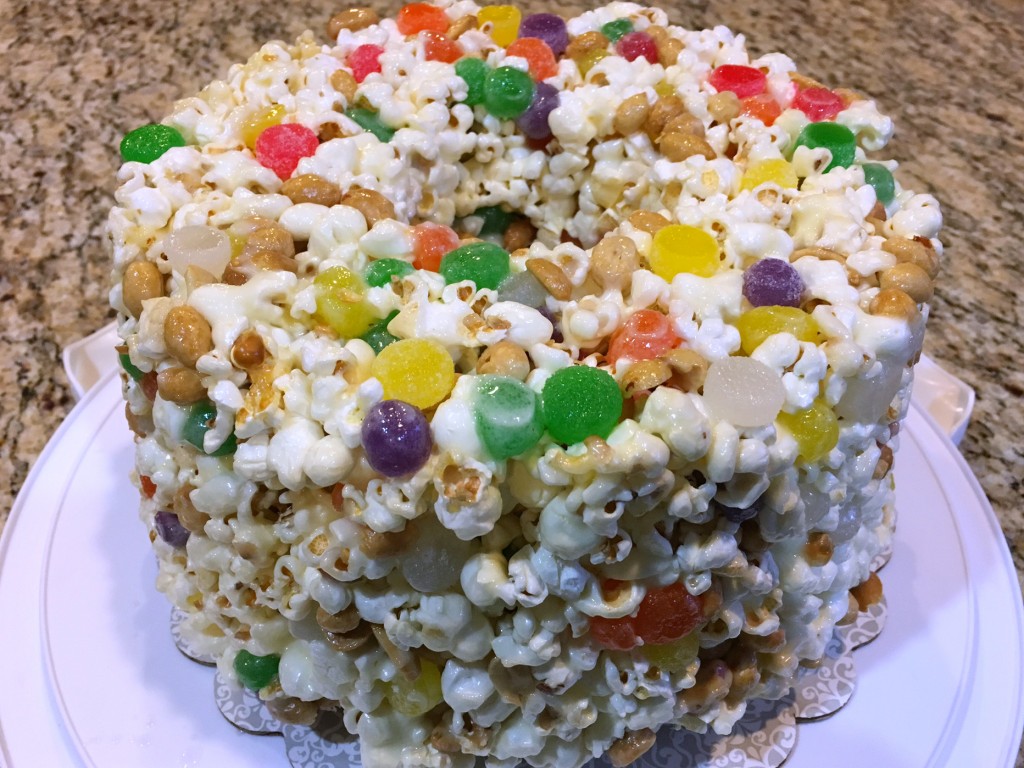 Popcorn Party Cake
Serves 12
Ingredients:
5 quarts (20 cups) air popped popcorn
1 16 oz bag marshmallows
1/2 C (1 stick) butter
1/4 C vegetable oil
1 t vanilla
3 C spiced gumdrops OR MnM chocolate candies
2 C salted peanuts
Directions:
Butter a 10 C angel food cake or bundt pan.  This is also known as a tube pan.
Pop or prepare popcorn.  Measure into large bowl.
Add salted peanuts.  Add spice gumdrops or MnM chocolate candies.  If you are using gumdrops, I recommend cutting them in half horizontally.  It makes the cake have more rainbow spots and spreads out the flavors.
Melt marshmallows, butter and oil on the stove over medium low heat.  Stir until all is incorporated.  Add vanilla.
Pour over popcorn, peanuts and gumdrops.  Mix until all is coated.
Use clean, buttered hands to gently pack into prepared pan.  You want to compress the cake slightly.
Allow to cool completely, 6 hours or overnight.
Remove from pan by dipping pan in hot water or running it on the outside.  Do not splash into cake.
Invert and cut with a serrated knife.  Serve to your friend for her birthday.  Act like you knew what a popcorn cake was the entire time.
Recipe modified from "Popcorn Cake," tasteofhome.com