Sopaipilla Cheesecake Bars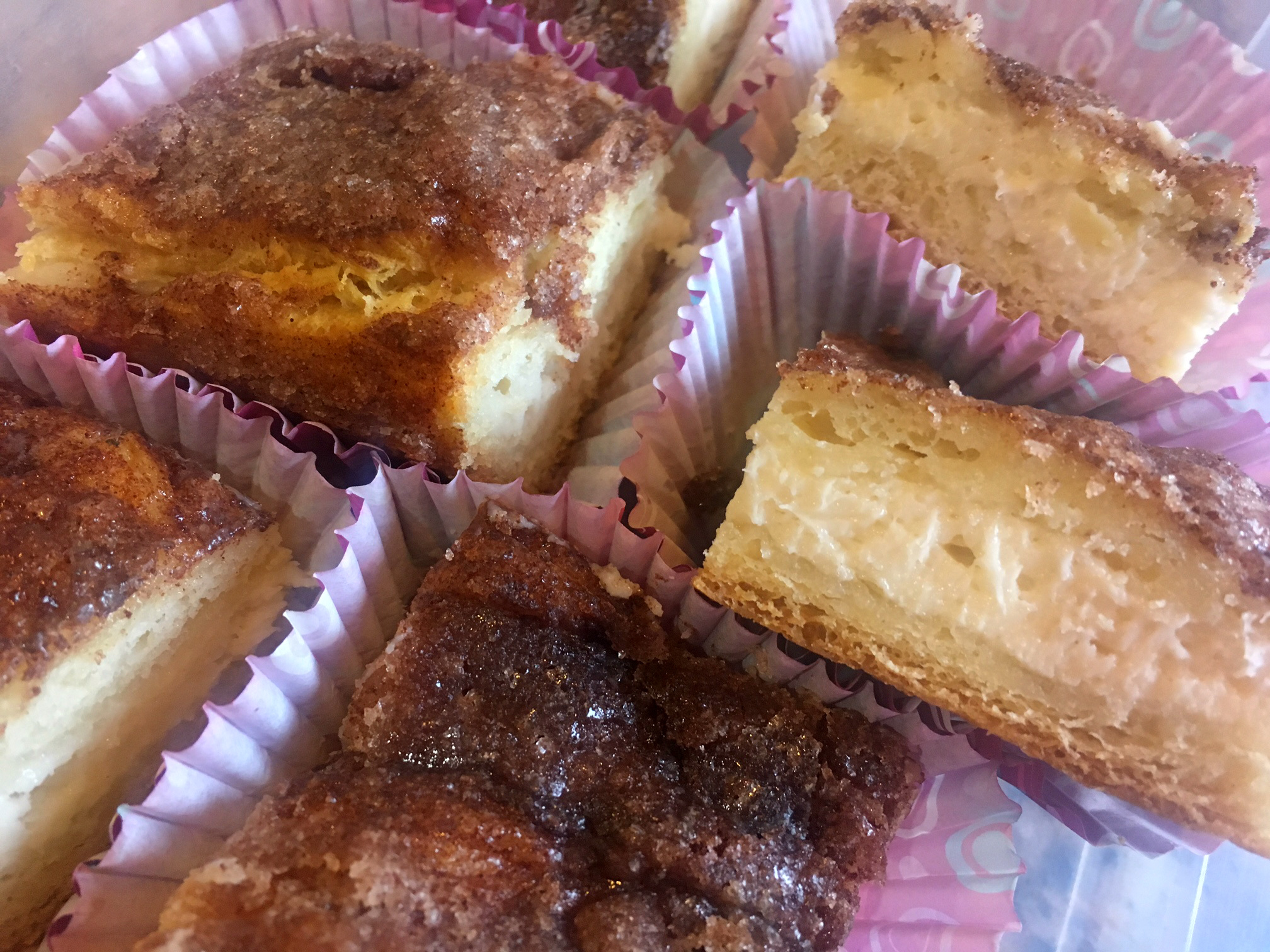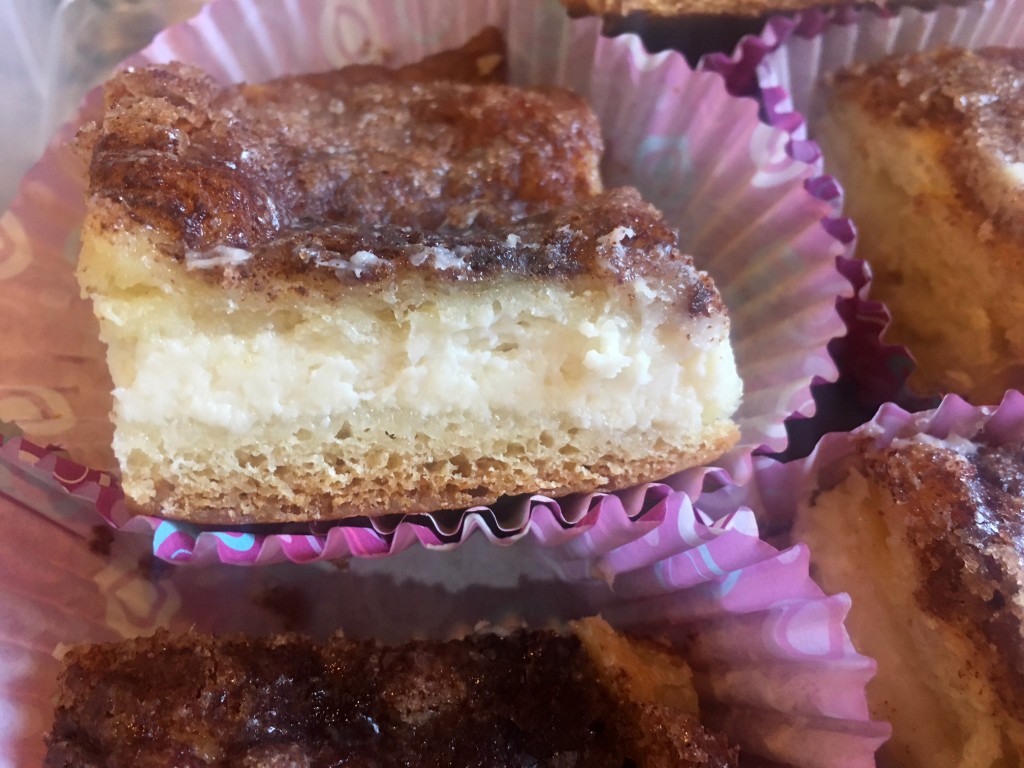 I visited New Mexico recently and was introduced to sopaipillas.  Spelled several ways (sopaipilla, sopapilla, sopaipa, or cachanga), it's a fried bread garnished with cinnamon sugar or honey.  Sopaipillas taste like a biscuit and an elephant ear had a lovechild.
After looking through several recipes, I settled on Sopaipilla Cheesecake Bars.  I'm not a huge fan of frying and I needed something easy to transport.  Sopaipilla Cheese Cake Bars are amazing and a delicious addition to a picnics, brunch, potlucks or Cinco De Mayo parties.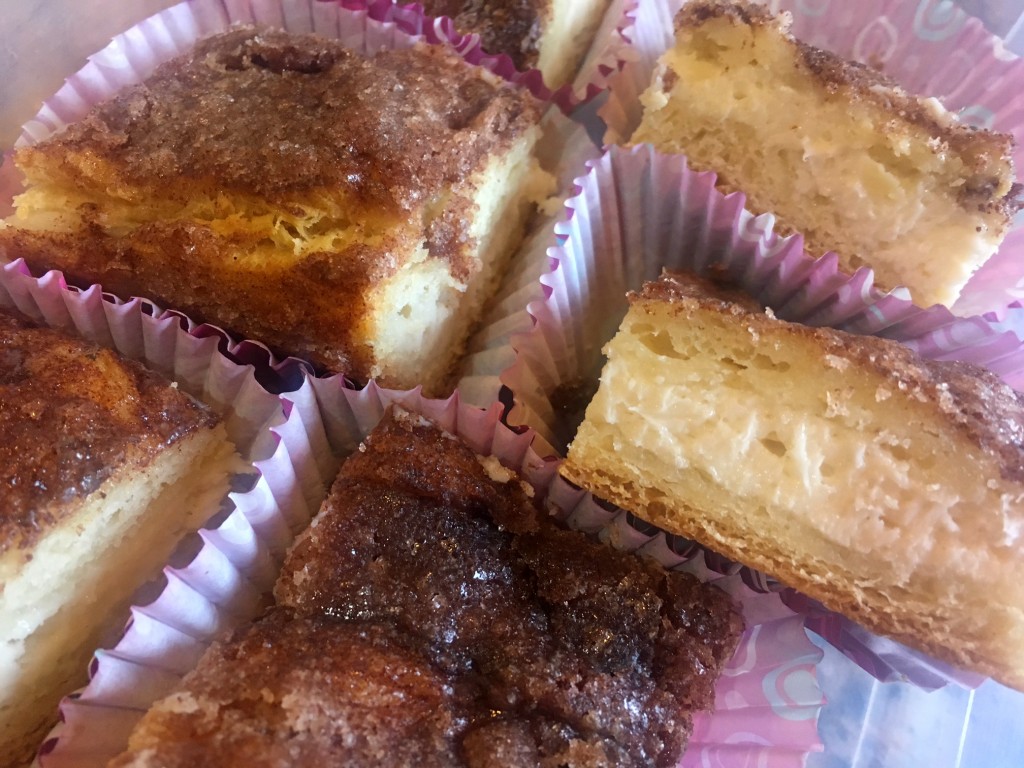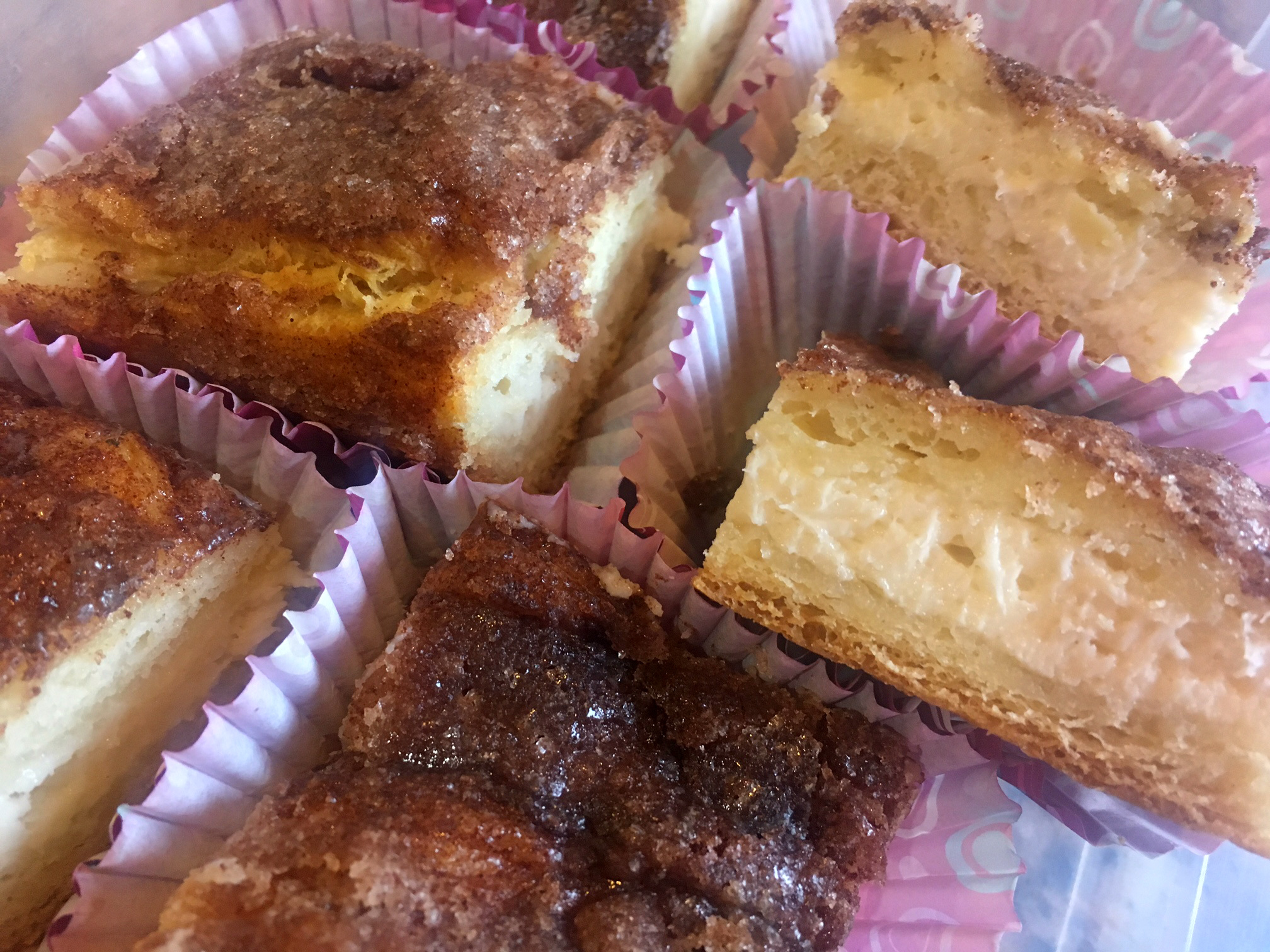 Sopaipilla Cheesecake Bars
Makes 24 bars
Ingredients:
2 8oz cans refrigerated crescent rolls
2 packages cream cheese, softened
1 C sugar
1 t vanilla
Pinch salt
1/2 C (1 stick) butter
1/2 C sugar
1 T cinnamon
Directions:
Heat oven to 350.  Line a 9×13 baking pan with foil and coat with nonstick cooking spray.
Carefully unroll one can of refrigerated crescent rolls.  Press into the bottom of the pan and strectch gently until all is covered.  Squish seams together.
Use a hand mixer to combine cream cheese, sugar, vanilla and salt.  Spread cheesecake filling evenly over rolls.
Unroll the second can of crescent rolls.  Place it on top of cheesecake filling and squeeze seams together.
Combine 1/2 C sugar and cinnamon.  Sprinkle evenly over top layer of rolls.
Melt butter in microwave and pour it on top of cinnamon mixture.  (Yes I just told you to pour a stick of butter on top.  Trust me.)
Bake in the oven 30 minutes or until center is set.  Cool on the counter and refrigerate until slicing.
Use foil to carefully pull bars from pan and set on cutting board.  Slice and serve.
Refrigerate leftovers (if you have any…).
Recipe modified from "Sopapilla Cheesecake Bars," pillsbury.com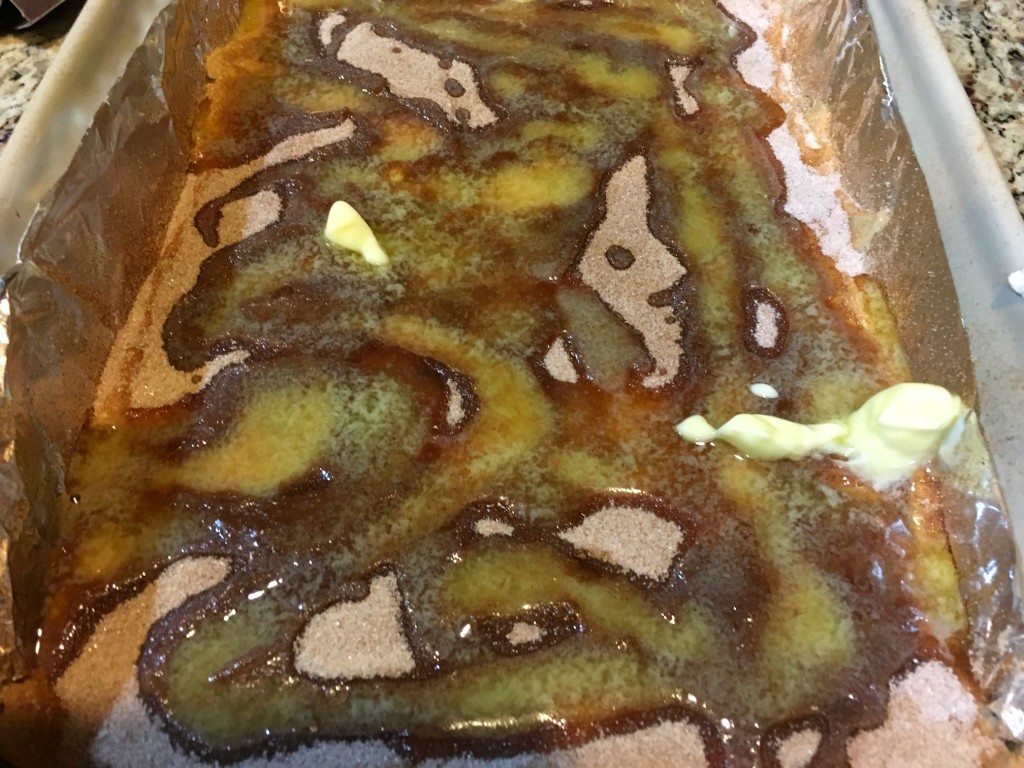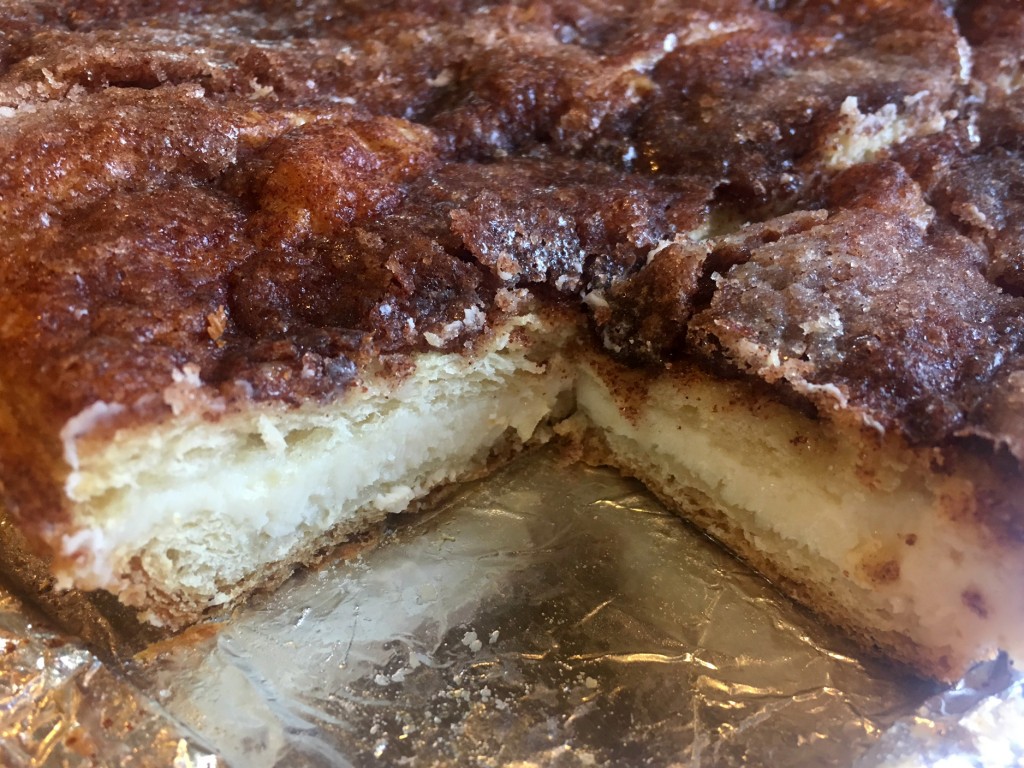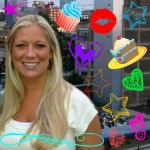 I'm a self-taught Betty Crocker. Food should be pretty, delicious and have sprinkles. Professionally I'm a clinical social worker. Follow me on Facebook and Pinterest- Sugar and Spice Baking Blog- for great recipes, amazing restaurants and culinary adventures.