Peanut Butter Cookie Cupcakes with Banana Cream Filling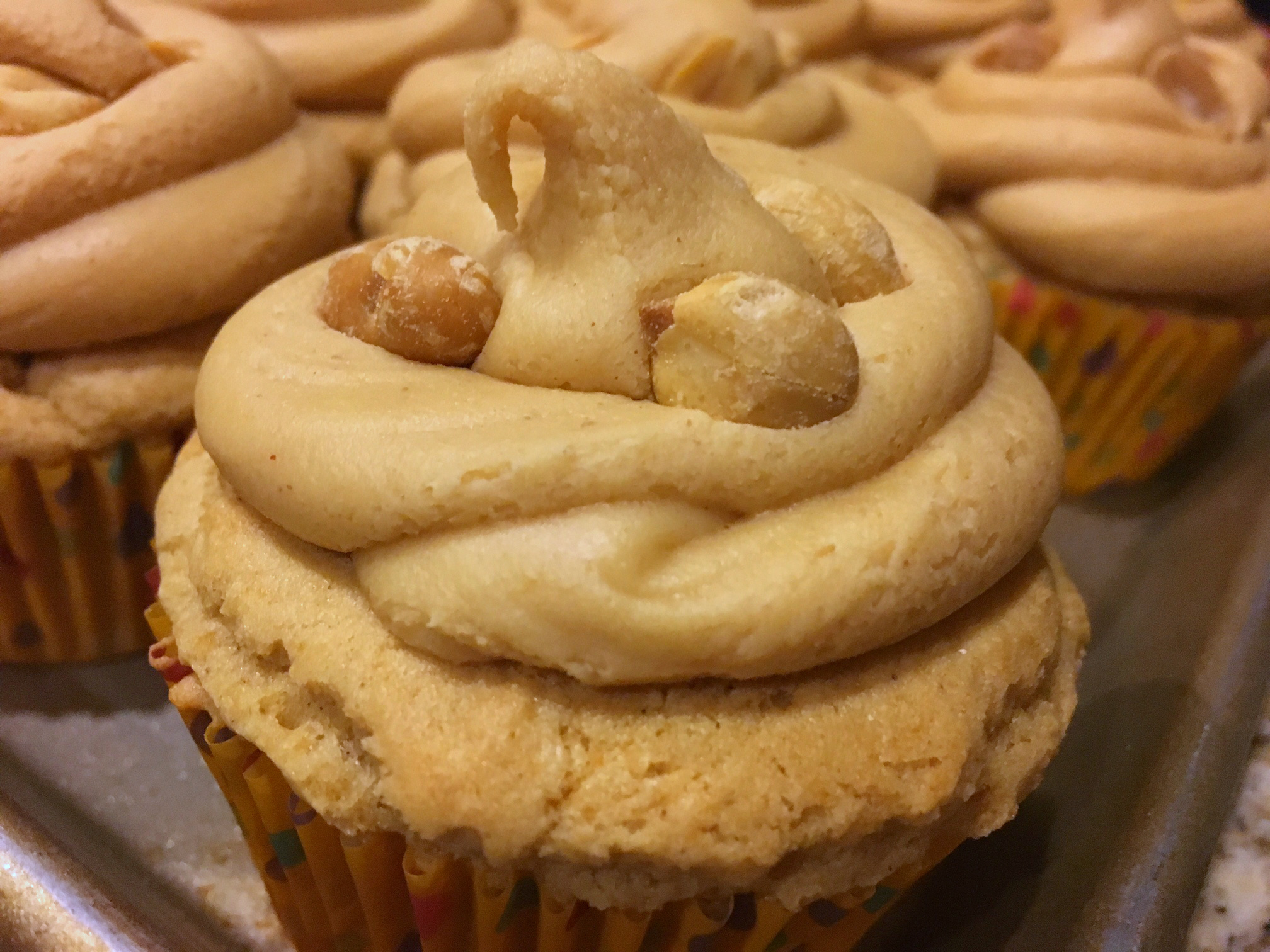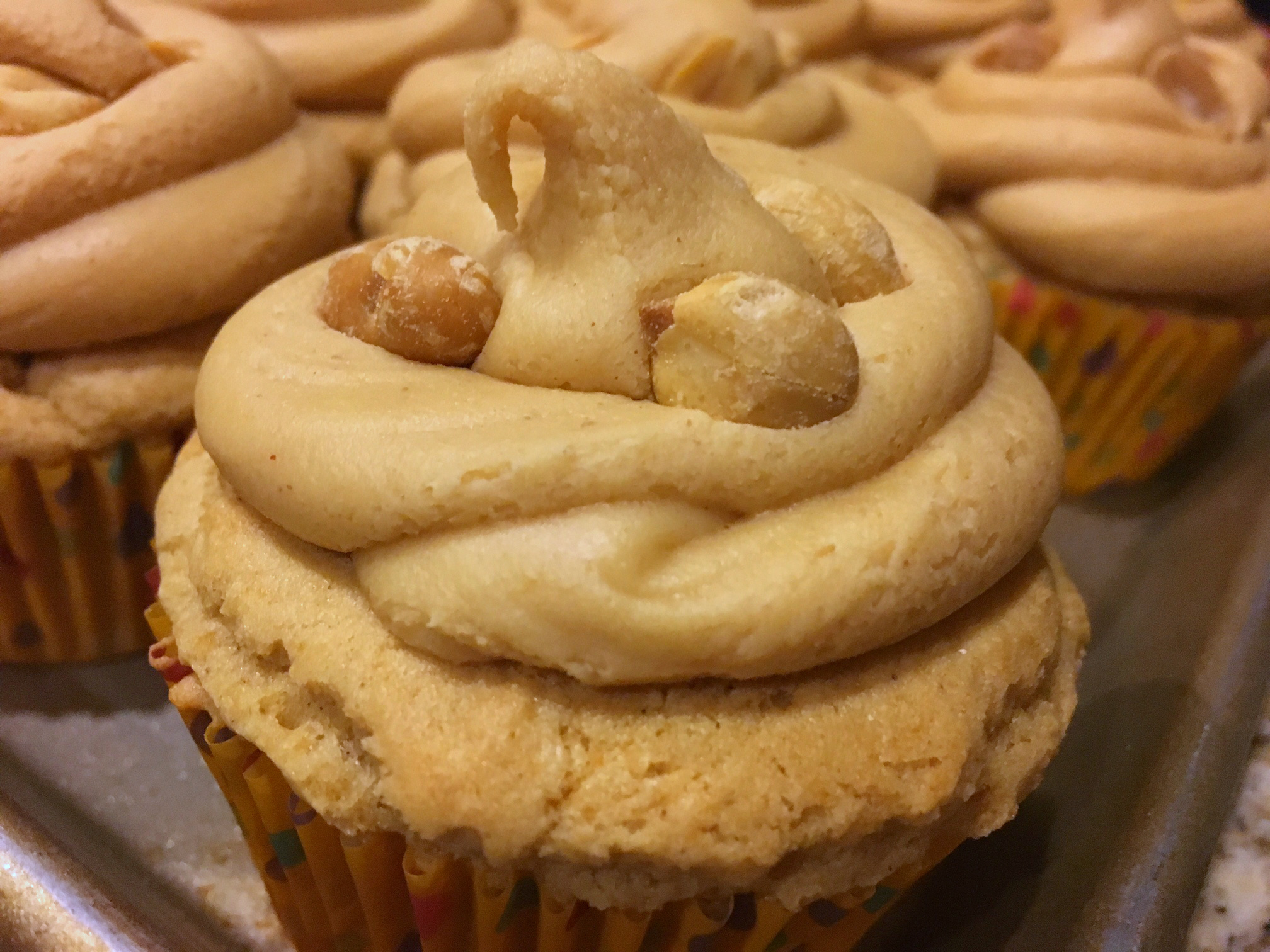 These gluten-cupcakes treats are for a friend with Celiac disease.  Poor guy can't have most of the treats I bring into work and I wanted to pull together something special.
PS.  These would be great for an Elvis fan!
Peanut Butter Cookie Cupcakes with Banana Cream Filling
Makes 15 cupcakes
Ingredients:
Banana Cream Filling:
3/4 C whole milk
1 t vanilla extract
1 ripe banana, sliced thinly
1 egg
1 egg yolk
1/4 C sugar
1 1/2 T cornstarch
pinch salt
Peanut Butter Cookie Cupcakes:
1 1/2 C gluten-free flour (I used Bob's Red Mill 1:1 Gluten-Free Flour)
2 t baking powder
1/2 t salt
6 T butter, softened
1/2 C creamy peanut butter
1/2 C sugar
1/2 C dark brown sugar
2 eggs
1 T vanilla extract
1/2 C whole milk
Peanut Butter Frosting:
10 oz bag peanut butter chips
2/3 C heavy cream
3 C powdered sugar
Roasted, salted peanuts for garnish
Directions:
To make banana cream filling, combine milk, vanilla and banana in small saucepan.  Bring to a simmer and cook for about 30 minutes.  Bananas will soften and you can mash them into the milk.  Set aside to cool, another 30 minutes.  If it is too warm it scrambles the eggs.
In a separate bowl, whisk egg, egg yolk, sugar, cornstarch and salt.  Pour in half the banana mixture and whisk quickly.  Add back to saucepan and combine completely.  Turn stove on low heat and whisk until mixture becomes very thick, about 10 minutes.  Remove from heat.  Cover with plastic wrap on the surface of filling and refrigerate.
To make cupcakes, heat oven to 350.  Line muffin pan with wrappers.
Use a stand mixer to cream butter, sugar, brown sugar and peanut butter until fluffy, about 3 minutes.  Add eggs one at a time.  Add vanilla, salt and baking powder.
Turn mixer to low.  Add half the gluten-free flour, whole milk and the rest of the flour, mixing a bit between each addition.  You want to bring the ingredients together gently, overbeating make for chewy cupcakes.
Transfer batter into prepared pan, filling 3/4 full.  Bake for 20 minutes total, 10 minutes lower rack and 10 minutes upper.  Cupcakes are done when a toothpick comes out clean.  Set aside to cool.
While cupcakes are cooled, transfer cooled banana cream filling to a plastic bag and snip the corner.  Use a sharp knife or cupcake corer to make a small hole in each cupcake.  Pipe in banana cream filling.
To make peanut butter frosting, dump peanut butter chips into a medium-sized bowl.  Heat the heavy cream in 30 second bursts in the microwave.  When hot but not boiling (about a minute), pour over peanut butter chips.  Allow to stand for 5 minutes.  Stir chips and heavy cream together.  Using a mixer (stand works best), add powdered sugar 1 C at a time until frosting is thick but spreadable.  Pipe on cupcakes and garnish with peanuts.
Serve immediately or refrigerate until sharing.
Recipe modified from "Banana Custard Stuffed Peanut Butter Cupcakes," foodandwine.com, September 2013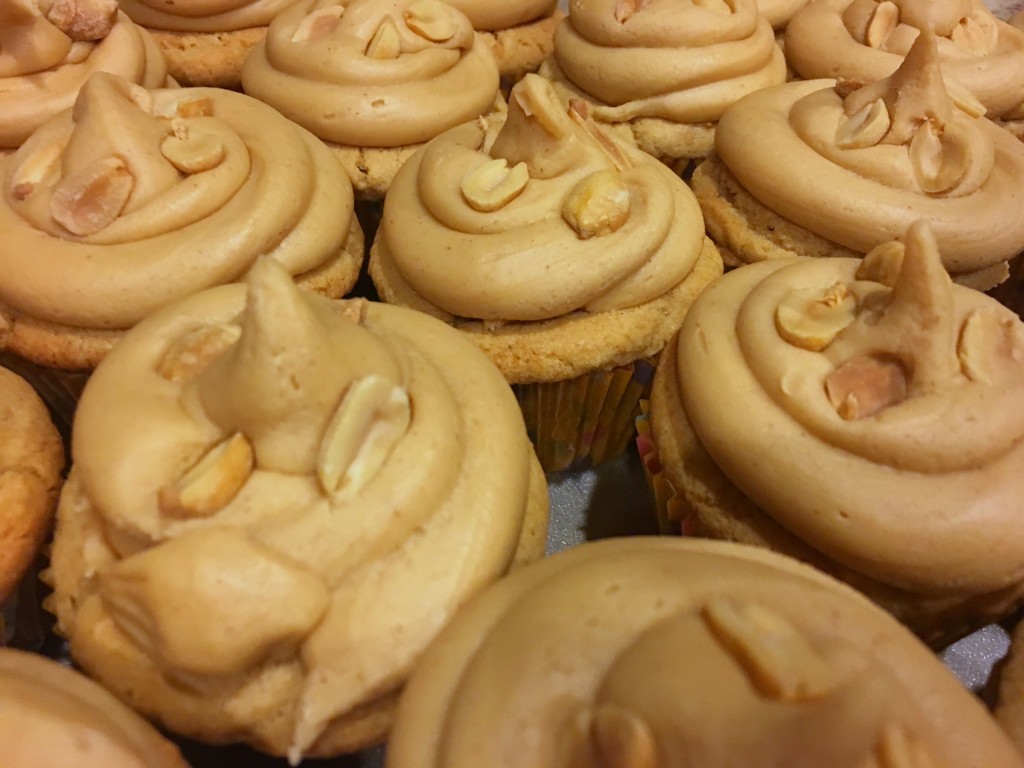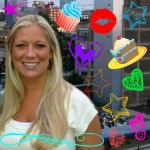 I'm a self-taught Betty Crocker. Food should be pretty, delicious and have sprinkles. Professionally I'm a clinical social worker. Follow me on Facebook and Pinterest- Sugar and Spice Baking Blog- for great recipes, amazing restaurants and culinary adventures.