Stamped Shortbread Cookies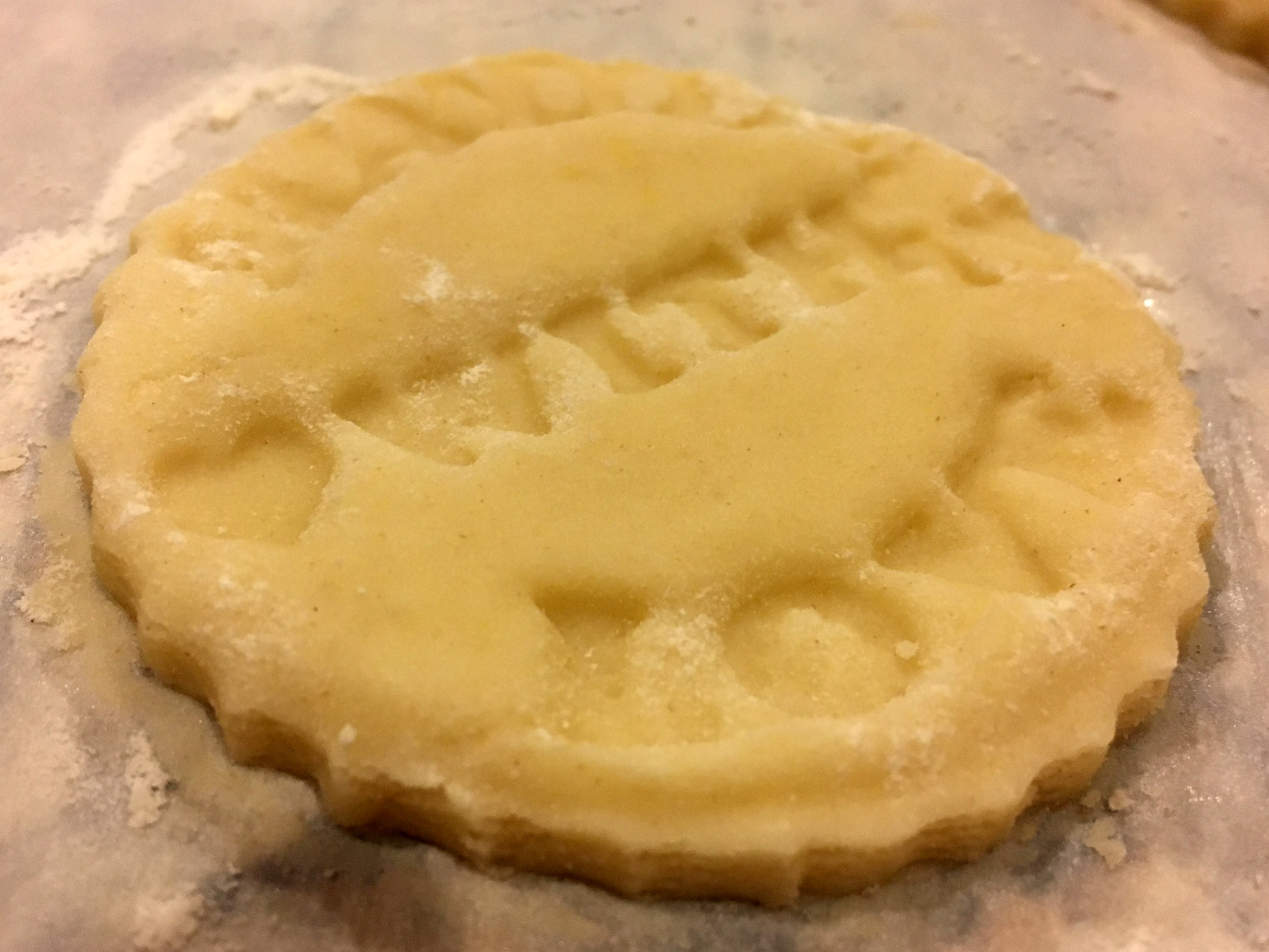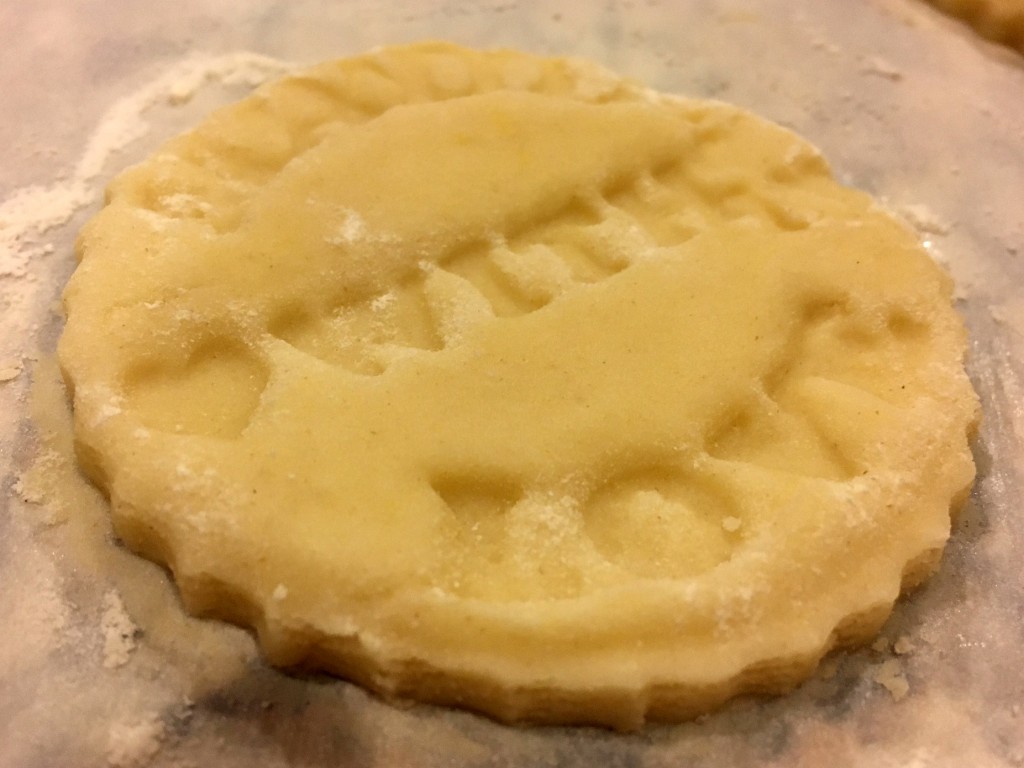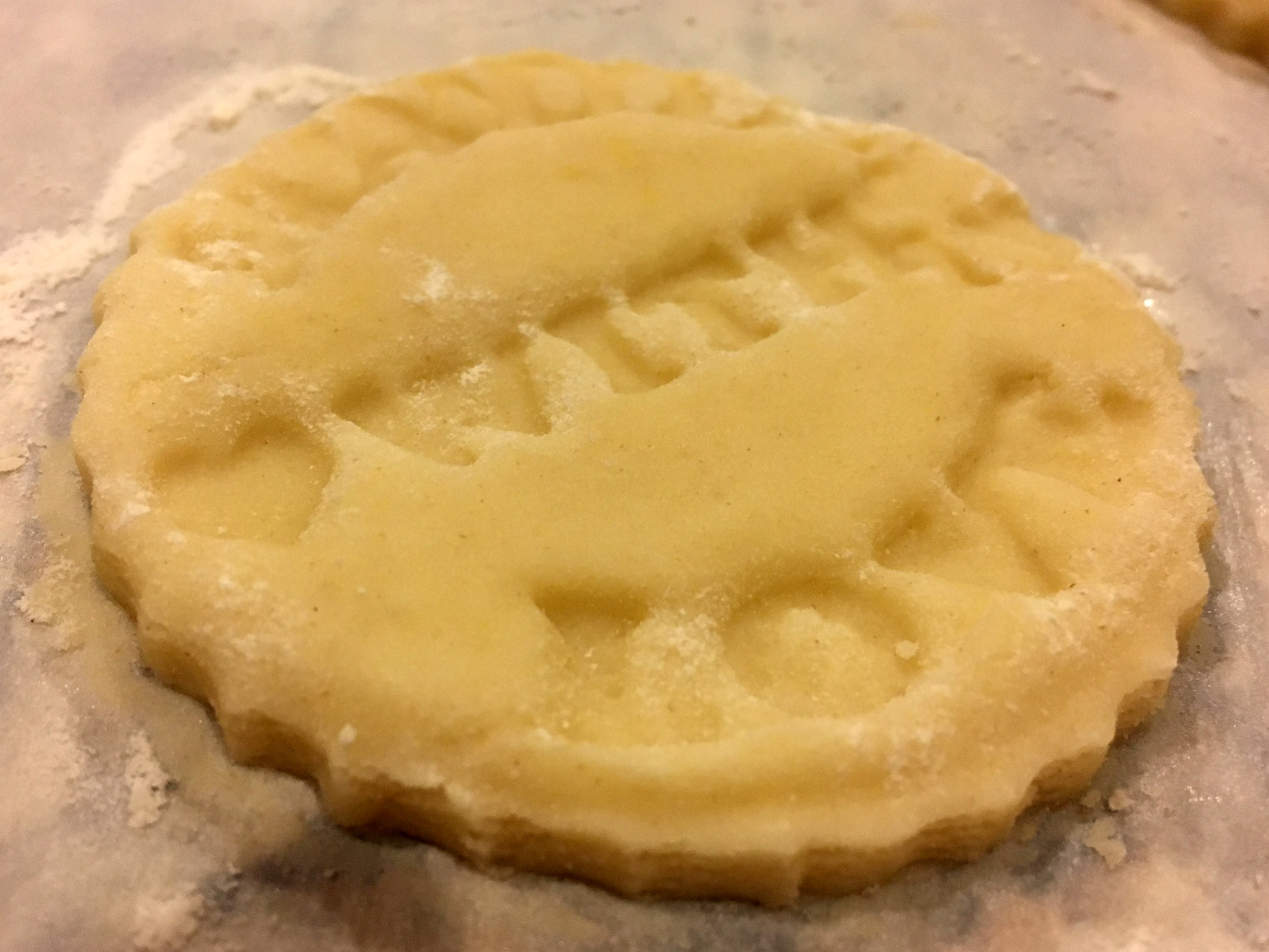 These easy cookies are great with (or without) a cookie stamp.  Don't skip the rice flour, it is key to the crumbly texture.
Stamped Shortbread Cookies
Makes 18 cookies, 3 inches across
Ingredients:
1 3/4 C flour
1/4 C white rice flour
2 sticks salted butter, softened
1/2 C powdered sugar
1/2 t vanilla butternut extract
Directions:
Mix flour and rice flour.  Set aside.
Use a stand mixer to cream butter and powdered sugar until light and fluffy.  Add extract.
Add flour mixture increments until combined.  Do not over mix.
Dump dough into plastic wrap.  Form into a disc and wrap tightly.  Refrigerate 15 minutes, an hour is better.
Heat oven to 350.  Line baking sheets with parchment paper.
Remove dough and cut in half.  Put the unused half back in the refrigerator.  This keeps it cold until you are ready to use it.
Dust a very clean countertop or silicon rolling mat with flour.  Roll dough until 1/2 inch thick.  Flour the cookie stamp.
Gently press cookie stamp into dough until the stamp design is clear.  My cookies were about 1/4 inch thick.  Use a similar sized cookie cutter to cut around the stamp and carefully transfer to prepared baking sheet.  Cookies will spread very little during baking.
If the dough starts to get sticky, it needs to go back in the refrigerator to cool down.  Re-roll dough scraps.  Continue until all dough is used.
Bake for 20 minutes total, 10 minutes lower rack and 10 minutes on the upper rack.  When cookies are cool, highlight part of the design with royal icing or melted chocolate.
Recipe modified from "Shortbread Stamp Cookies," rotinrice.com, 12/17/13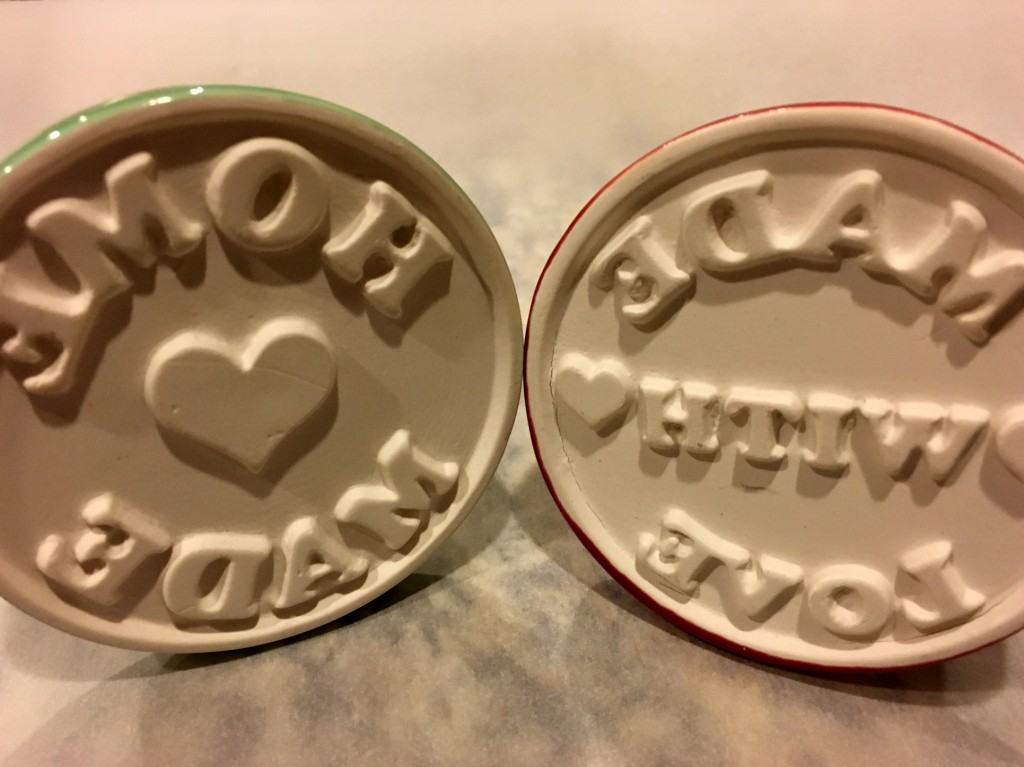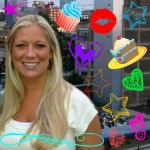 I'm a self-taught Betty Crocker. Food should be pretty, delicious and have sprinkles. Professionally I'm a clinical social worker. Follow me on Facebook and Pinterest- Sugar and Spice Baking Blog- for great recipes, amazing restaurants and culinary adventures.