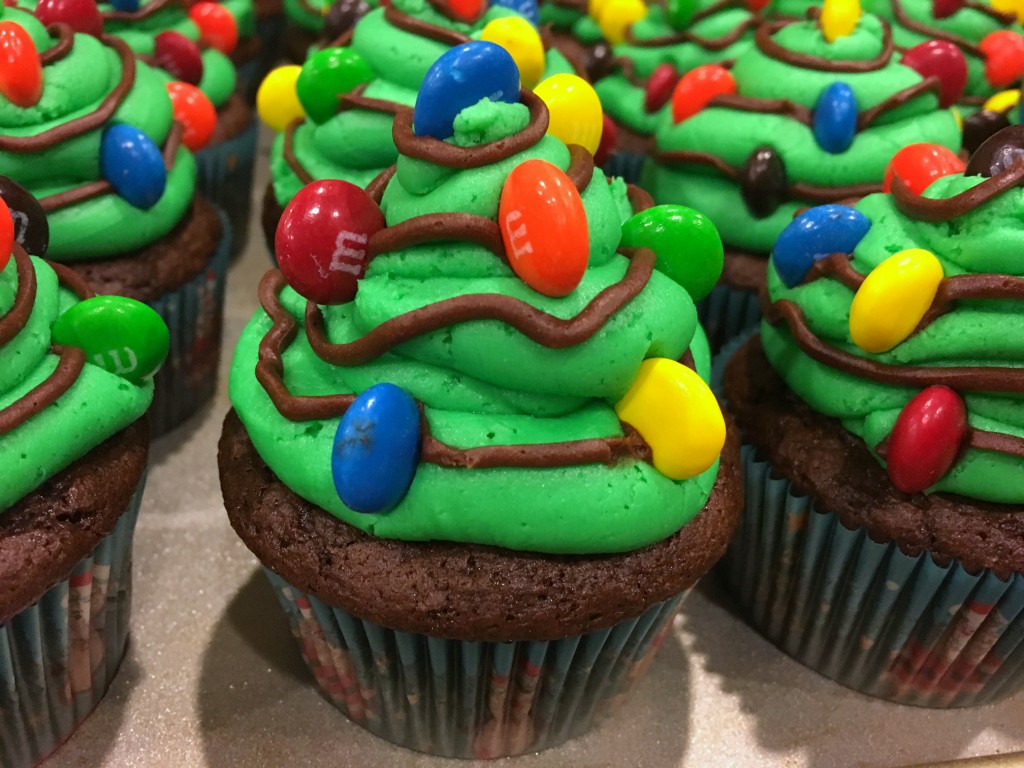 Christmas Light Cupcakes can be customized with your favorite flavor and double your favorite frosting.  Add a thin line of chocolate and vertical MnM candies for a party ready holiday treat.  Short on time?  Substitute cake mix and 2 containers vanilla frosting.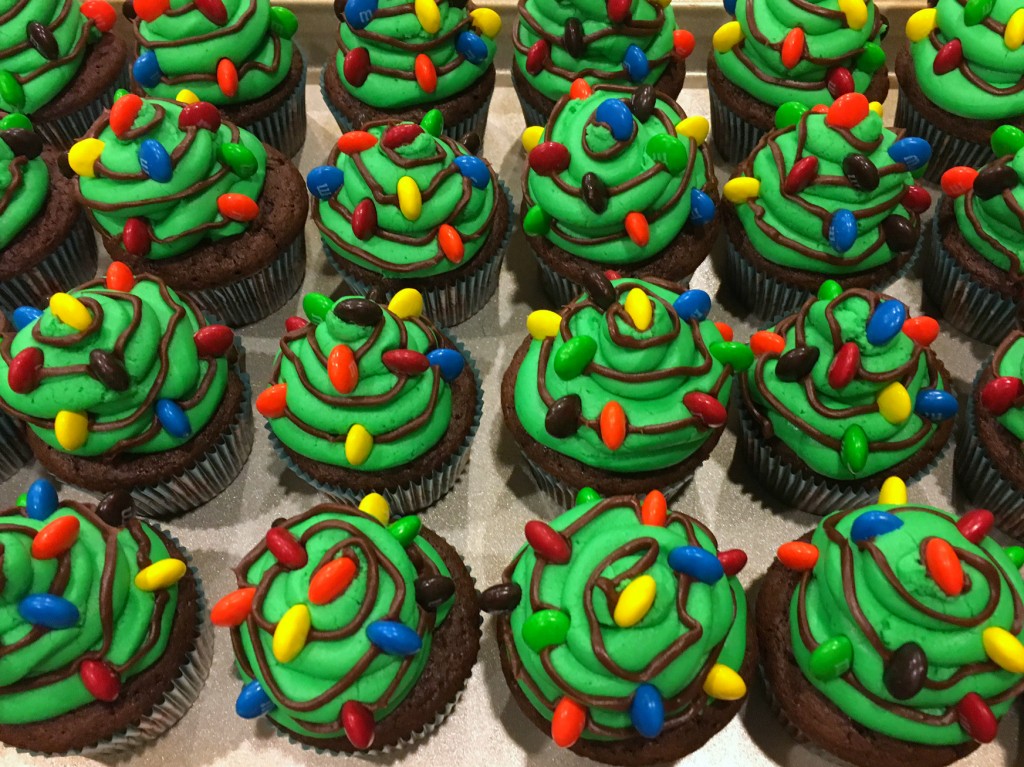 Christmas Light Cupcakes
Makes 24 cupcakes
Ingredients:
Directions:
Bake and completely cool cupcakes.
Prepare frosting according to directions.  Add peppermint extract and green food coloring if using.
Transfer half the green frosting into a plastic freezer bag.  Freezer bags are stronger than sandwich ones.  Snip the corner, leaving an opening about 1/4 inch wide.
Test frosting first by piping on a plate.  If it doesn't pipe easily, microwave the bag for 5-10 seconds.  This makes the frosting pliable, be careful not to melt it or it makes a huge mess.
Scoop about 1/4 of the chocolate frosting into a bag.  Snip the corner but do it very small.  You want a thin line for the Christmas light cord.
Use the green frosting to pipe a round spiral flat on top of cupcake.  Draw a second spiral on top and stack the layers, making a pyramid.  My trees were about 3 inches tall.
Start at the bottom and use the chocolate frosting to draw a line around the tree, ending at the top.  This will be the cord for the Christmas lights.  The line doesn't need to be perfectly even.
Insert MnM candies vertically at the top of the cupcake and at the bottom of the chocolate line.  Add candies evenly along the line until you like how it looks.  Frost remaining cupcakes.
You could easily be creative and add ornaments or use fancy candies to make a star on top.
Recipe from a picture on Pinterest my sister sent to me