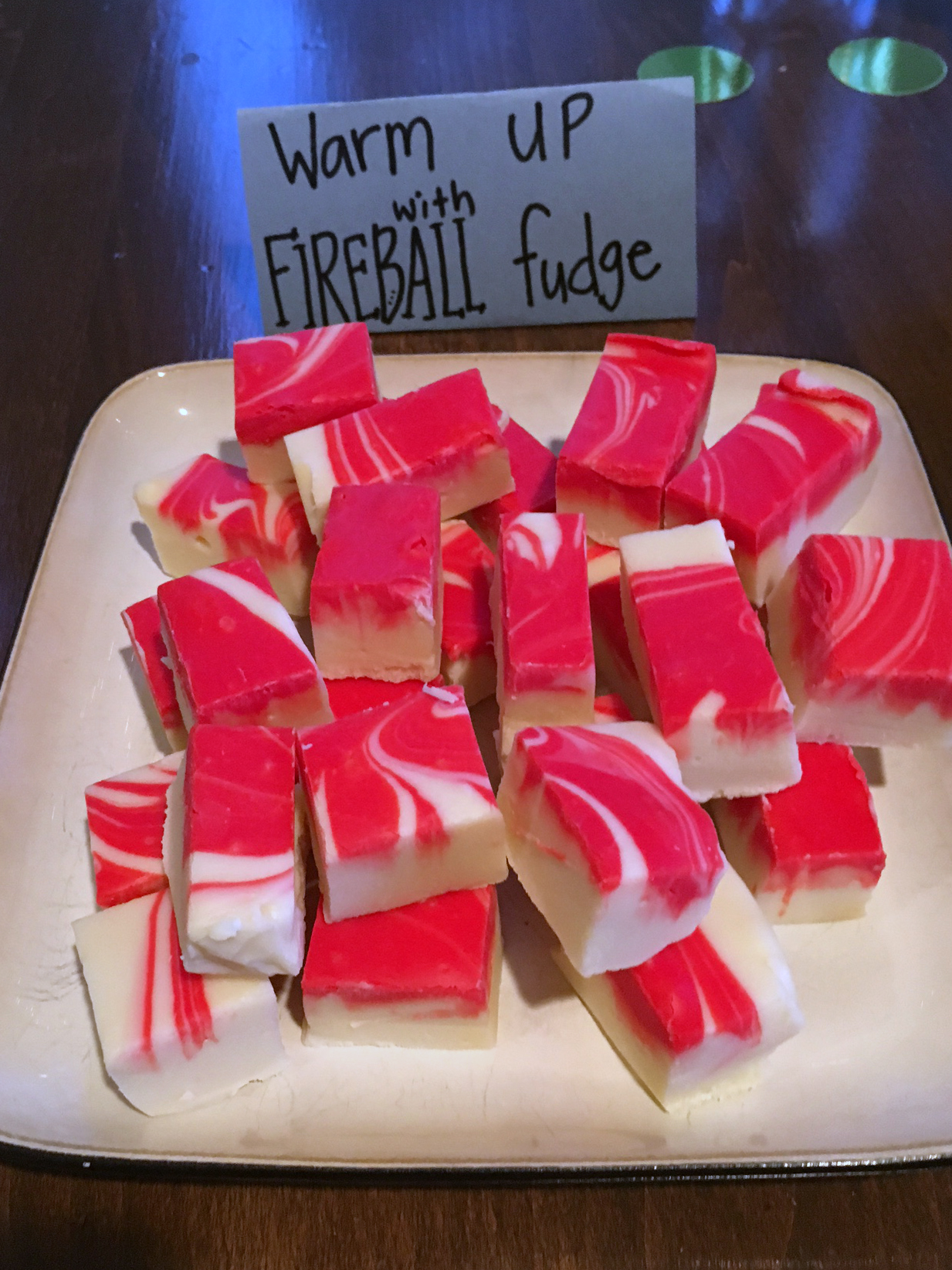 Fireball Whisky Fudge is creamy white chocolate treat for adults only.  Featuring a cinnamon-like bite from the whisky, this is a great addition to any holiday gathering.
Fireball Whisky Fudge
Serves 12 people
Ingredients:
2 11oz bags white chocolate baking chips
14oz can sweetened condensed milk
1/4 C butter (not margarine)
1/4 C Fireball Whisky
1 t vanilla extract
Red food coloring
Directions:
Line an 8×8 pan with foil or parchment paper.
Fill a small saucepan (or double boiler) about 1/3 full with water.  Turn in on high to boil then reduce to a simmer.
In a heat proof bowl (or the top of the double boiler), combine all ingredients except food coloring and set above simmering water.  Ingredients will melt, mix until smooth and combined.
Quickly scoop out 1/4 C of fudge into another bowl and tint red with food coloring.
Pour big bowl of fudge mixture into prepared pan.  Drizzle red fudge on top and gently drag a knife back and forth to swirl.  Don't do too much, pink fudge looks weird.
Refrigerate for 2 hours or more.  Cut into squares and serve.
Recipe modified from "Festive Fireball Fudge," countryrebel.com