Red Velvet Brownie Bombs with Peppermint Sprinkles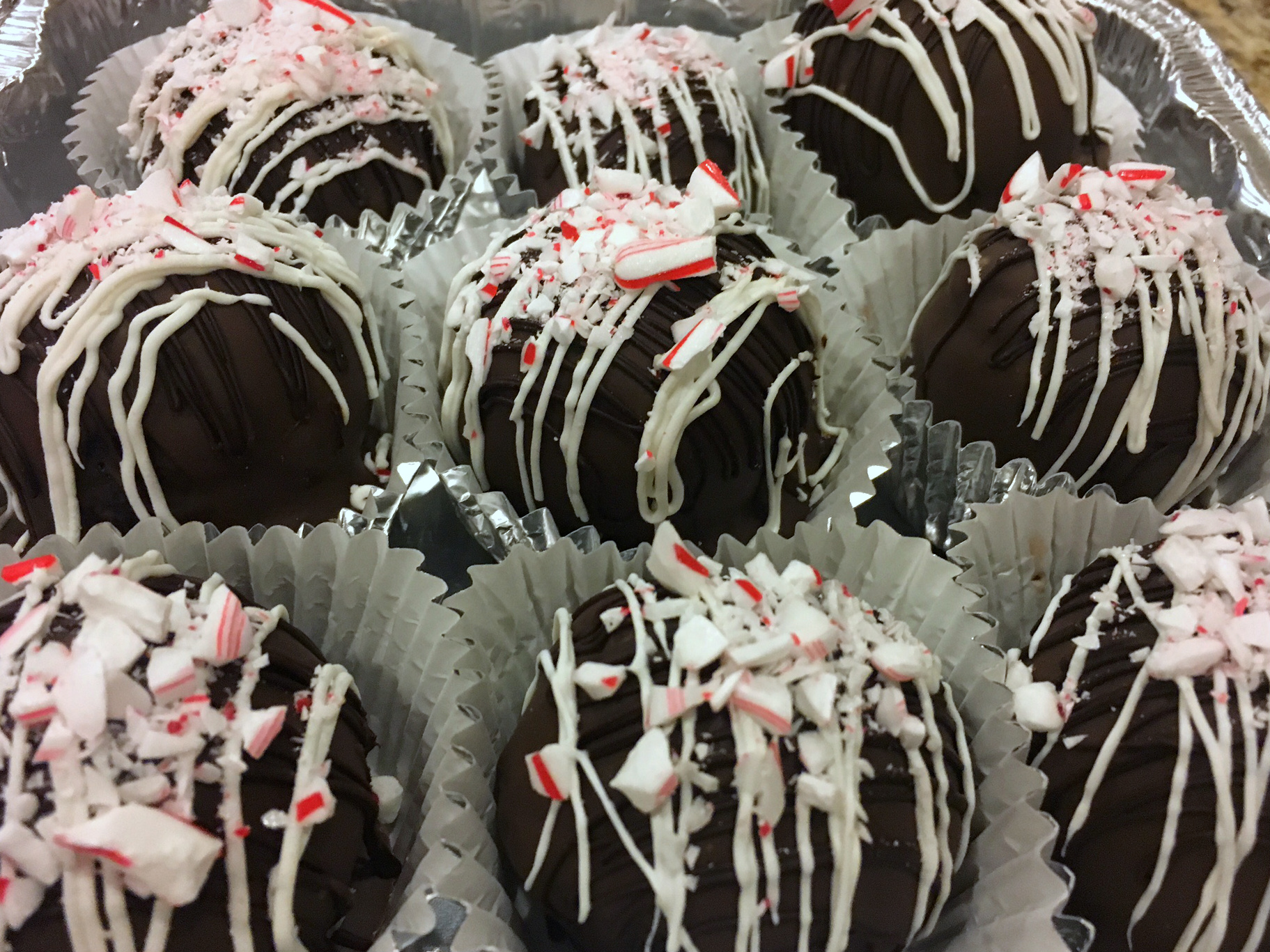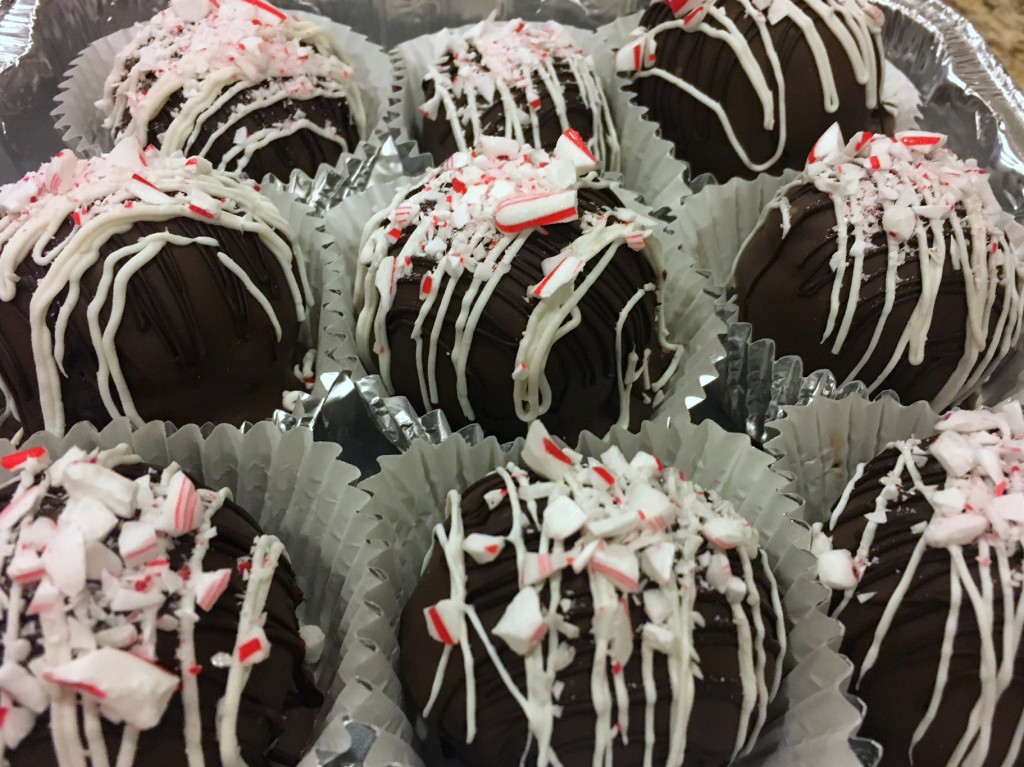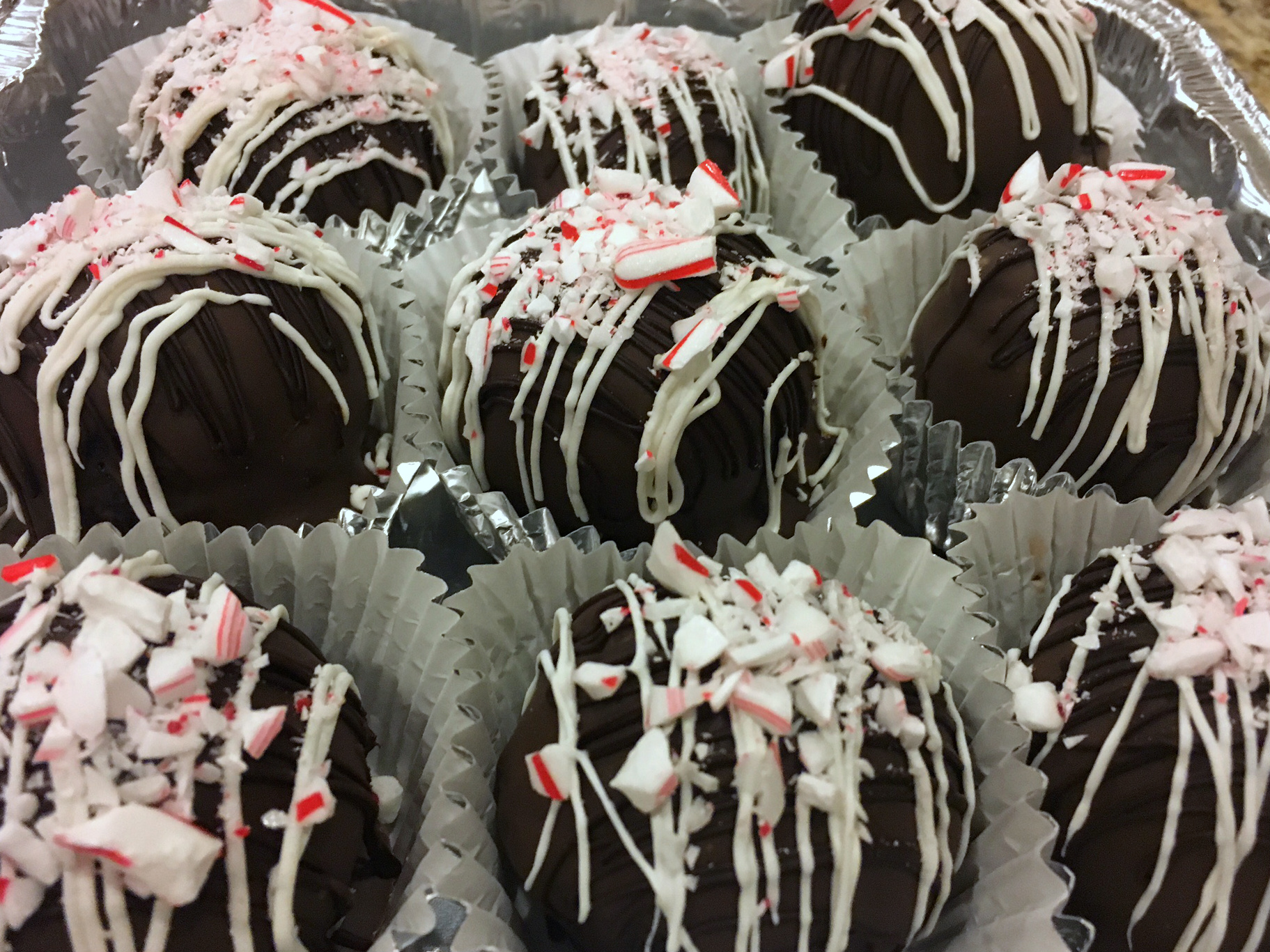 Brownie Bombs are an amazing truffle-like treat.  Stuffed with red velvet cake and crushed candy canes, these are going to a bake sale fundraiser at work.  This recipe is based on a cookbook called "Out of the Box Desserts" by Hayley Parker.  It's super fun and is a great holiday gift (hint hint).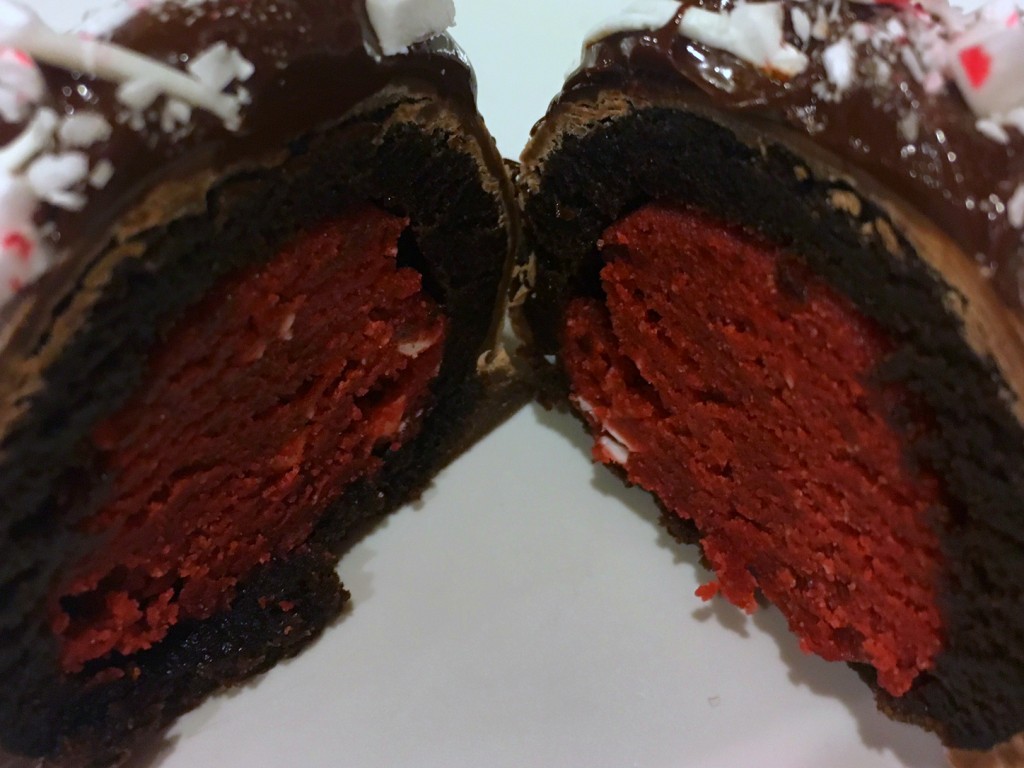 Red Velvet Brownie Bombs with Peppermint Sprinkles
Makes 18 3-inch truffles
Ingredients:
1 9×13 pan of boxed fudge brownie mix, baked according to instructions, completely cooled.  Trim off edges and cut into 18 squares
1 1/4 C red velvet cake mix
1/3 C flour
1/3 C sugar
1/3 C melted butter
1 t vanilla
1/2 t peppermint extract
2 T heavy cream
16 oz package chocolate almond bark coating
2 squares white chocolate
3/4 C crushed candy canes
Directions:
Make 9×13 pan of boxed fudge brownie mix ahead of time according to instructions.  Cool completely.  Trim off edges and cut into 18 squares.  Set aside.
Use a hand mixer to combine red velvet cake mix, flour, sugar, melted butter, vanilla, peppermint extract and heavy cream.  Add 1/2 C crushed candy canes.  Mixture will be a thick dough.
Scoop rounded tablespoons onto a cookie sheet.  Put in freezer for 30 minutes.
Remove red velvet from freezer.  Make sure you have very clean hands.  Take one square of brownie and carefully flatten between the palms of your hands, shiny side up.  Place a frozen red velvet ball in the middle and gently wrap the brownie around it.  The heat from your hands will help.  Don't worry if it's not perfectly covered.
After red velvet is wrapped in brownie, return to freezer for another 30 minutes.  Line a pan with wax paper.
Melt chocolate bark in a microwave safe bowl according to directions on package.  Use a fork to carefully dip frozen brownie ball.  Allow extra chocolate to run off and gently tap on side of bowl.  Set on wax paper.
When chocolate hardens, melt the remaining 2 squares of white chocolate bark.  Drizzle over brownie bombs and quickly sprinkle with remaining candy canes.  Keep refridgerated until serving.
Recipe modified from "Red Velvet Truffle Brownie Bombs," Out of the Box Desserts by Hayley Parker, page 187.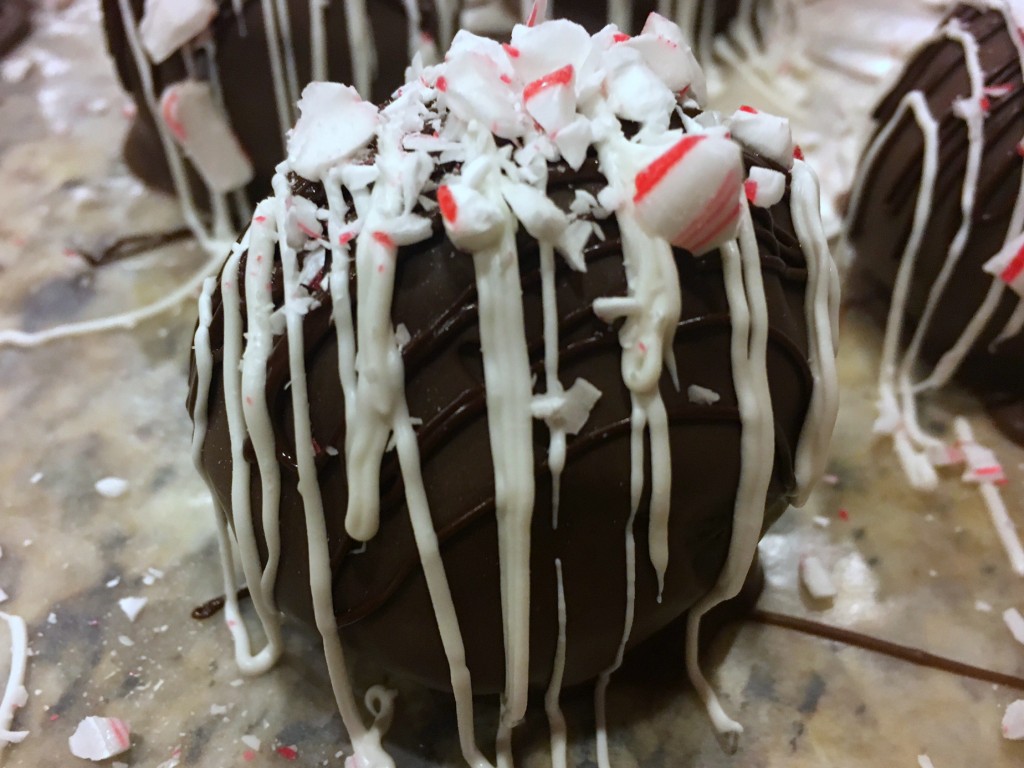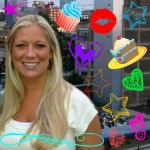 I'm a self-taught Betty Crocker. Food should be pretty, delicious and have sprinkles. Professionally I'm a clinical social worker. Follow me on Facebook and Pinterest- Sugar and Spice Baking Blog- for great recipes, amazing restaurants and culinary adventures.