DIY Three Musketeers Candy Bars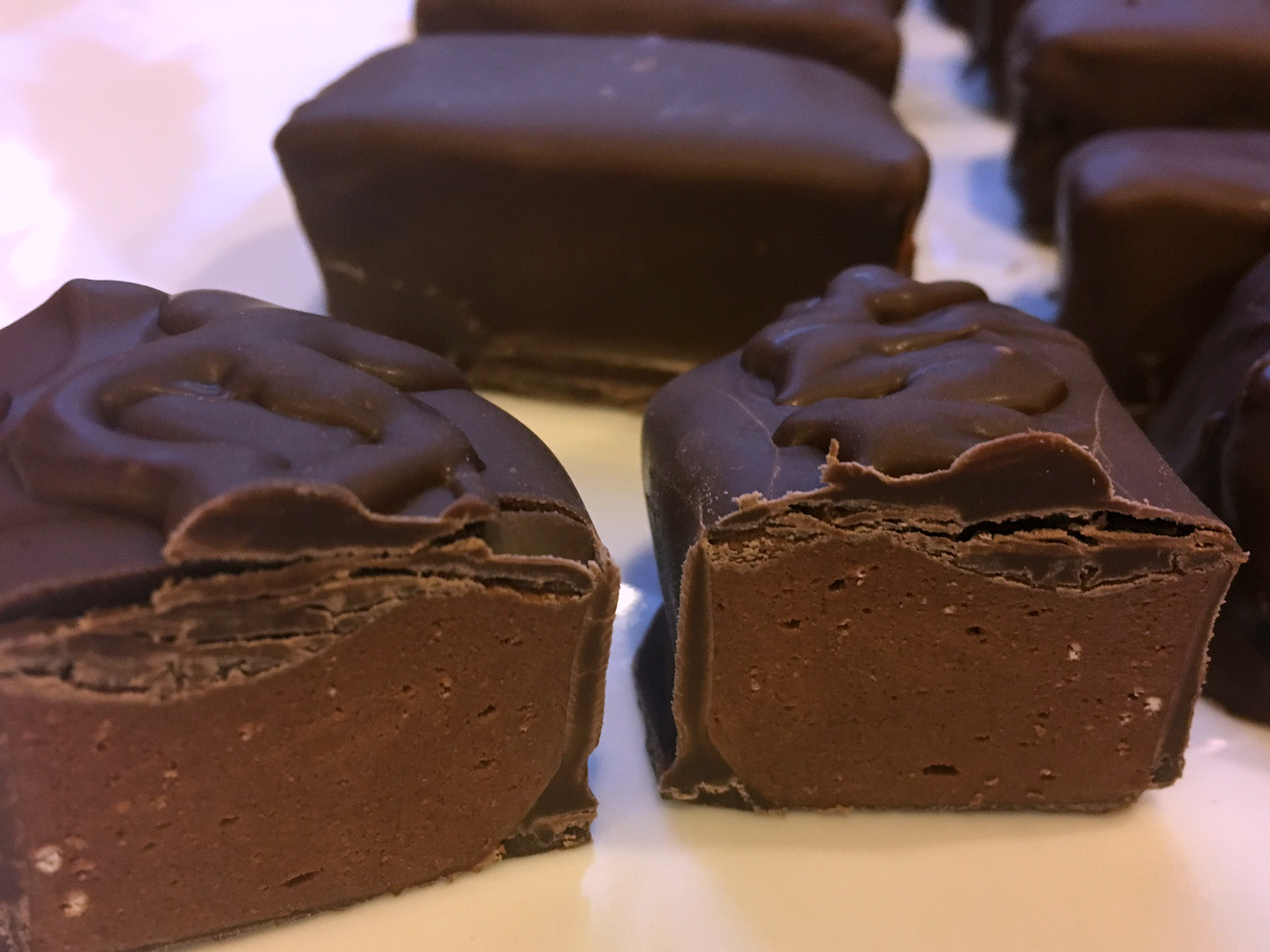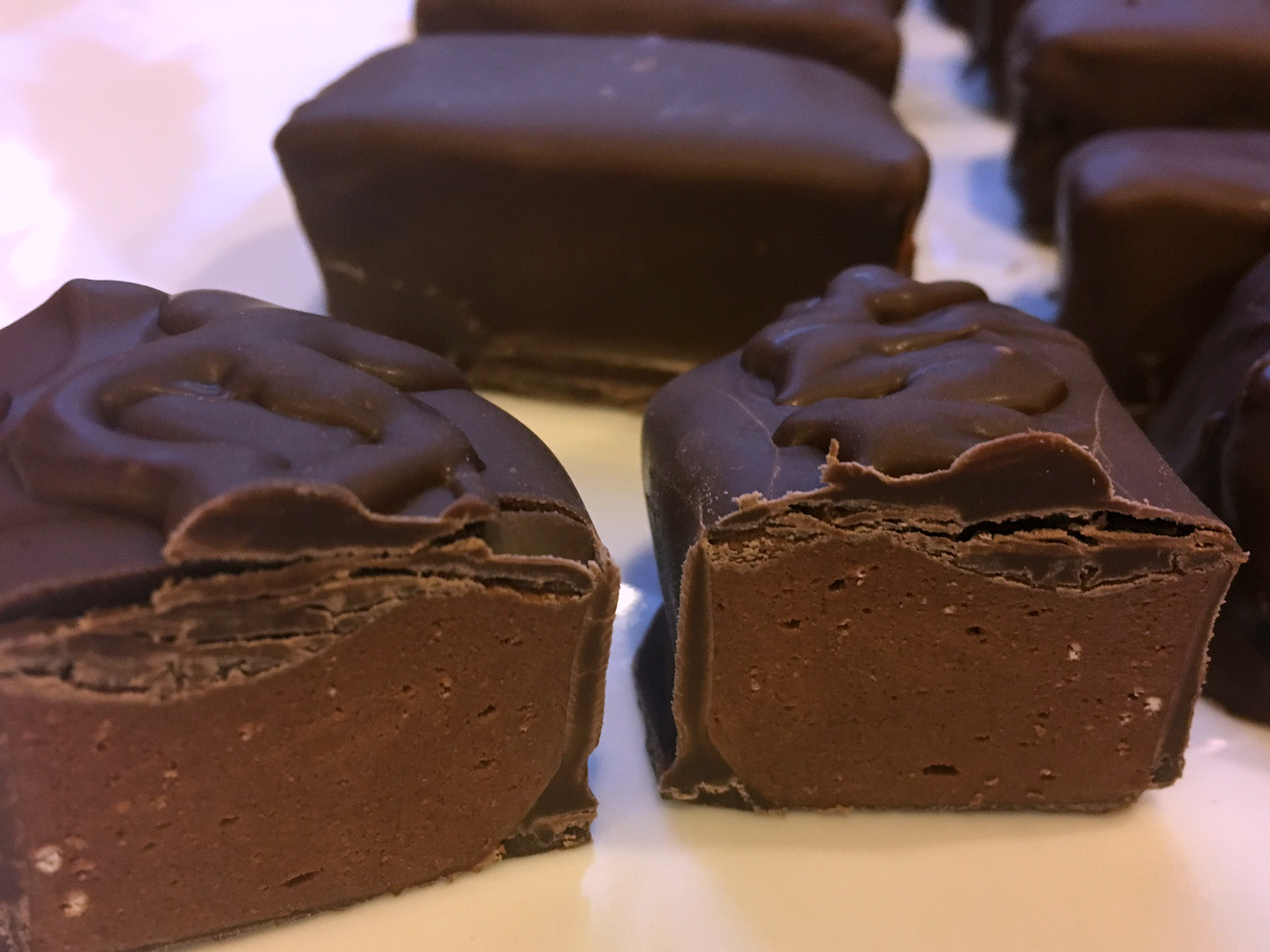 These little treats are so fun and easy!  You should make some for the cookie exchange or holiday bake sale.  With only 4 ingredients, people won't believe you made Three Musketeers Candy Bars yourself.
Want to get really fancy?  Pair them with a batch of DIY Butterfinger Candy Bars.
DIY 3 Musketeers Candy Bars
Makes about 15 "fun size" bars
Ingredients:
2 7oz containers marshmallow cream
2 C semi sweet chocolate chips
3/4 C Ovaltine OR 1/2 C instant dry milk powder + 2 T malt powder + 2 T cocoa powder
Directions:
Grease a 9×5 loaf pan with cooking spray.  Cut pieces of parchment paper to stick to the bottom and sides.
Melt 2 C chocolate chips carefully on the stove in a double boiler.
While chips are melting, use a large microwave safe bowl to melt the marshmallow cream in 30 second bursts.  I need about 90 seconds.
Measure Ovaltine and set aside OR blend other ingredients.  I didn't have Ovaltine but did have all the other things in my cupboards.  Yes I know, no one is surprised.
Add Ovaltine (or mixed ingredients) to melted marshmallow cream and mix.  When completely combined, add in melted chocolate chips.  The mixture will be very thick, if you can't stir, return it to the microwave for short 10 second bursts.
When evenly combined, pour into prepared pan.  Do your best to smooth it out.
Freeze for 1 hour.
Remove from freezer, you should be able to pull on the parchment paper to pop it out.  Cut into candy bar sized pieces.
Set out wax paper and use a small microwave safe bowl to melt half the chocolate baking bark.  Dip candy bar pieces into melted bark.  I used a fork, scrape off excess on bowl.
Set on wax paper to harden.  Trim extra chocolate from the edges.
If you want to be extra festive, cut small pieces of wax paper to wrap bars, secure with tape and make cute labels.
Keep in the refrigerator until ready to serve.
Recipe modified from "3-Ingredient 3 Musketeers," 1/10/16, by Sheri Silver