Pumpkin Cranberry Dark Chocolate Cookies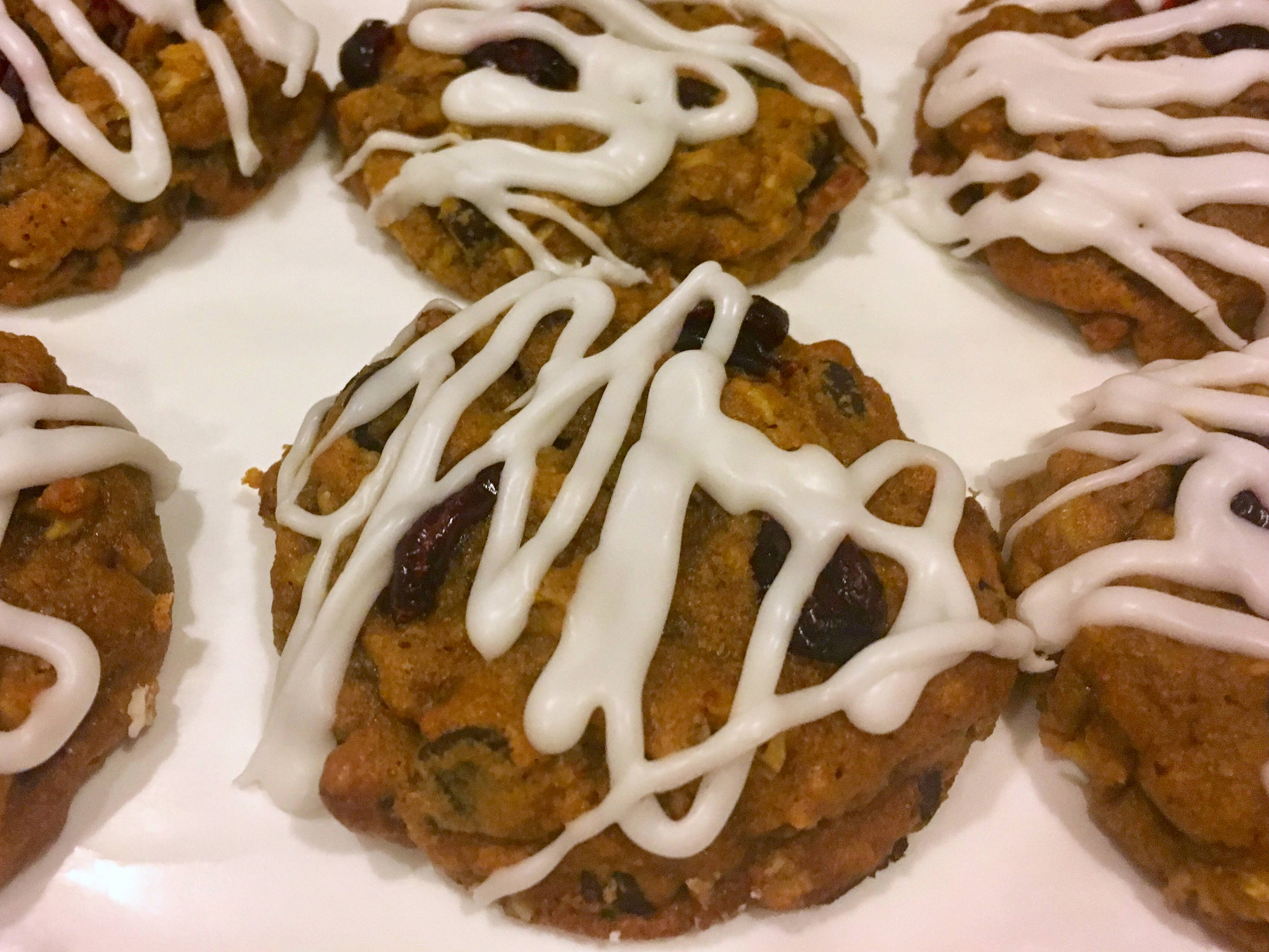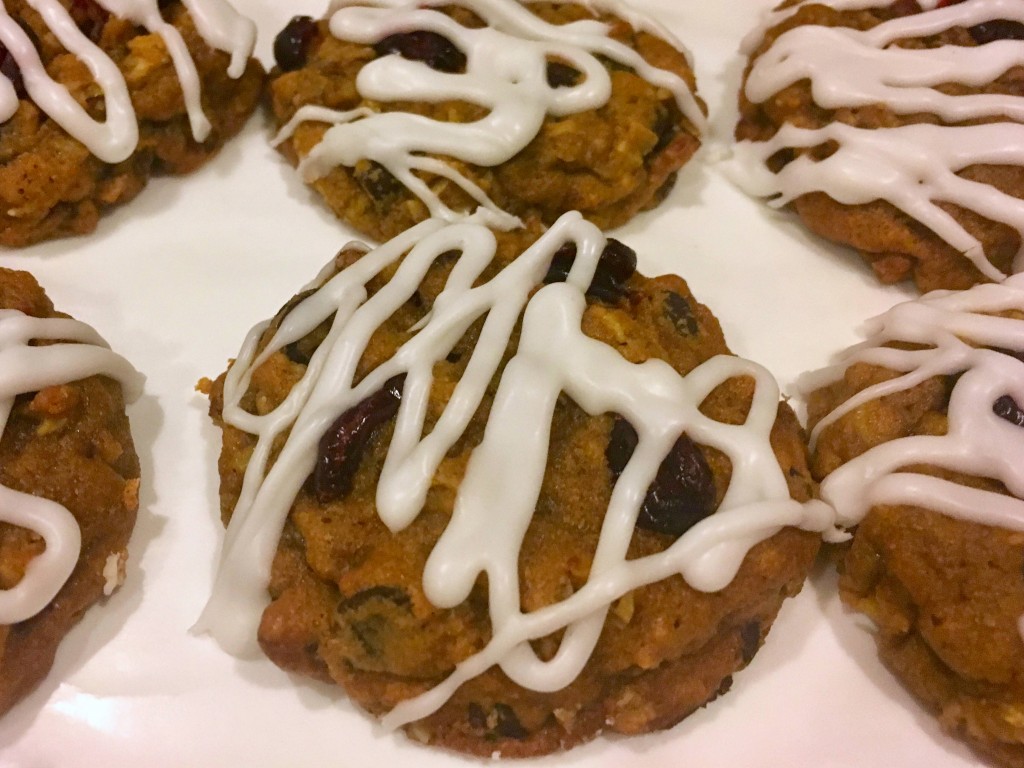 Although these sounds like an odd combination, Pumpkin Cranberry Dark Chocolate Cookies are a delicious and unique spin on treats served this time of year.  Be sure to use quality dark chocolate chips like Ghiradelli or Guittard to keep the flavors balanced.
Pumpkin Cranberry Dark Chocolate Cookies
Makes 36 cookies
Ingredients:
Pumpkin Cranberry Dark Chocolate Cookies
2 C flour
1 C old-fashioned oatmeal
1 t baking soda
1/2 t salt
2 t cinnamon
1/2 t allspice
1/2 t ginger
1/2 t nutmeg
1 C butter, softened
1 C packed dark brown sugar
1 C sugar
1 C pure canned pumpkin
1 egg
2 t vanilla extract
3/4 C toasted, chopped pecans
2/4 C dried cranberries
1 1/2 C dark chocolate chips
Vanilla Glaze
2 C powdered sugar
2 T milk
pinch salt
1/2 t clear vanilla extract
Directions:
Heat oven to 350.  Line rimmed baking pans with parchment paper.
Combine flour, oats, baking soda, cinnamon, allspice, nutmeg, ginger and salt in bowl.  Set aside.
Use a stand mixer to cream butter, brown sugar and sugar until light and fluffy.  Add egg, pumpkin and vanilla extract.
Add flour mixture.  Scrape sides if needed.  Add toasted pecans, cranberries and dark chocolate chips.
Drop 2 inch balls of dough on baking pan.  I used a large cookie scoop.
Bake 14-16 minutes until cookies are lightly browned.  Cool on sheets for a few minutes then transfer to wire rack.
When completely cool, use hand mixer to combine ingredients for vanilla glaze.  Put in plastic bag and snip the corner.  Drizzle on cookies.  Glaze will set in about 30 minutes.
Recipe modified from "Pumpkin Dark Chocolate Cranberry Cookies," mybakingaddiction.com, 9/29/16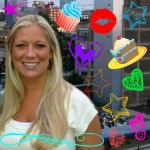 I'm a self-taught Betty Crocker. Food should be pretty, delicious and have sprinkles. Professionally I'm a clinical social worker. Follow me on Facebook and Pinterest- Sugar and Spice Baking Blog- for great recipes, amazing restaurants and culinary adventures.