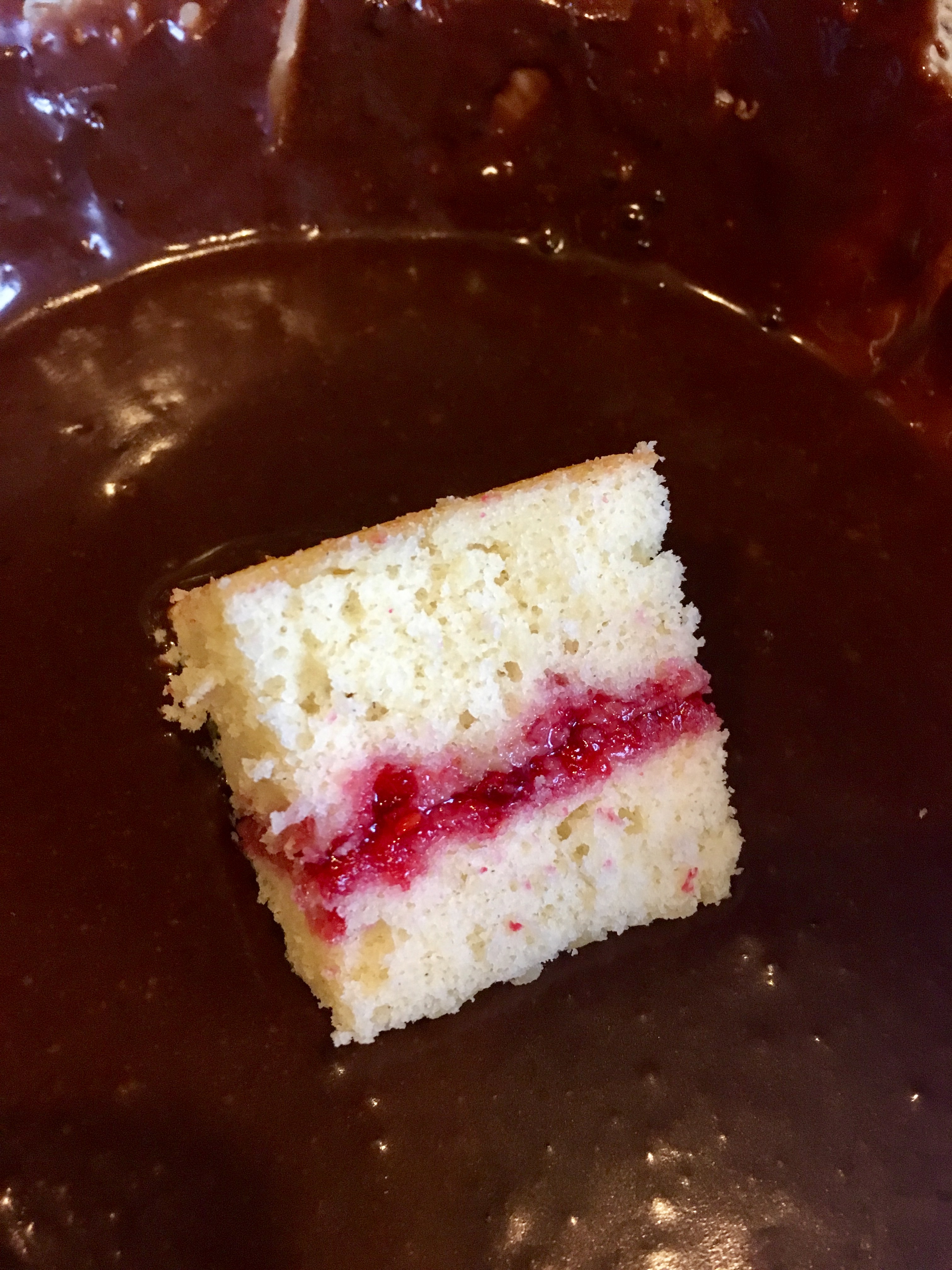 I share my office with an Aussie.  For years he's been talking about lamingtons, a popular treat in Australia and New Zealand.  He said he have lamington for his birthday and that some places even sell them as fundraiser items, i.e. "lamington drives."  Who knew?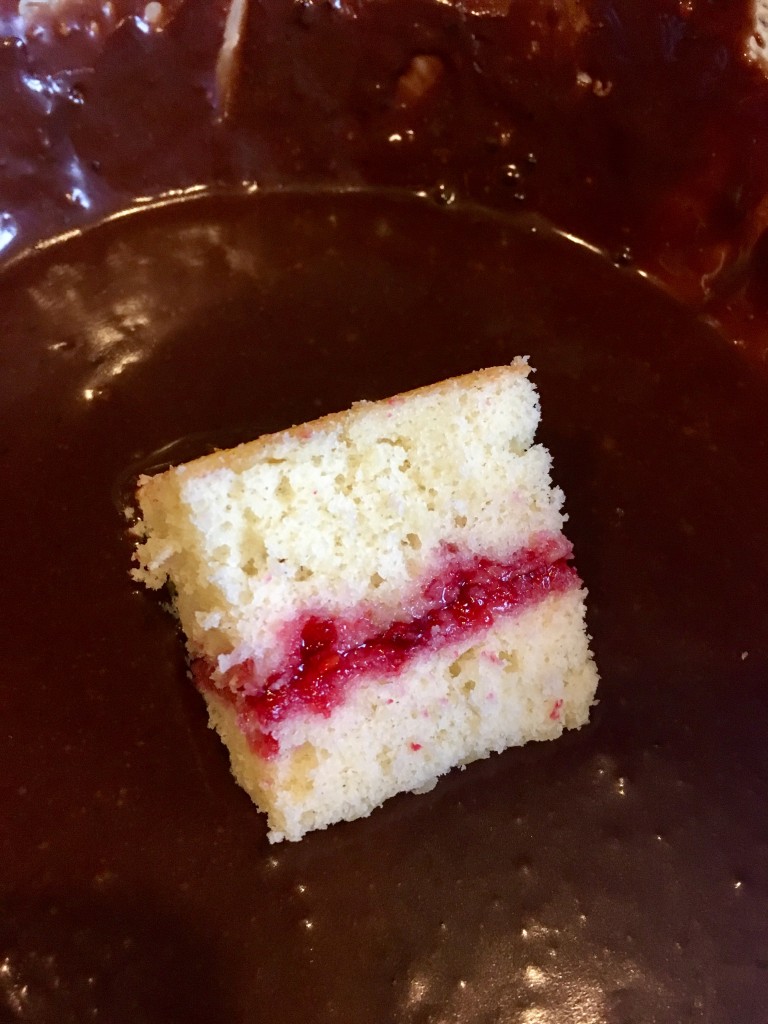 I went digging to learn more about lamingtons.  They have a few steps because lamingtons require sponge cake to be filled with jam, dipped in chocolate frosting and rolled in desiccated coconut.  Can't find desiccated coconut?  Don't worry, sweetened shredded works great.
Please note that I'm NOT from Australia and made these the best I could.  The good news is that my Aussie coworker approved and said they "tasted just like home."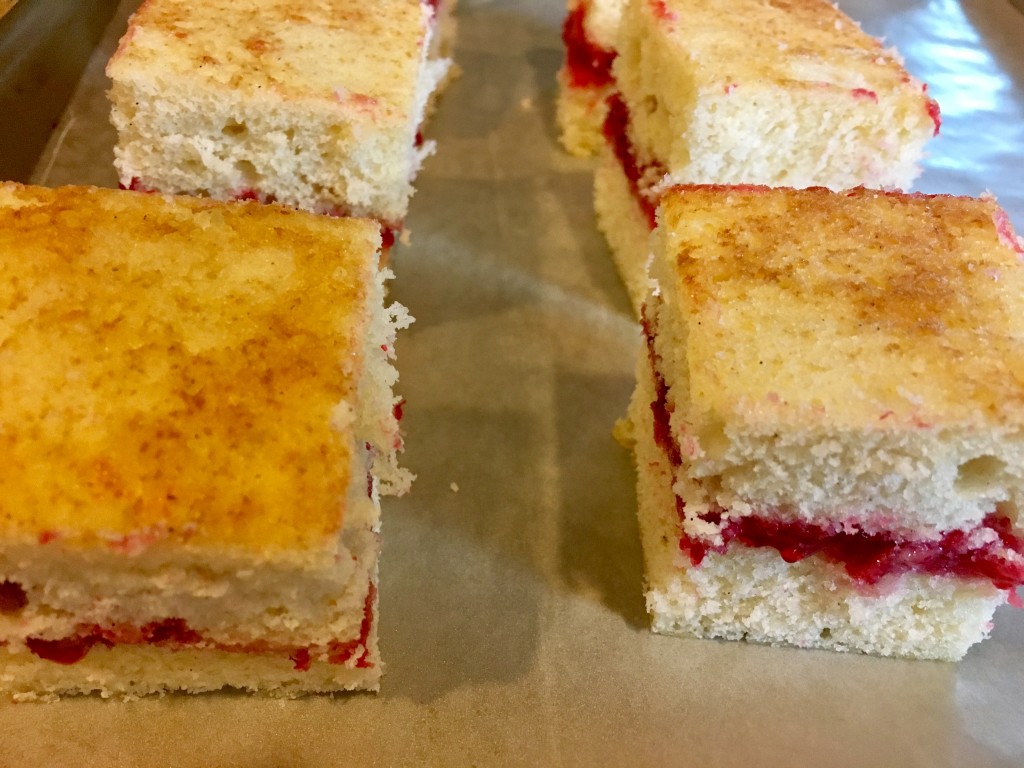 Australian Lamingtons
Makes 24 cakes
Ingredients:
Sponge Cake
3 C cake flour
2 t baking powder
1/4 t salt
1 C (2 sticks) butter, softened
1 1/2 C sugar
2 t vanilla extract
4 eggs
1 C whole milk
Your favorite jam for filling
Chocolate Dip Frosting
1 C whole milk
4 T butter
1 T vanilla extract
8 C powdered sugar
1 C cocoa powder
8 C desiccated coconut for rolling
Directions:
Start by making sponge cake.  Heat oven to 325 and butter 2 9×13 baking pans.  Line the bottoms with parchment paper.  Dust with flour and tap off excess.  Set aside.
Use a stand mixer to combine butter and sugar for at least 3 minutes on medium speed.  You need to let this go for all 3 minutes, it impacts the texture.
When light and fluffy, add vanilla, eggs, salt and baking powder.  When fully combined add half the flour and half the milk.  Mix on low until just incorporated.  Add remaining ingredients.
Split between two pans and bake until a toothpick comes out clean, approximately 30 minutes.  Allow cakes to cool for 10 minutes in pans and turn out on to wire rack.  Cool completely.  You can leave cake out overnight.
When you're ready to make lamingtons, spread the jam onto one cake and later the other on top.  Trim the edges and slide in to 2 inch square cubes.  Don't cut these too large or it won't work.  If the cakes aren't sticking together try refrigerating for a bit.
To make the chocolate dip icing, put the butter and milk in a saucepan.  Heat until butter is melted.  Add vanilla and cocoa powder.  Add powdered sugar.  Stir until thick and transfer to a medium sized microwave safe bowl.  If the frosting thickens too much, add a little more milk or microwave in 15 second bursts.
Before you start dipping, prepare a cookie sheet with wax paper and set a tray with some of the desiccated coconut on the side.  Chocolate dip icing can get a bit messy.
Dip a cake square in the chocolate icing.  Use two forks to turn it and tap off excess icing.  Set in the desiccated coconut and sprinkle some on top and press onto sides.  Transfer to wax paper.  Continue until all cakes are dipped.
Chocolate dip icing will set in about 15 minutes.  Serve to your Australian friend while playing loud clichéd music like Land Down Under by Men at Work.
Recipe modified from "Lamingtons," marthastewart.com, April 2002