Two Bite Butterfinger Cookies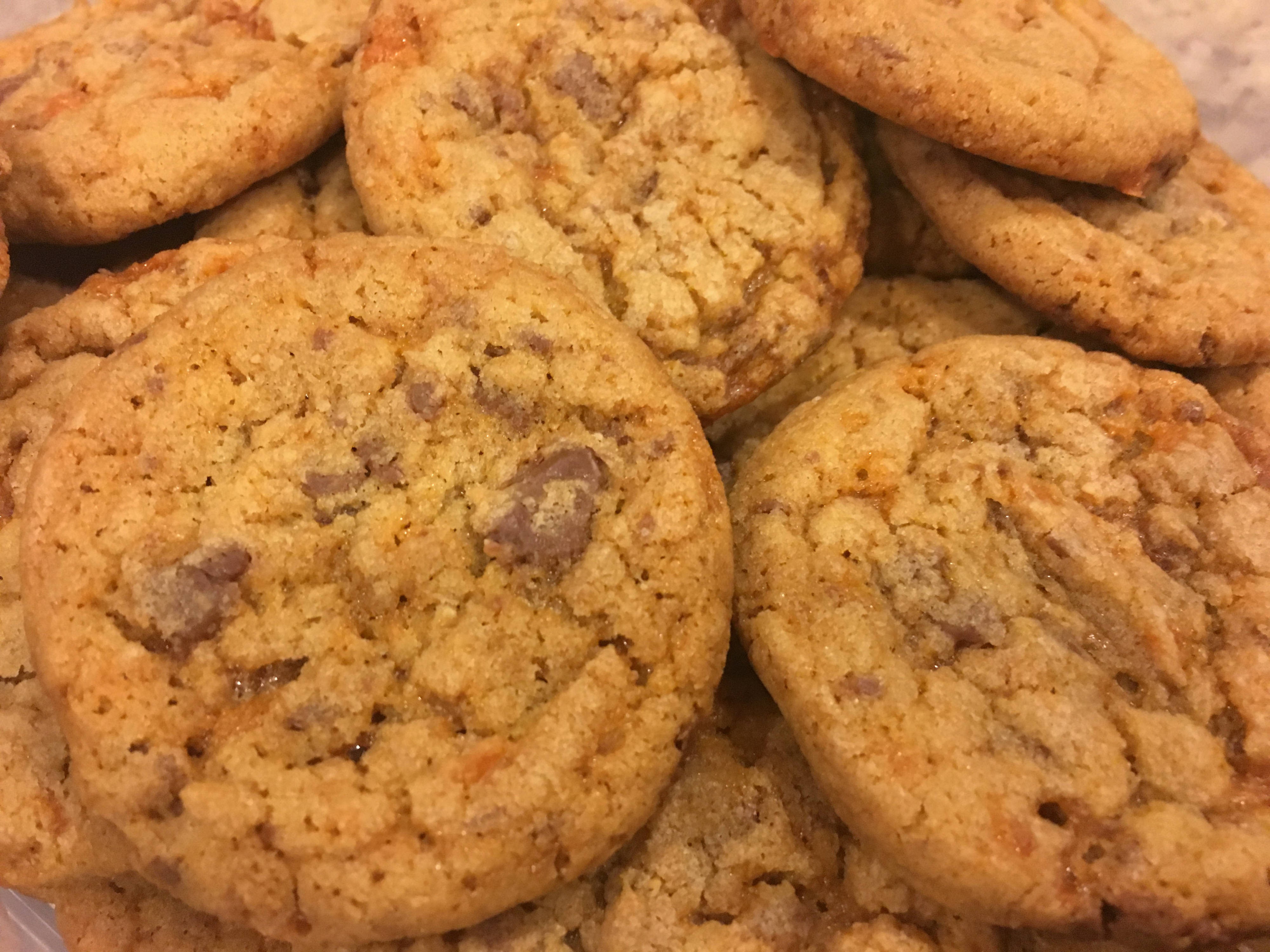 It was Sunday night and I'd been out of town all weekend.  I forgot I was hosting a meeting on Monday and was supposed to bring treats.  I refuse to buy baked goods at the grocery store (unless it's Oreo or Girl Scout Cookies) and needed a cookie option FAST.
Enter Two Bite Butterfinger Cookies.  These little guys are quick, easy and people LOVE them.  Just keep a package of Butterfinger Baking Bits in your cupboard and you're good to go at a moment's notice.
(You are also now prepared for an emergency Butterfinger binge on a Friday night and eat the whole bag watching Murder She Wrote reruns.  No?  No one else does this?  Lame.)
Two Bite Butterfinger Cookies
Makes 50 small cookies
Ingredients:
1 3/4 C flour
1 t baking soda
1/4 t salt
3/4 C brown sugar
1/2 C (1 stick) butter, softened
1 egg
3/4 t butterscotch extract (can substitute vanilla)
10oz package Butterfinger Baking Bits candy pieces (can substitute 5 regular Butterfinger Candy Bars chopped)
Directions:
Heat oven to 375.  Line baking sheets with parchment paper.
Use a stand mixer to combine butter and sugar.  Add egg.  Add salt and baking soda.  Add butterscotch (or vanilla) extract.  Make sure mixture is creamy and evenly distributed.
Add in flour.  Mix gently until combined.  It will be thick.
Dump in Butterfinger Baking Bits.  Mix, you may have to do this with very clean hands.
Scoop small, rounded balls of dough (maximum 1 inch across) and drop onto cookie sheet.  Space evenly, these will spread.  A teaspoon sized cookie scoop works well.
Bake for 10 minutes total, 5 minutes on lower rack and 5 minutes on upper.  Cookies will be golden brown.  Cool slightly in pan then transfer to rack.
Watch them disappear at the meeting and don't tell anyone how quick and easy these are to make at home.
Recipe modified from "Chewy Butterfinger Cookies," sallysbakingaddiction.com, 1/23/12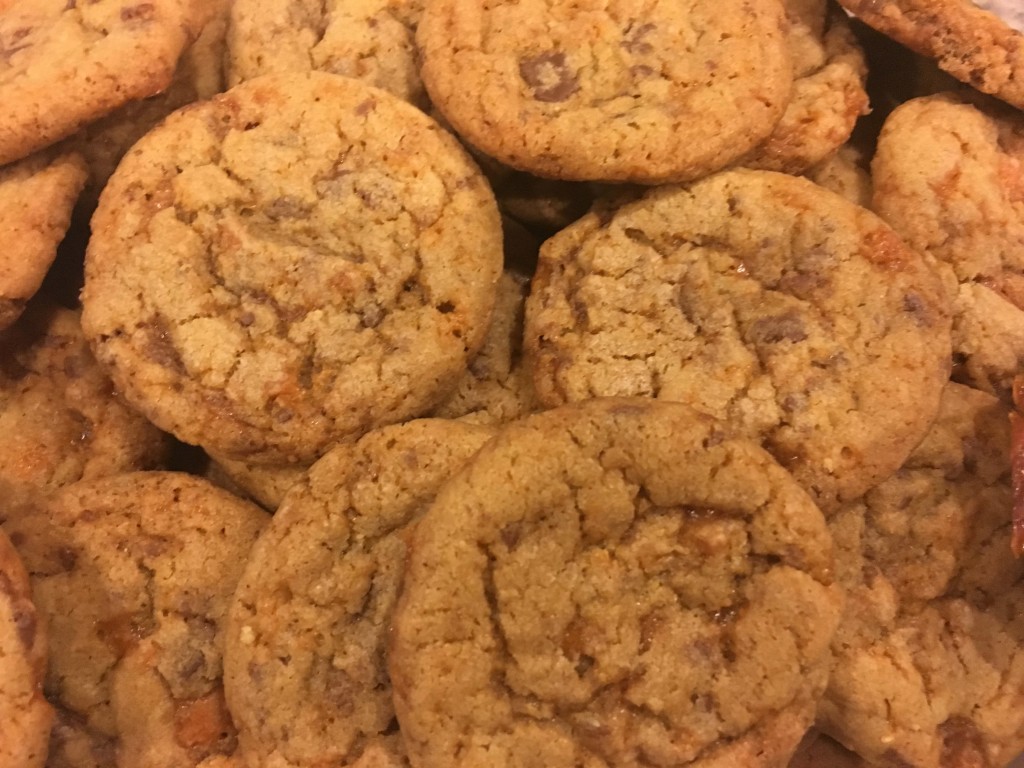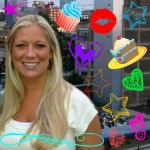 I'm a self-taught Betty Crocker. Food should be pretty, delicious and have sprinkles. Professionally I'm a clinical social worker. Follow me on Facebook and Pinterest- Sugar and Spice Baking Blog- for great recipes, amazing restaurants and culinary adventures.