Pumpkin Cream Cheese Muffins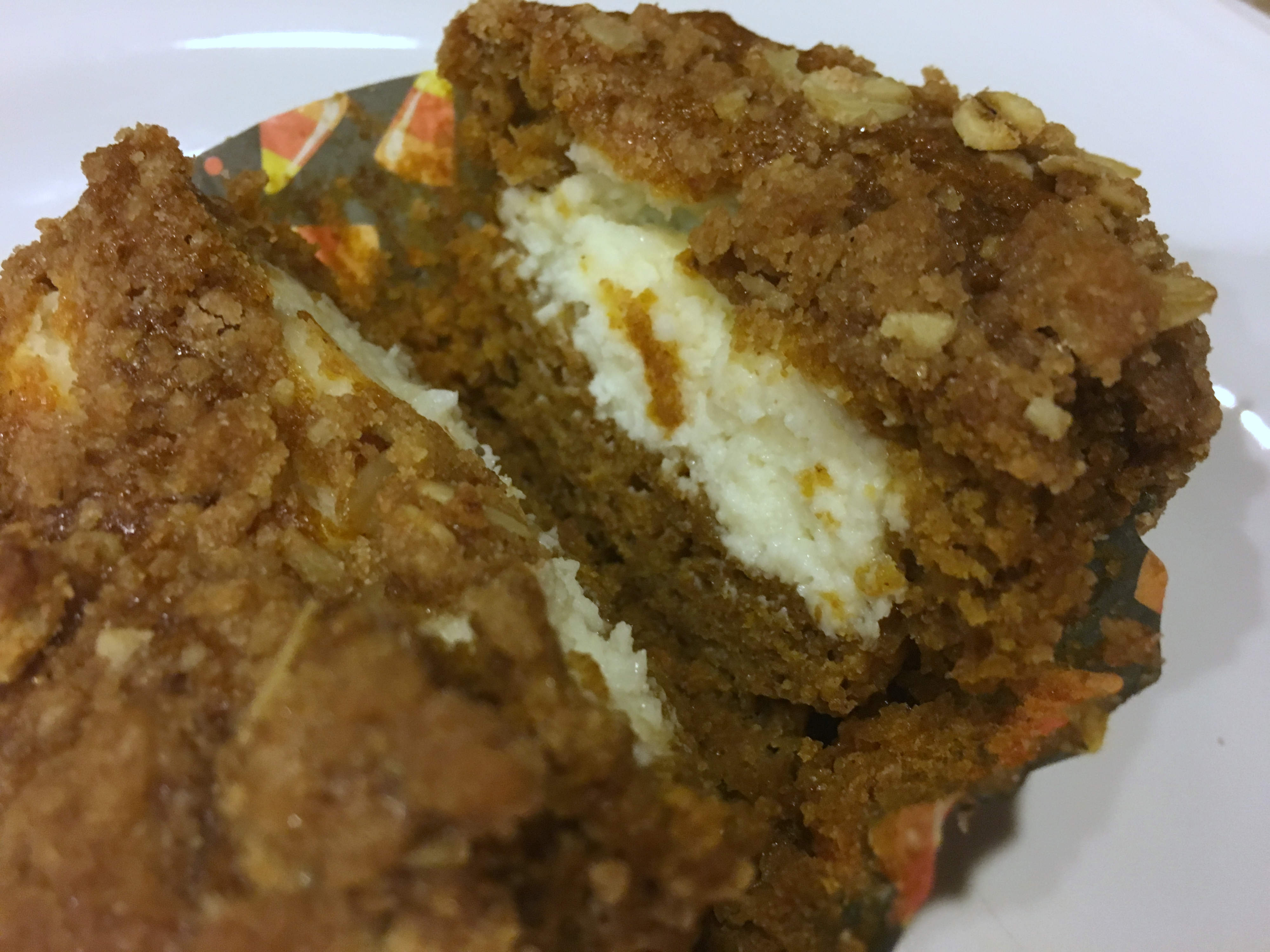 I'm in love with King Arthur Flour's "Bake-A-Long" recipe series.  Every month they send out a free new recipe with detailed instructions.  It's like having a cooking class at your house!
This month's recipe is a delicious pumpkin spice muffin with a brown sugar crumble topping and cream cheese filling in every bite.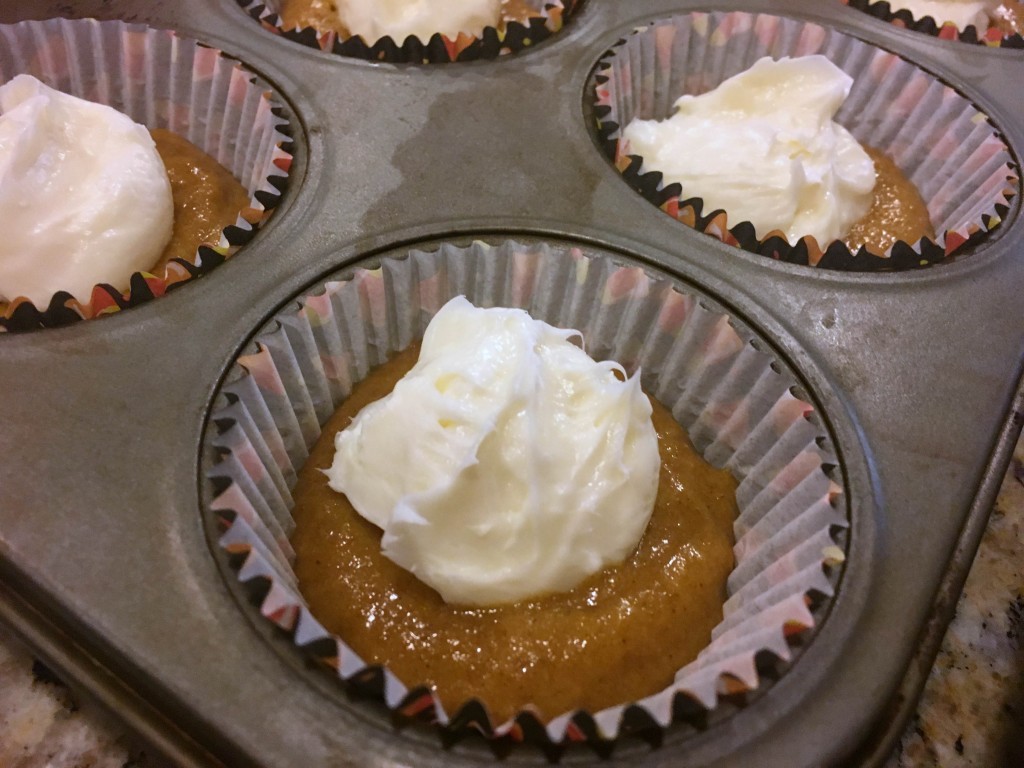 A note about 2 specialized ingredients used in this recipe.  1) Boiled cider syrup.  It can be hard to find.  You can order it online or make your own at home.  It's easy but takes a few hours.  Another option is to use honey.  2)  Fiori di Sicilia.  This is also tricky to find and tastes like oranges and lemons and sugar cookies.  It's so good I bought a huge bottle online and put it all sorts of stuff.  If you don't want to do that you can substitute vanilla instead.  I promise the muffins will still be delicious!
Pumpkin Cream Cheese Muffins
Makes 30 muffins
Ingredients:
Brown Sugar Crumble Topping
1 C whole wheat flour
1/2 C dark brown sugar
1/2 C old fashioned rolled oats
1/4 t salt
1/2 C (1 stick) butter, softened slightly
Cream Cheese Filling
2 8 oz packages cream cheese, softened
1/2 C sugar
A few drops Fiori di Sicilia OR 1 t vanilla extract
Pumpkin Spice Muffins
2 C quality pumpkin puree (most of the large sized can)
4 eggs
1 C brown sugar
1/3 C vegetable oil
1/2 C boiled cider syrup OR honey
3/4 t salt
2 t cinnamon
1/2 t ground cloves
1/2 t ginger
2 t baking powder
1 t baking soda
2/3 C whole milk
3 C whole wheat flour
Directions:
Heat oven to 400.  Line standard size muffin pan with liners.
To make brown sugar crumble topping, combine flour, sugar, oats and salt.  Cut butter into small pieces and work into dry ingredients using a pastry cutter, a fork or very clean hands.  You want the mixture to resemble coarse crumbs.  Set aside.
To make the filling, combine cream cheese, sugar and Fiori di Sicilia (or vanilla) with hand mixer until evenly combined.  Set aside.
To make pumpkin spice muffins, mix together pumpkin, eggs, brown sugar, oil, boiled cider syrup (or honey), salt, cinnamon, cloves, ginger, baking powder, baking soda and whole milk.  Combine evenly.  Add in flour and mix again.
To assemble muffins, use a cookie scoop or measuring tablespoon.  You want to carefully control the amount of batter or these overflow.
Drop a scant 2 T of pumpkin muffin into each muffin cup.  Make sure it covers the bottom.
Drop a rounded 1 T of cream cheese filling on top of the batter.
Add another scant 2 T of batter pouring it over the cream cheese filling.  The cups should be 3/4 full.  You will have enough ingredients for 30 cupcakes.
Sprinkle brown sugar crumble topping evenly over muffins.
Bake for 20 mins total, 10 mins on the lower rack and 10 mins on the upper.  Muffins will be golden brown and a toothpick will come out clean if you stick it in the side.
Cool slightly and remove from pans.  If you aren't eating these right away, be sure to refrigerate after they cool.
Recipe modified from "Inside Out Pumpkin Muffins," kingarthurflour.com, 8/22/13