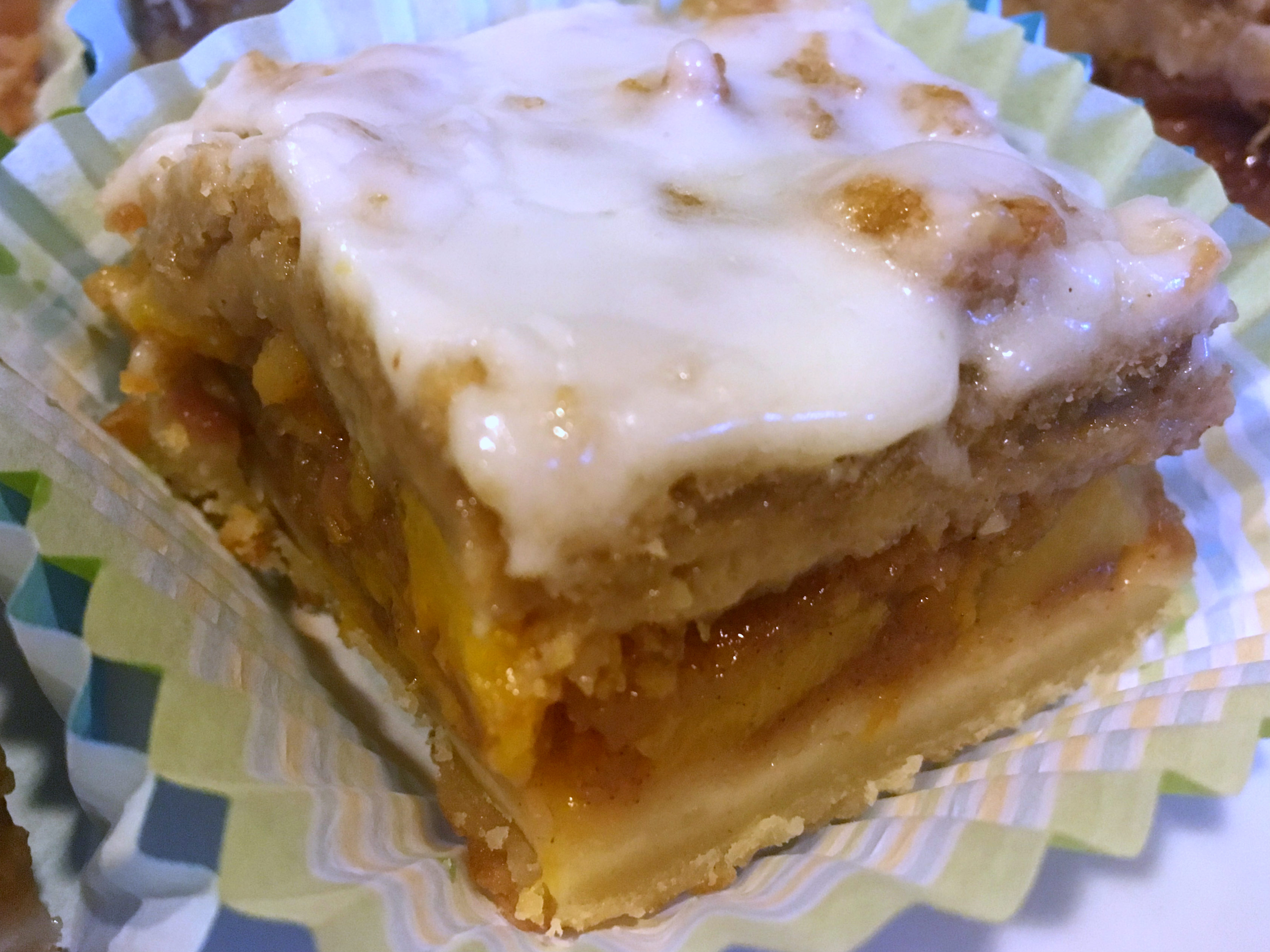 Peach Crumble Bars are a perfect way to bid goodbye to summer.  With shortbread crust, brown sugar peach filling, crumbly streusel topping and almond glaze, these tasty treats guarantee you will have more than one.  PS.  I think this would work with pears too…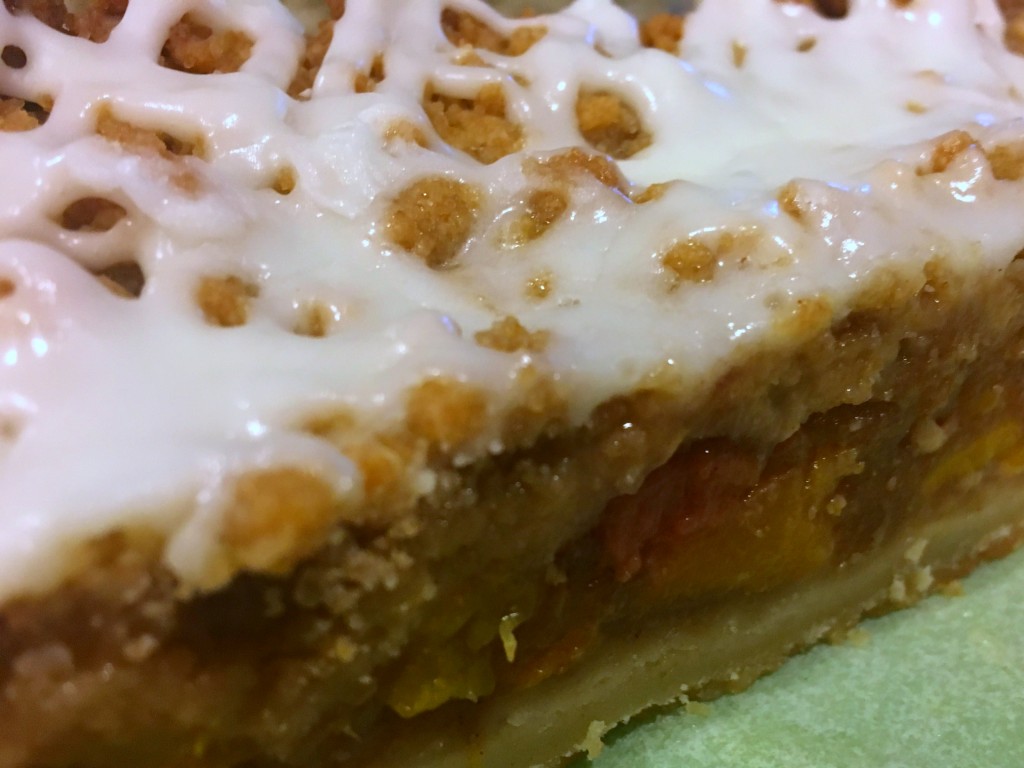 Peach Crumble Bars
Makes 16 bars
Ingredients:
Crust
1 C flour
1/2 C powdered sugar
1/2 t salt
1/2 C (1 stick) butter
Peach Filling
2 1/2 C ripe peaches peeled and cubed (about 4 large peaches)
1/2 C brown sugar
1/4 C cornstarch
1 t cinnamon
Streusel Topping
1 C flour
1/2 C brown sugar
6 T butter
Almond Glaze
2 C powdered sugar
1 t vanilla extract
1/2 t almond extract
1/4 C whole milk
Pinch salt
Directions:
Line an 8×8 pan with parchment paper.  Heat oven to 350.
Peel and cube peaches.  Set aside.
To make crust, mix powdered sugar, flour and salt.  Melt butter and add.  Stir into a soft dough.  Use clean hands to press evenly into baking pan.
Bake until lightly browned, 12-15 minutes.  Allow to cool 15 minutes before adding peach filling.
To make peach filling, drain off excess liquid from previously cubed peaches.  Add brown sugar, corn starch and cinnamon.  Spoon over crust.
To make streusel, combine flour and brown sugar.  Melt butter and mix until crumbly.  Spoon over peach filling.
Bake in oven for 45-50 minutes until streusel is golden and peaches are bubbling.  Cool completely before glazing.  (If you rush it will end up melted like mine…  I'll be more patient next time.)
To make almond glaze, use a hand mixer to combine powdered sugar with vanilla extract, almond extract, salt and whole milk.  If glaze is too thick, add milk by 1 teaspoon increments until desired consistency.  Scoop into plastic bag and snip the corner.  Drizzle in a zigzag pattern over bars.
Slice and serve.  Say farewell to summer!
Recipe modified from "Peach Crumb Bars," mybakingaddiction.com, 8/29/16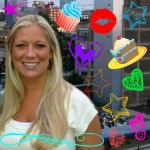 I'm a self-taught Betty Crocker. Food should be pretty, delicious and have sprinkles. Professionally I'm a clinical social worker. Follow me on Facebook and Pinterest- Sugar and Spice Baking Blog- for great recipes, amazing restaurants and culinary adventures.