Nutella Marshmallow Squares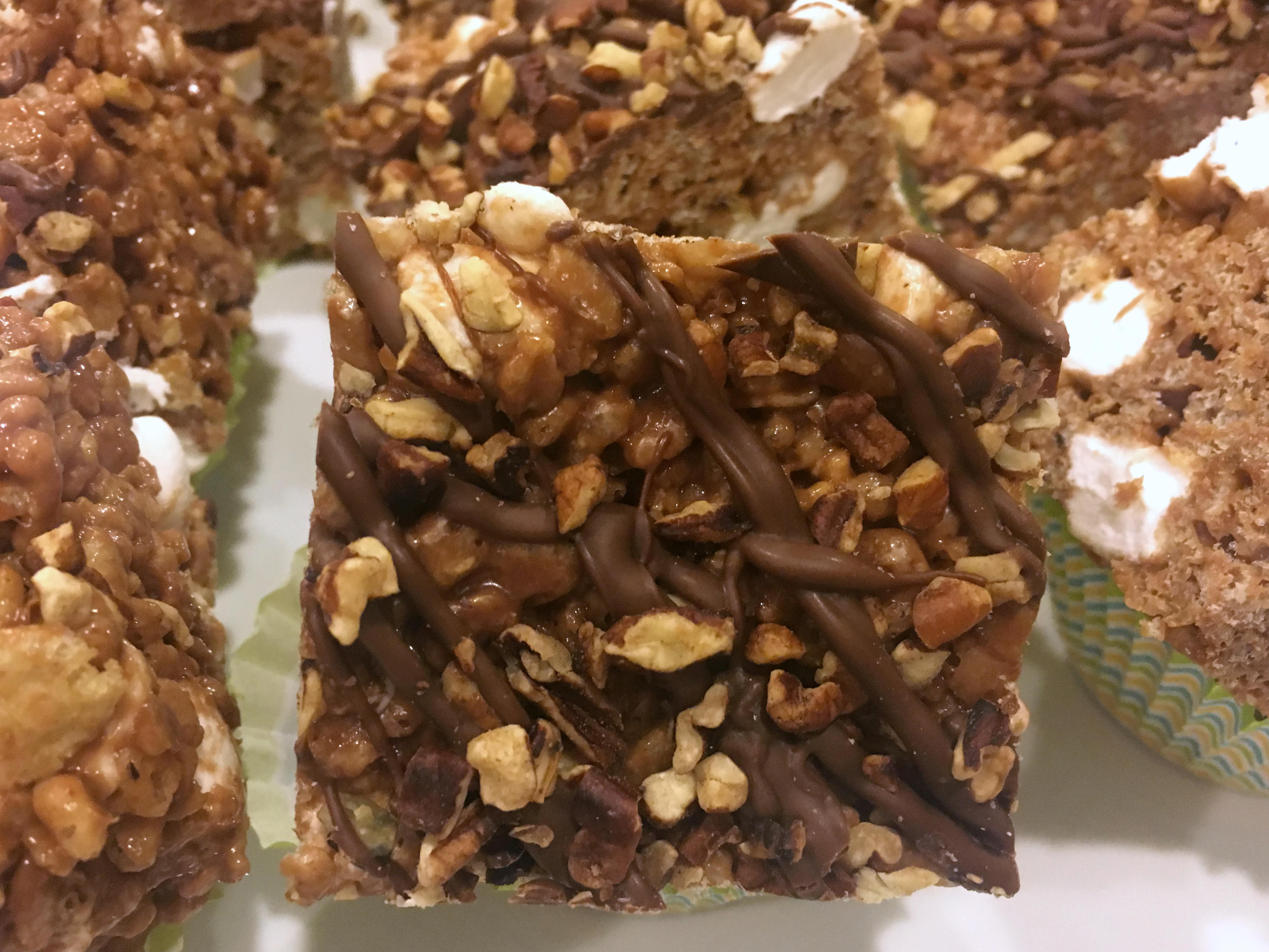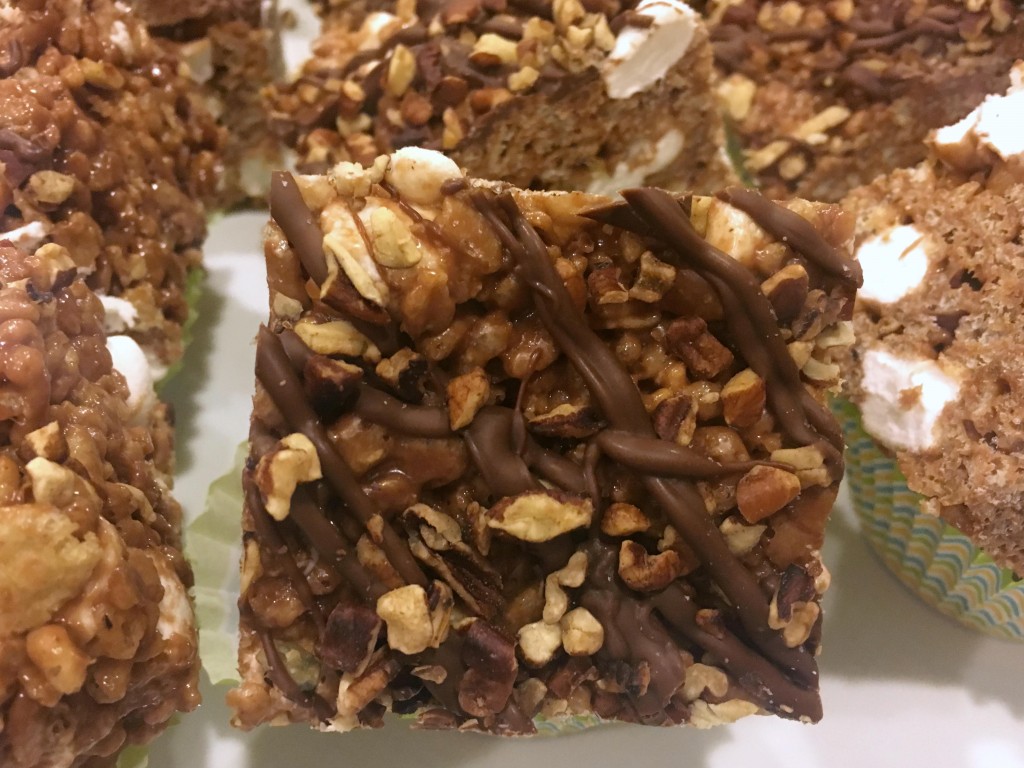 Nutella Marshmallow Squares combine the best of two worlds to make crunchy, squishy, chocolatey fun.  They come together in 15 minutes and are sturdy enough to survive a school lunch box.
Nutella Marshmallow Squares
Makes 24 bars
Ingredients:
1 stick butter
2 16 oz bags of miniature marshmallows
pinch salt
2/3 C Nutella
8 crispy rice cereal
1 C pecans finely chopped
1/2 C milk chocolate chips
Directions:
Coat a 9×13 pan with non stick cooking spray.
Combine 1 bag of miniature marshmallows with stick of butter in microwave safe bowl.  Microwave in 30 second bursts until melted.  Stir until combined and smooth.  Add pinch salt.
Add Nutella and stir.  This may thicken the mixture, you can return to the microwave briefly to help melt the chocolate.
Add crispy rice cereal and 3/4 C pecans.  Mixture will be thick.  You may have to use very clean, buttered hands.  When mostly mixed, add half the second bag of miniature marshmallows until evenly distributed.
Dump into prepared pan.  Use wax paper to press into place.  Melt 1/2 C milk chocolate chips in microwave safe bowl and drizzle on top.  Sprinkle remaining 1/4 C pecans.
Set aside to cool.  Cut into squares and serve.
Modified from "Nutella Rice Krispie Treats," thepioneerwoman.com, 10/03/12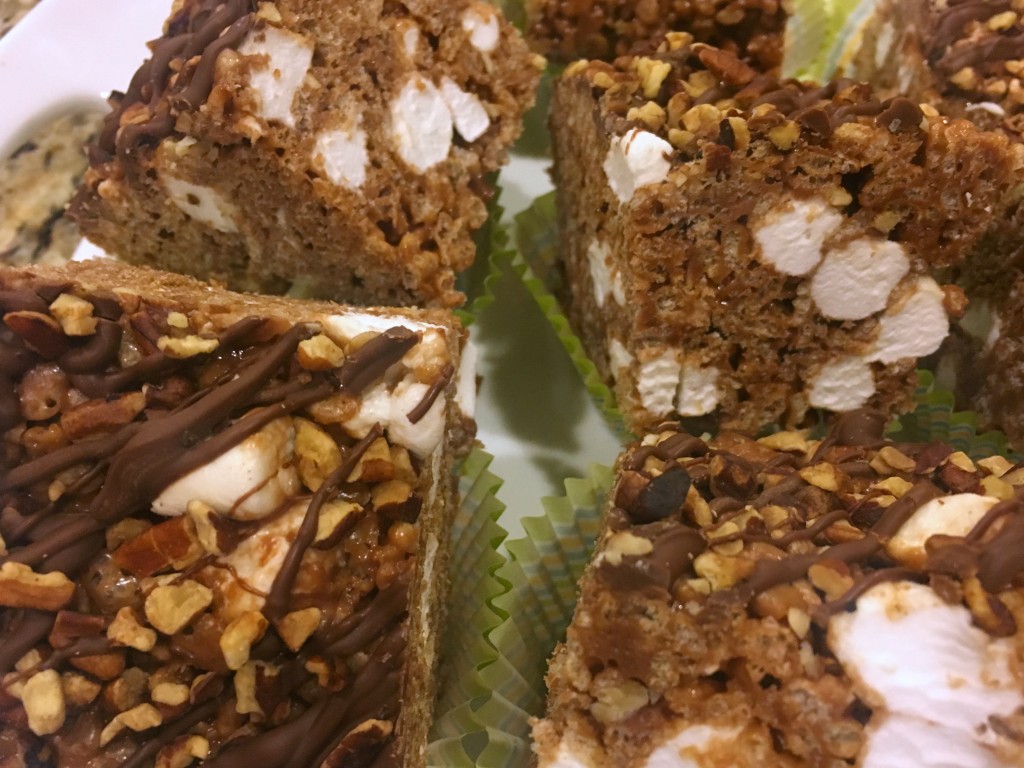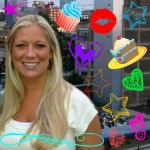 I'm a self-taught Betty Crocker. Food should be pretty, delicious and have sprinkles. Professionally I'm a clinical social worker. Follow me on Facebook and Pinterest- Sugar and Spice Baking Blog- for great recipes, amazing restaurants and culinary adventures.