Weaponized Chocolate Zucchini Bread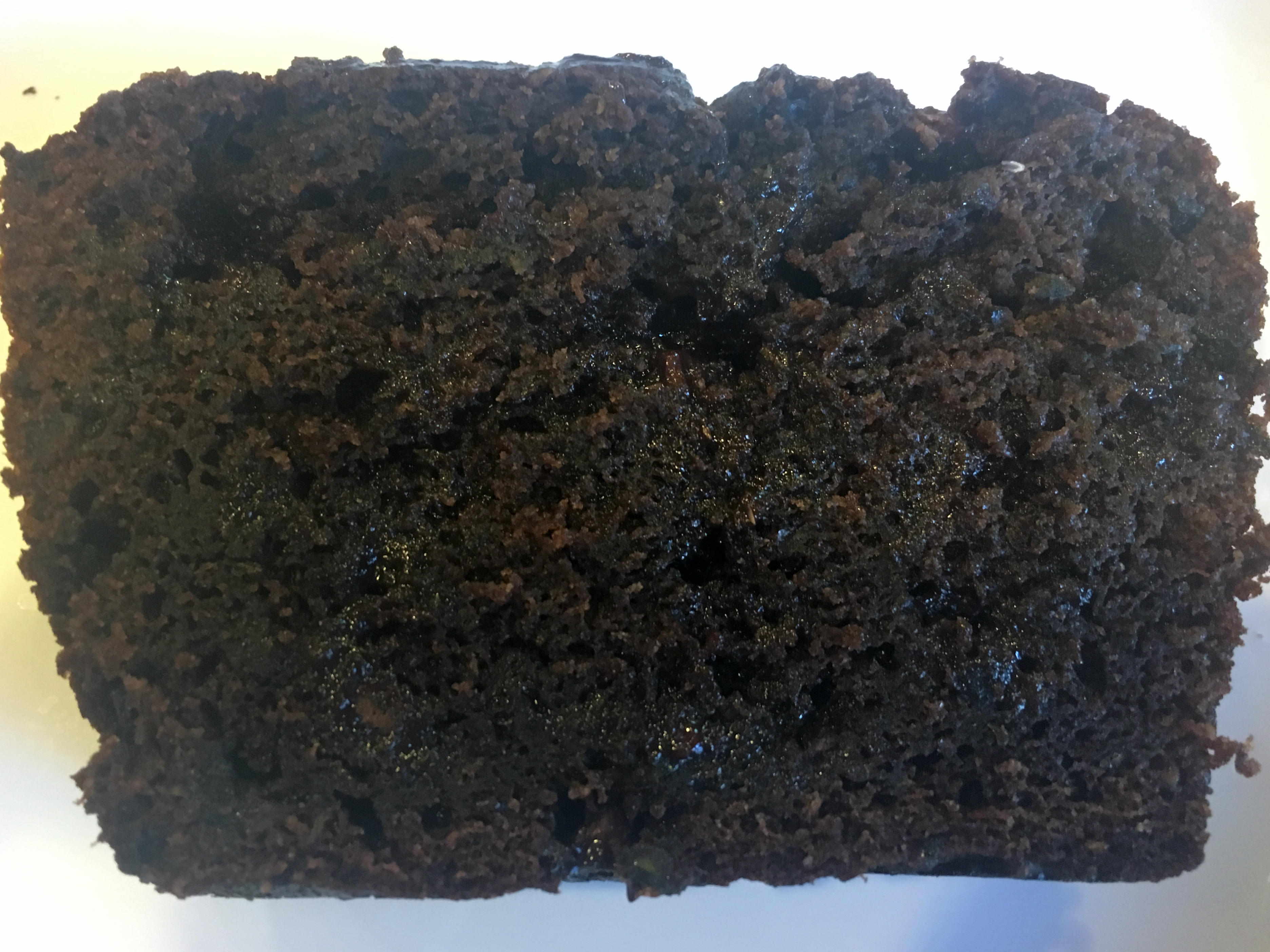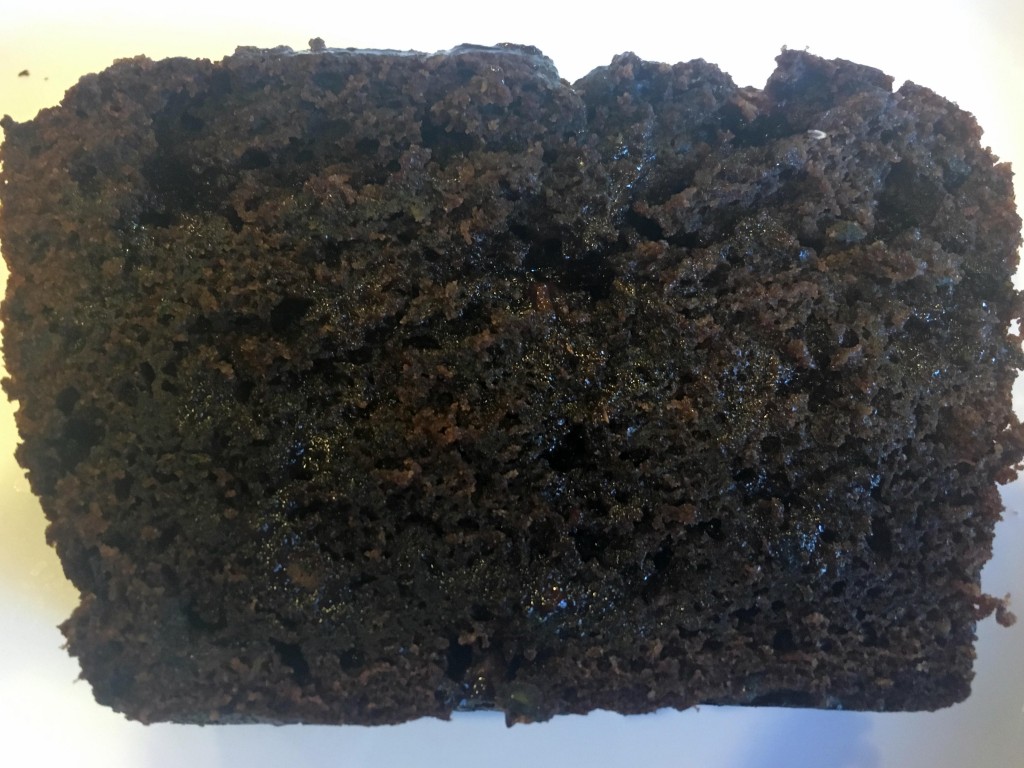 It's zucchini season and we keep finding overzealous green squash all over the garden. I've been testing chocolate zucchini bread recipes, looking for something chocolaty and dense without being too sweet.  I love the honey and slight espresso flavor.  My work friends said this was best chocolate zucchini bread ever and promptly declared it a WMD- weapon of mass deliciousness.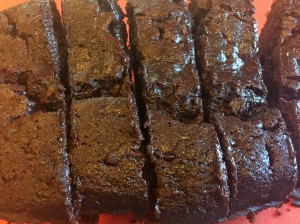 Weaponized Chocolate Zucchini Bread
Makes 1 loaf, 12 servings
Ingredients:
2 eggs
1/3 C honey
1/2 C vegetable oil
1/2 C brown sugar
1 t vanilla extract
3/4 t salt
1/2 t baking soda
3/4 t baking powder
Pinch espresso powder
1 2/3 C whole wheat pastry flour (or all purpose if you can't find it)
2 C unpeeled zucchini
1 3/4 C miniature chocolate chips
 Directions:
Heat oven to 350. Grease loaf pan.
Shred zucchini and gently press into a colander. You want drain some of the excess liquid.
In a large bowl, use a hand mixer to combine eggs, honey, oil, sugar and vanilla.
Add salt, baking soda, baking powder, espresso powder, cocoa and flours. Mix until combined.
Stir in zucchini and chocolate chips. Pour into prepared pan.  I find the miniature chips bake in more completely that the larger size.
Bake for 65-75 minutes until a wooden skewer comes out clean (or mostly… melted chocolate chips don't count).  Try not to overbake.
Allow to cool and remove from pan. Cool and serve.
UPDATE:  I made this in a mini loaf pan.  It made 10 total little zucchini breads and baked for 30-35 minutes each.  These made wonderful gifts!
Recipe modified from "Double Chocolate Zucchini Bread," King Arthur Flour