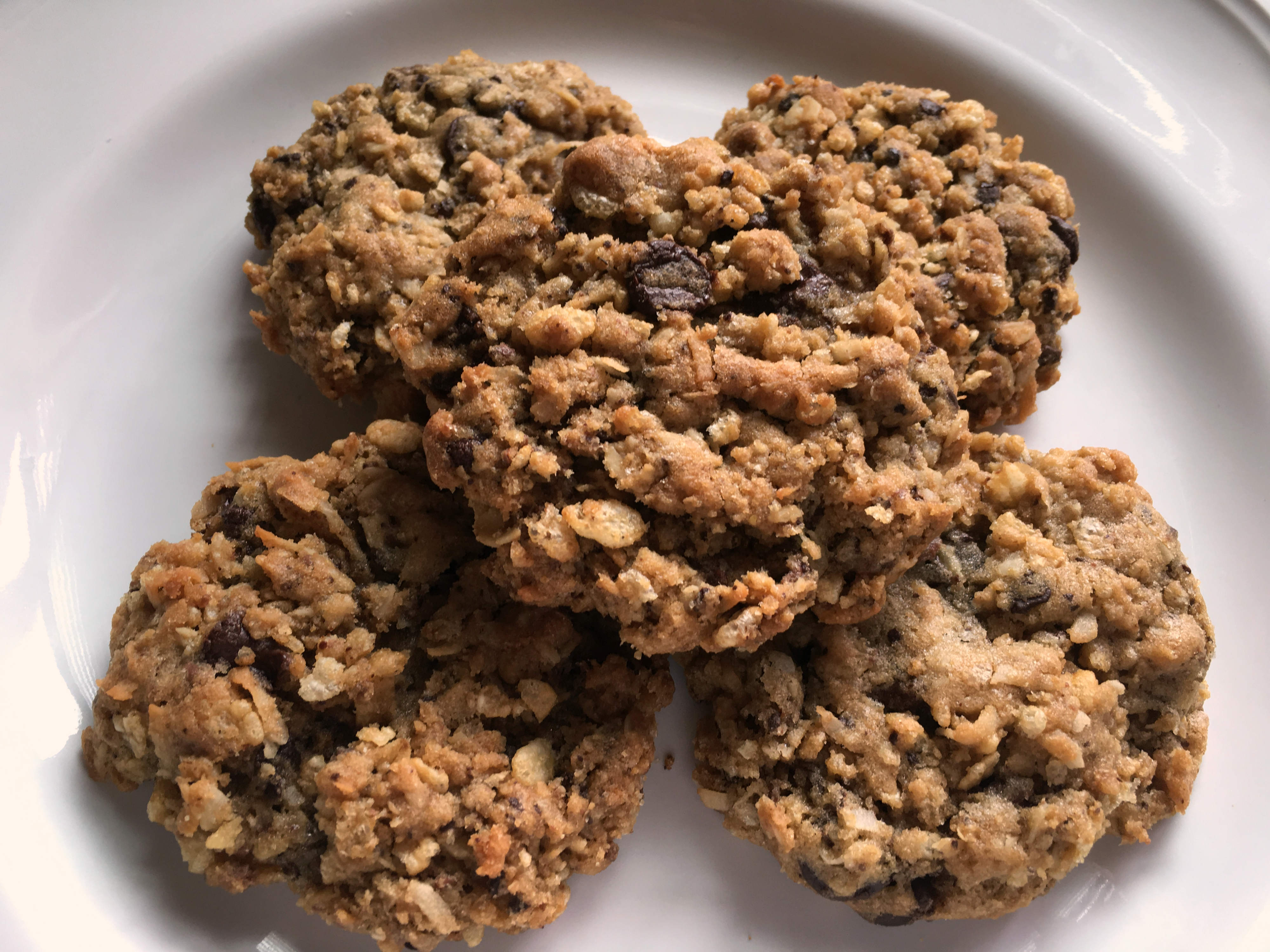 Ranger Cookies are a recipe from King Arthur Flour.  From the "classic comfort cookie recipes," Ranger Cookies are thick chocolate chip cookie with a unique crispy texture and a swirl of coconut.  Sometimes called cowboy cookies and kitchen sink cookies, food bloggers seem to think Ranger Cookies are based in a recipe from the 1920s.
Ranger Cookies
Makes 3 dozen large cookies
Ingredients:
 1/2 C butter (1 stick), softened
1/2 C shortening
1 C brown sugar
1 C sugar
1 t vanilla
3/4 t salt
2 eggs
2 C flour
1/2 t baking powder
3/4 t baking soda
1 C old-fashioned rolled oats
1 C shredded coconut
1 1/2 C semi sweet chocolate chips
3 C crispy rice cereal
Directions:
Heat oven to 350.  Line baking sheets with parchment paper.
Use a stand mixer to combine butter, shortening, brown sugar, white sugar, vanilla and salt.  Beat until fluffy.  Add eggs.
Add baking powder and baking soda.  Add flour and mix well.
Stir in oats, coconut, chocolate chips and crispy rice cereal.  Dough will be very thick.  If you don't have a stand mixer you may need to do this by hand.
Scoop dough into balls about 1 1/2 inches across.  Place onto baking sheets.
Bake for 10-12 minutes total until golden brown.  I recommend 5 minutes on the lower rack then 5-7 minutes on the upper.  Allow to cool slightly before removing from baking sheet.
Cookies will store well wrapped at room temperature for a week or freeze for longer storage.
Recipe modified from "Ranger Cookies," 1/21/16, kingarthurflour.com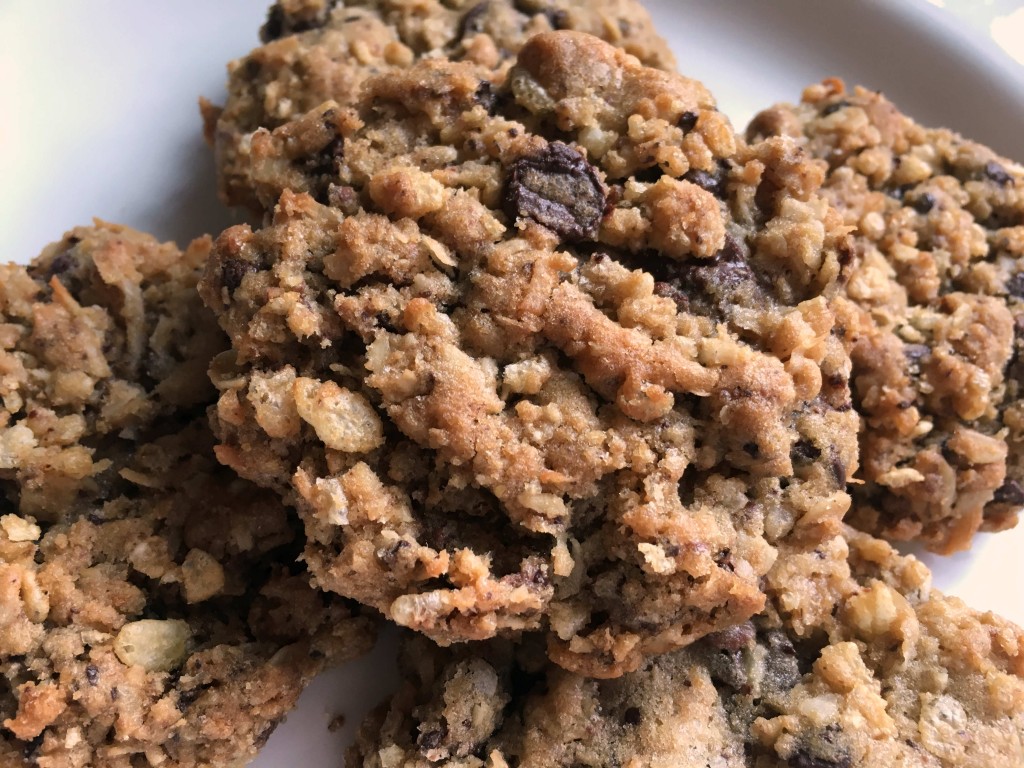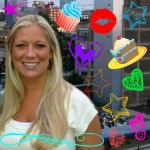 I'm a self-taught Betty Crocker. Food should be pretty, delicious and have sprinkles. Professionally I'm a clinical social worker. Follow me on Facebook and Pinterest- Sugar and Spice Baking Blog- for great recipes, amazing restaurants and culinary adventures.