Old Fashioned Chocolate Malt Milkshake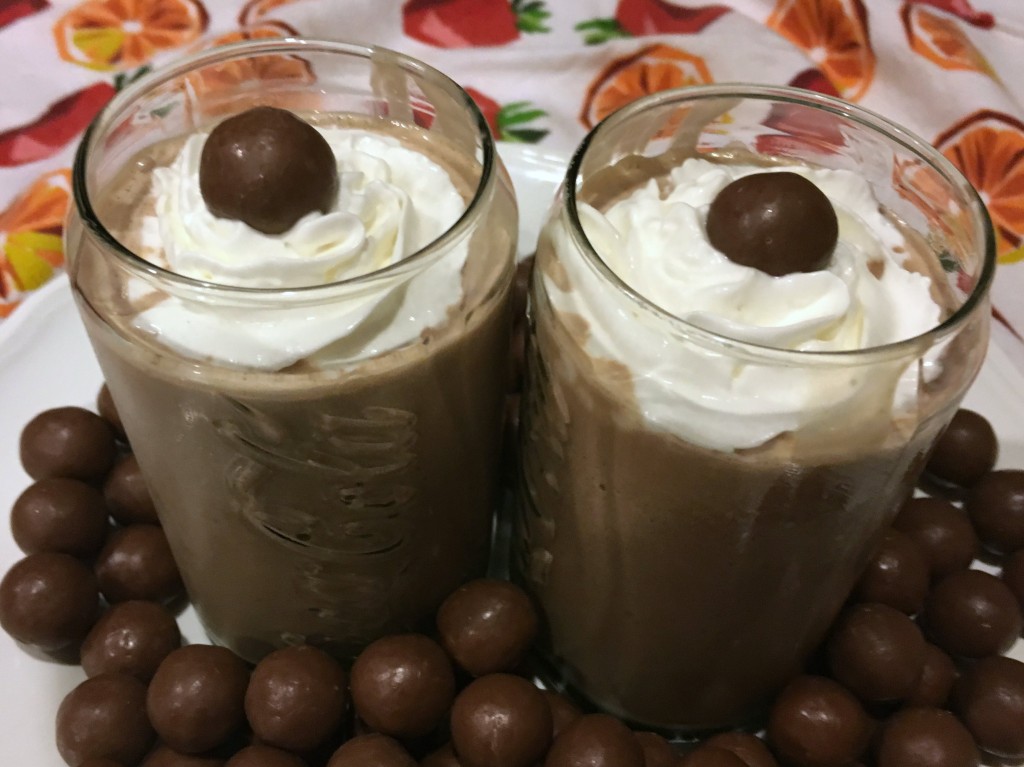 Until yesterday I'd never tried a chocolate malt milkshake.  I'd heard of them; my mom told stories of chocolate malt milkshakes thick enough to stand a spoon at the soda counter growing up.  Chocolate Malt Milkshakes are a lost treasure, much like writing letters or 60s music groups.  It might be old fashioned and a bit nostalgic; it's all the better for it.
To make chocolate malt milkshakes, you need malted milk powder.  I ended up ordering online because I had zero luck finding it in stores.  Aside from the distinctive flavor, malt powder creates the thick, creamy texture of the shake.  Malted milk powder has many uses, I've got big plans for cupcakes very soon.
Old Fashioned Chocolate Malt Milkshakes
Ingredients:
3 C quality chocolate ice cream
1/2 C malted milk powder
1/4-1/2 C whole milk
1/2 C ice
Whipped cream
Malt balls for garnish
Directions:
Combine ice cream and malted milk powder in the blender.  Add 1/4 C whole milk and ice, blend until smooth.  If desired, add more milk.  Garnish with whipped cream and a malt ball.
Recipe modified from "Chocolate Malted Milkshake," foodnetwork.com, by Paula Deen