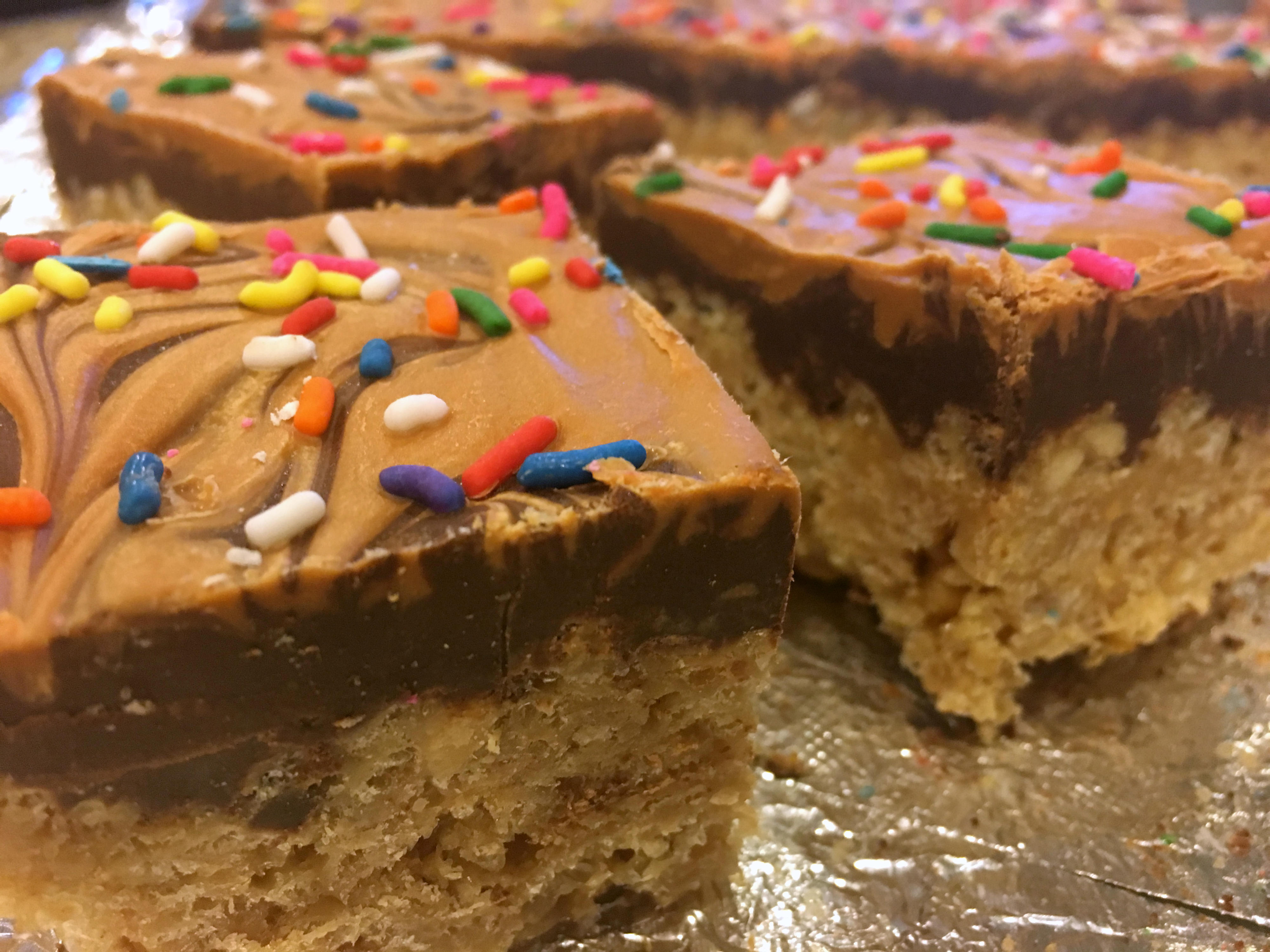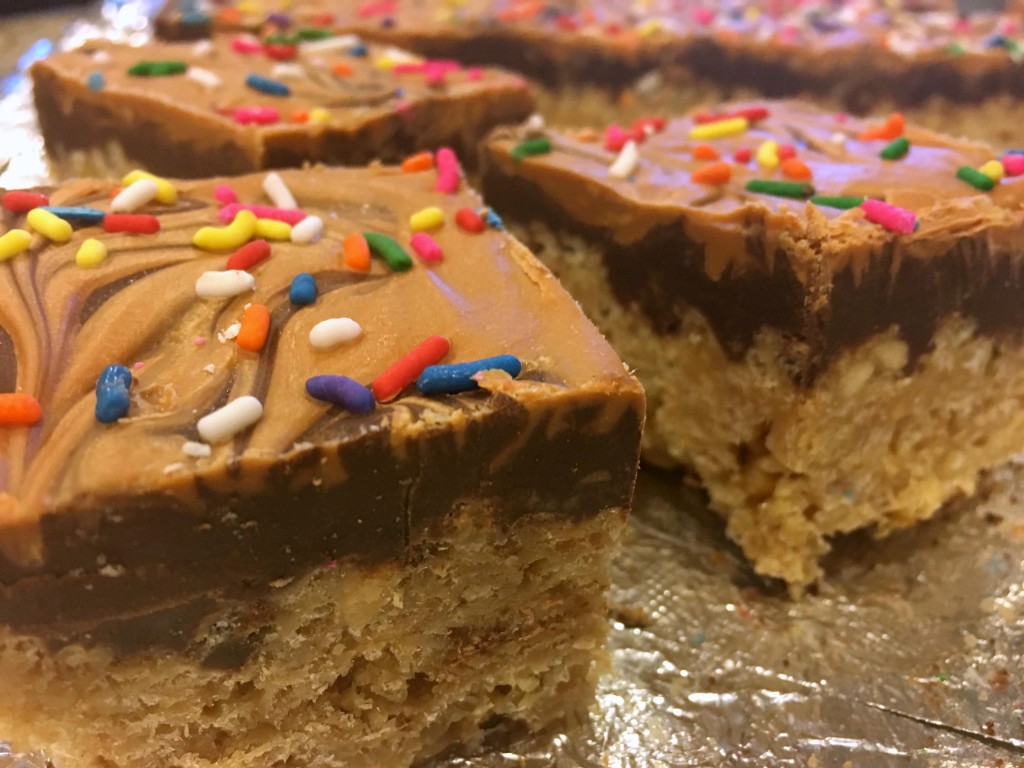 My sister's mother-in-law, Susan, introduced us to Scotcheroos over 10 years ago.  Scotcheroos are a modified Rice Krispie Treat with peanut butter, butterscotch and chocolate.  Because they transport well, I've made a few batches lately to go on summer adventures with friends and family.
Susan's Scotcheroos
Makes 1 9×13 pan, about 24 bars
Ingredients:
1 C light corn syrup
1 C white sugar
1 1/4 C peanut butter
6 C crispy rice cereal
2 1/2 C semisweet chocolate chips
1 1/2 C butterscotch chips
3/4 C butterscotch chips (optional)
Directions:
Line 9×13 pan with foil or parchment paper and coat with nonstick cooking spray.
Pour sugar and light syrup into saucepan.  Bring to a boil over medium heat, stirring frequently.  Boil for 1 minute, remove from heat.
Stir peanut butter into hot sugar mixture.  Add crispy rice cereal, mix well and press into pan.
In a small bowl, combine butterscotch and chocolate chips.  Microwave in 30 second bursts, stirring to combine.  Be careful not to burn chocolate.
When fully melted, pour over crispy rice cereal mixture and spread with spatula.
Melt optional butterscotch chips if using, drizzle over melted chocolate and drag a toothpick through to get swirls.  Add sprinkles.
Chocolate will harden when bars are completely cool.  Cut and serve.  For extra fun, swap in chocolate flavored crispy rice cereal.
Thank you Susan for the recipe!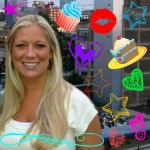 I'm a self-taught Betty Crocker. Food should be pretty, delicious and have sprinkles. Professionally I'm a clinical social worker. Follow me on Facebook and Pinterest- Sugar and Spice Baking Blog- for great recipes, amazing restaurants and culinary adventures.