Nutella Cheesecakes with Nutella Buttercream Frosting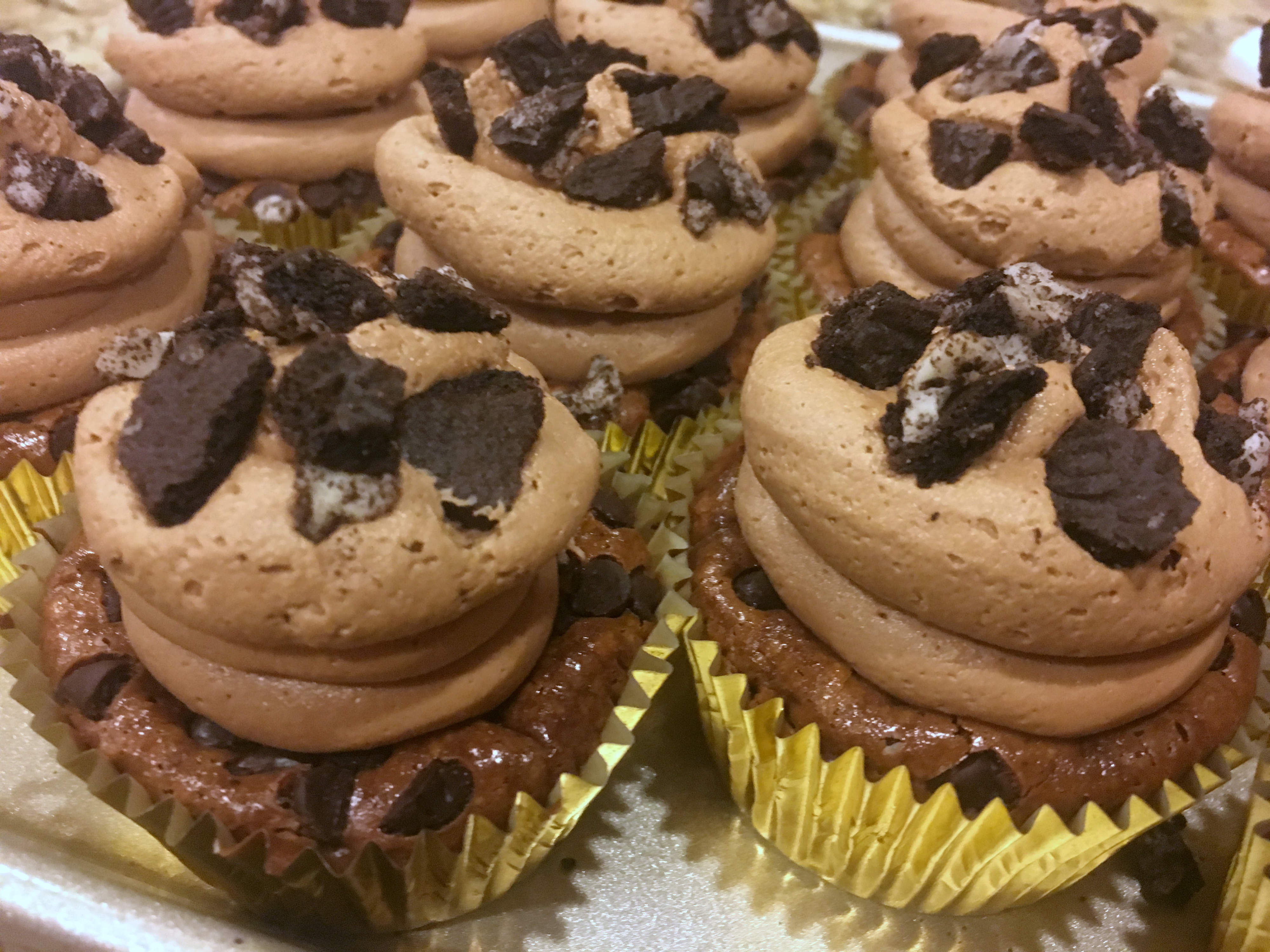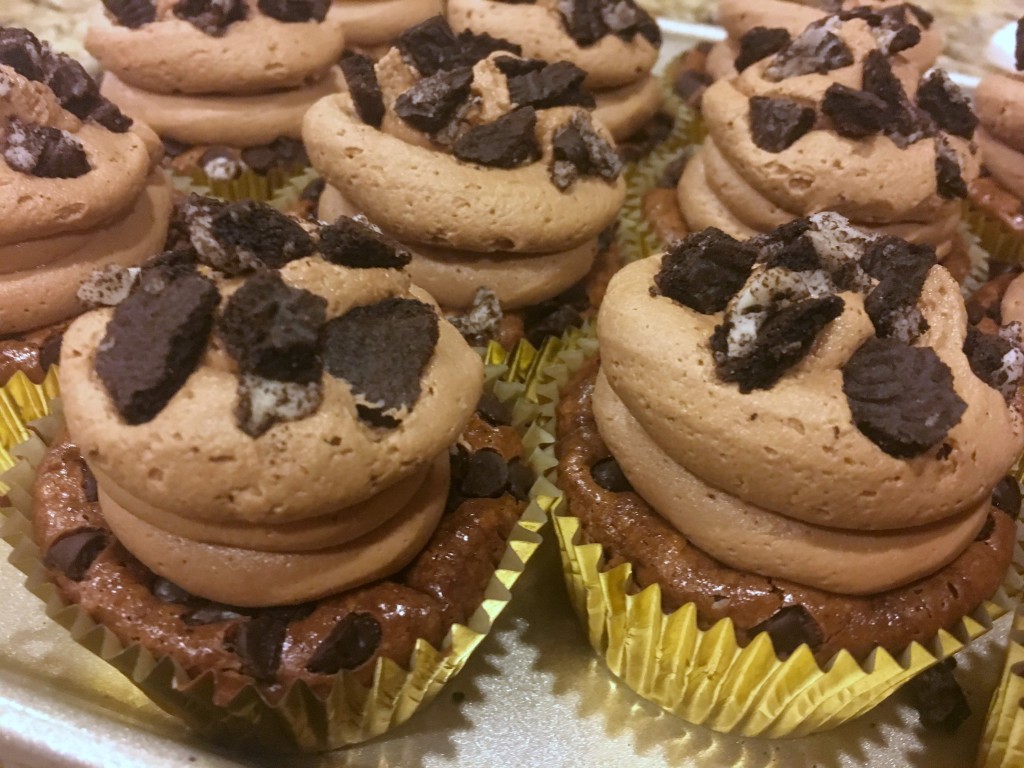 Nutella Cheesecakes are bite-sized treats blending two of my favorite things- Nutella and Oreo.  These mini treats are portable and delicious, perfect for summer events and BBQs.
PS.  This might be the start of another Nutella binge… I went on a few years ago and all sorts of delicious things happened- Nutella Mascarpone Icebox Cake, Nutella Ice Cream, Nutella Microwave Cake and Chocolate Hazelnut Cookies.  Stay tuned!
Nutella Cheesecakes
Makes 12
Ingredients:
Nutella Cheesecake
18 regular Oreo cookies
3 T melted butter (not margarine)
8 oz cream cheese, softened
1/2 C sour cream
3/4 C Nutella
2 eggs
2 T sugar
1 C mini chocolate chips
Nutella Buttercream Frosting
1 C (2 sticks) butter, softened
4 C powdered sugar
3/4 C Nutella
3-4 T heavy cream
1 T vanilla extract
pinch salt
Oreo pieces
Directions:
Heat oven to 350.  Place cupcake liners into pan, spray with non stick baking spray and set aside.
Use a food processor to pulverize Oreos.  Add melted butter and blend.
Scoop into muffin pan, I use about 1 1/2 T per cup.  Gently press into place and bake for 5 minutes.  Remove from oven.
To make filling, use mixer to blend cream cheese, sour cream, Nutella, eggs and sugar until smooth.  Scoop into muffin pan until 3/4 full, I used about 2 T of filling per cup.  Sprinkle with mini chocolate chips.
Bake for 20 minutes- 10 minutes on lower rack and 10 minutes on upper.  Mini cheesecakes will puff and crack slightly.  Allow to cool in the pan for 5 minutes then transfer to refrigerator.  Cool completely before frosting.  Short on time?  Skip the frosting and serve now.
To prepare Nutella Buttercream Frosting, use a stand mixer to combine butter and Nutella.  Add vanilla and salt.  Add powdered sugar and alternate with heavy cream until frosting reaches desired consistency.  Pipe onto cooled cheesecakes.  Garnish with extra Oreo pieces.
Recipe modified from "Mini Nutella Cheesecakes," mybakingaddiction.com, 5/11/16