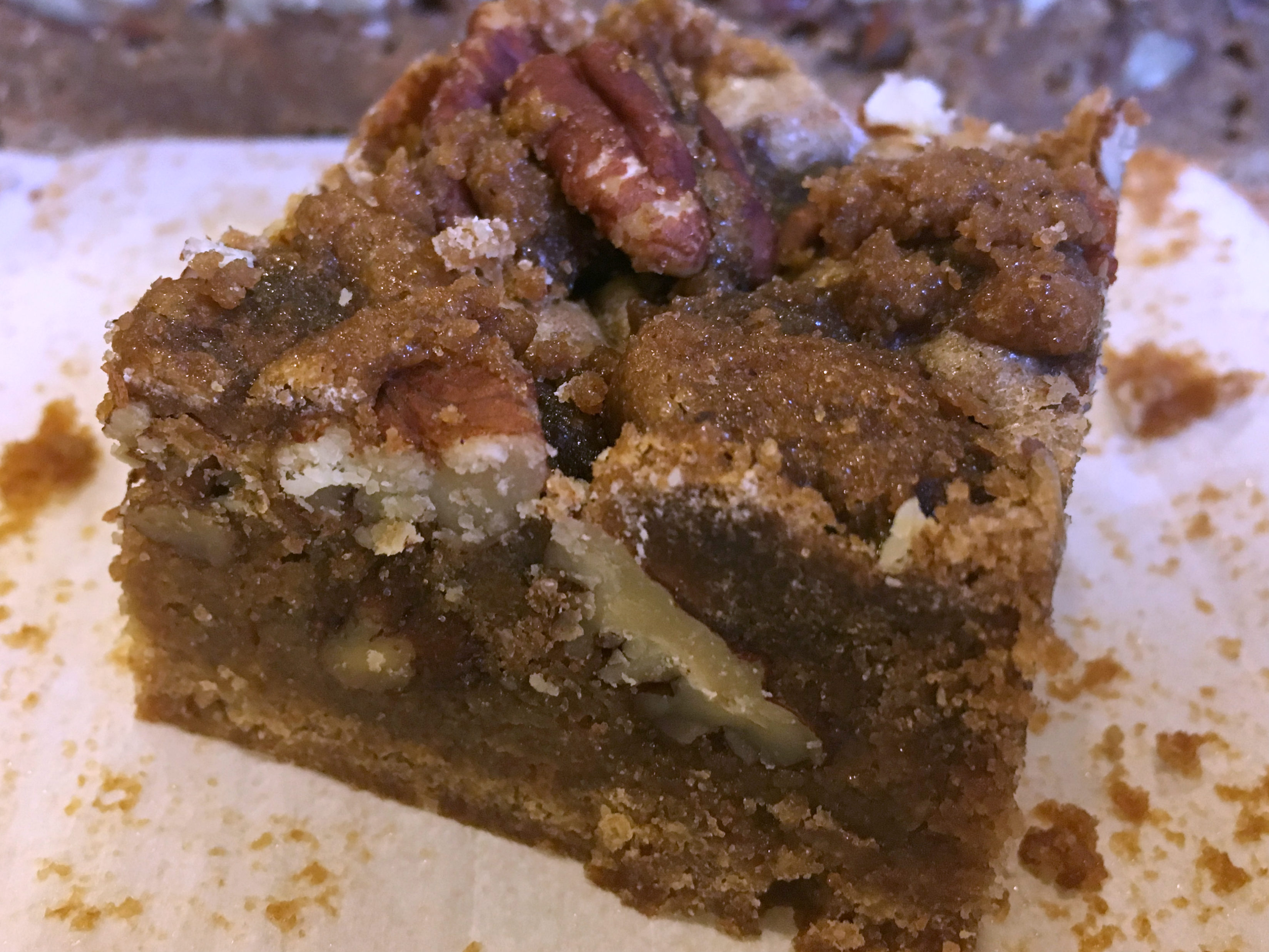 I'm still on Erin Dooner crush week with recipes from "The Sweet Side of Ancient Grains."  Don't have this cookbook?  You need it.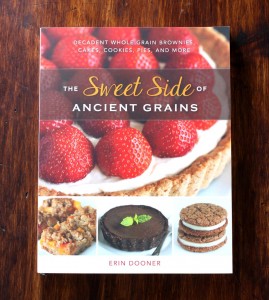 Whole Grain Praline Bars pay respects to New Orleans Praline Bites with pecans, brown sugar and butter.  They are so good with cup of strong coffee we almost had a shoving match in the office over the last one.  Make with caution or do everyone a favor and make 2 pans.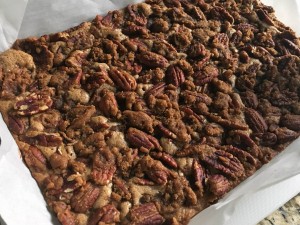 Whole Grain Praline Bars.
Makes 24 bars
Ingredients:
Whole Grain Bars:
3/4 C (1 1/2 sticks) butter, melted
1 1/3 C dark brown sugar
2/3 C pure maple syrup
2 t vanilla extract
1 t butterscotch extract (optional)
2 eggs
1 1/2 t salt
2 1/4 C whole spelt flour OR 2 C + 2 T whole wheat flour
Praline Topping:
1/4 C (1/2 stick) butter
1 C dark brown sugar
pinch salt
2 t vanilla extract
2 1/4 C whole pecans
Directions:
Heat oven to 350.  Line a 9×13 pan with parchment paper.  Allow to hang over sides.
In a large bowl, combine melted butter, brown sugar, maple syrup, vanilla and butterscotch extract (if using).  Stir in eggs and salt.  Mix until well combined.  Fold in flour.  Pour into pan.
To make praline topping, melt butter in a small sauce pan over medium heat.  Add brown sugar, salt and vanilla.  Add pecans.  Stir frequently, mixture will sizzle and be very thick with little liquid.  This is good.  Cook for 3 minutes.
Scoop topping onto bars, distribute over whole pan.
Bake for 30-40 minutes until middle is set and bars are lightly browned.  Cool completely.
Lift out by extra parchment paper and cut into squares.  Serve.  Start drooling… these are amazing!
Recipe modified from "Spelt Praline Blondies," by Erin Dooner, Sweet Side of Ancient Grains, 2015, page 90.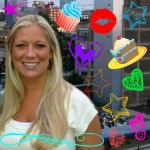 I'm a self-taught Betty Crocker. Food should be pretty, delicious and have sprinkles. Professionally I'm a clinical social worker. Follow me on Facebook and Pinterest- Sugar and Spice Baking Blog- for great recipes, amazing restaurants and culinary adventures.