Browned Butter White Chocolate Macadamia Nut Cookies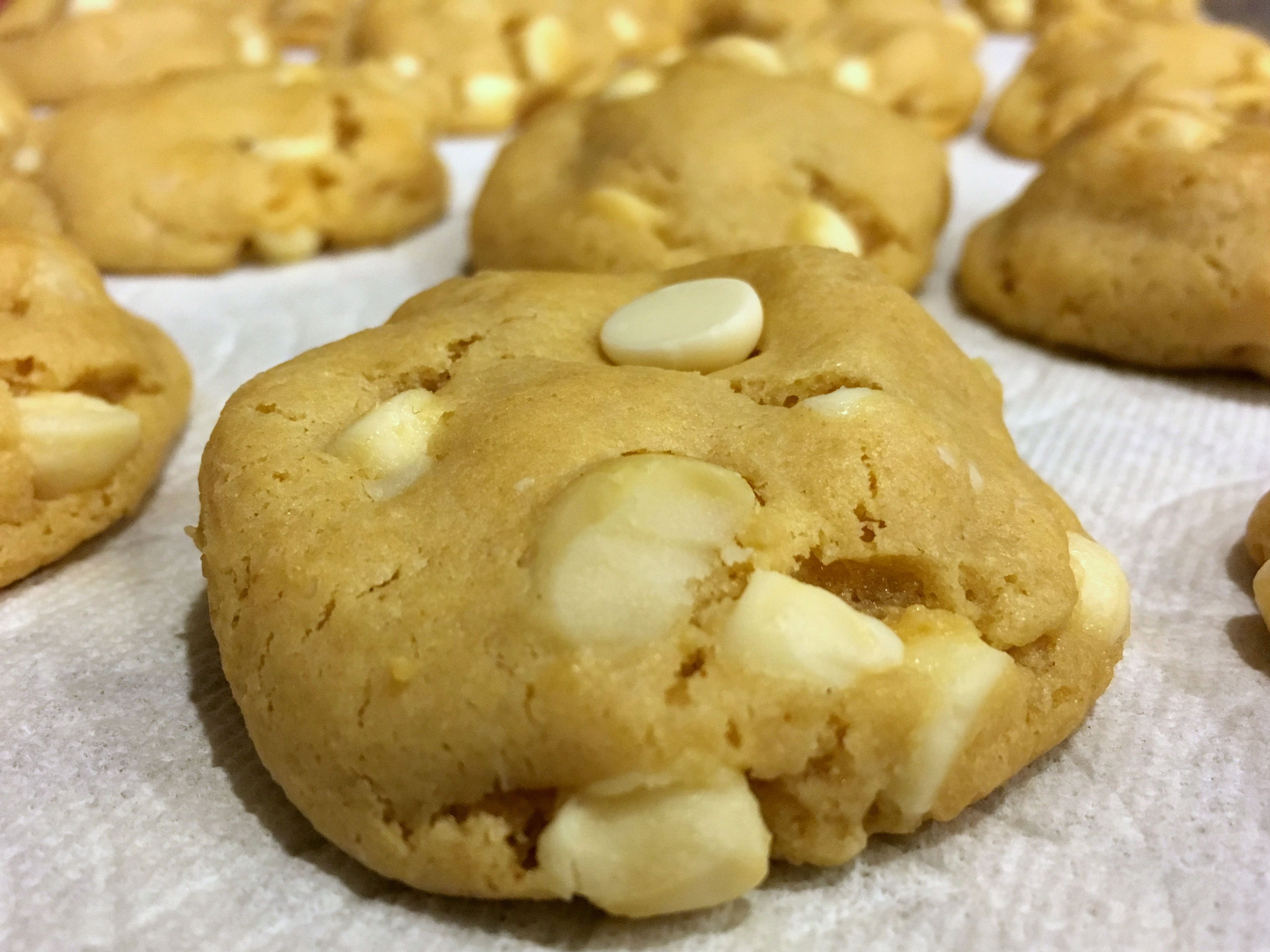 Have you tried browned butter?  It's an easy way to upgrade the flavor of your favorite treats.  Browned butter is regular butter cooked to toast milk solids and salt particles.  The flavor is deeper, nutty and a bit like caramel.  Browned butter can be used in cookies, frostings or on "dinner" items such as chicken, fish and vegetables.
When I make browned butter, I use a saucepan.  I add a stick of regular butter and turn the stove just below medium.  The butter melts and boils.  Stir constantly, the butter will stop boiling and start to foam.  The foam stage means the solids are toasting.  Allow to cook another minute, if you look closely you can see browned bits in the bottom.  Pour into a heat-safe container to cool.
Browned Butter White Chocolate Macadamia Nut Cookies
Makes 60 cookies
Ingredients:
 1/2 C (1 stick) browned butter, cooled
1/2 C (1 stick) softened butter
8 oz cream cheese, softened
1 C brown sugar
1 C sugar
2 eggs
1 T vanilla
3 C flour
1 C instant milk powder
1 1/2 t baking soda
1 t baking powder
1/2 t salt
2 C macadamia nuts
2 1/2 C white chocolate chips
Directions:
Use a stand mixer to cream together browned butter, softened butter and cream cheese.
Add brown sugar, sugar, eggs and vanilla.  Leave mixer on low speed for a few minutes until all is blended, light and fluffy.
In a separate bowl, whisk together flour, instant milk powder, baking powder, baking soda and salt.
Add to stand mixer until just combined.  Gently stir in macadamia nuts and white chocolate chips.
Seal with plastic wrap, refrigerate for an hour or overnight if you can.
Heat oven to 350.  Line baking sheets with parchment paper.
Scoop out dough and roll into balls about 1 1/2 inches across.  Place on cookie sheets allowing some space, these spread a little when they bake.
Bake for 12 minutes total, 6 minutes on lower rack and 6 minutes on upper rack.  Allow to set on cookie sheet before transferring to cooling rack.  These cookies are meant to be soft, don't overbake.
Recipe modified from "Best Browned Butter White Chocolate Macadamia Nut Cookies," joythebaker.com, 4/15/16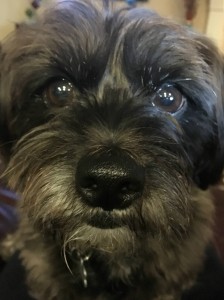 PS.  This ridiculousness is going on in the corner of my kitchen while I'm baking.  These cookies smell so good my dog is begging for a taste!  Lucky for him, I made a batch of Cinnamon Molasses Dog Biscuits.  Waaaay healthier for 4-legged friends!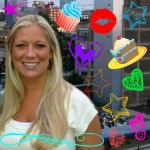 I'm a self-taught Betty Crocker. Food should be pretty, delicious and have sprinkles. Professionally I'm a clinical social worker. Follow me on Facebook and Pinterest- Sugar and Spice Baking Blog- for great recipes, amazing restaurants and culinary adventures.