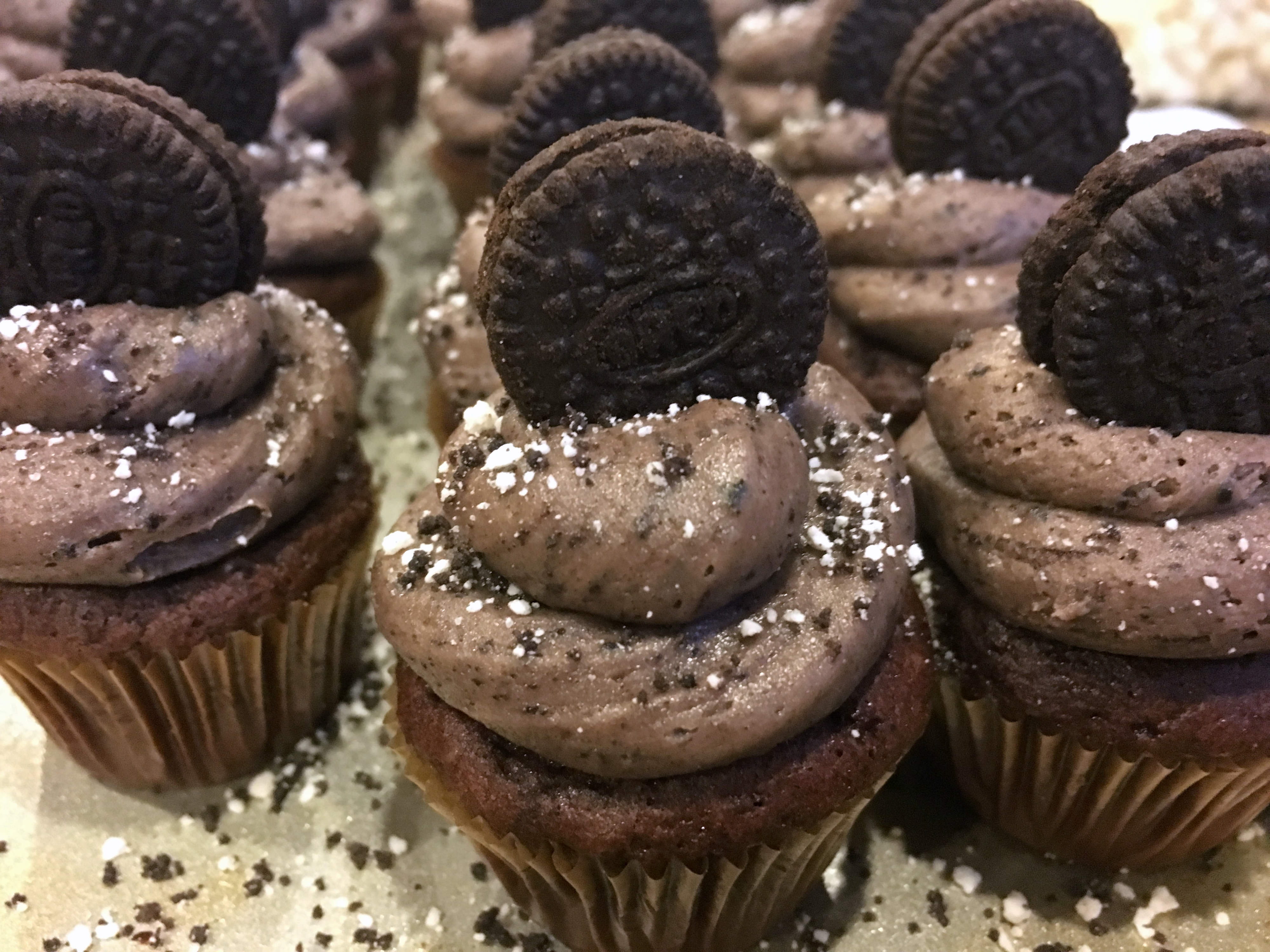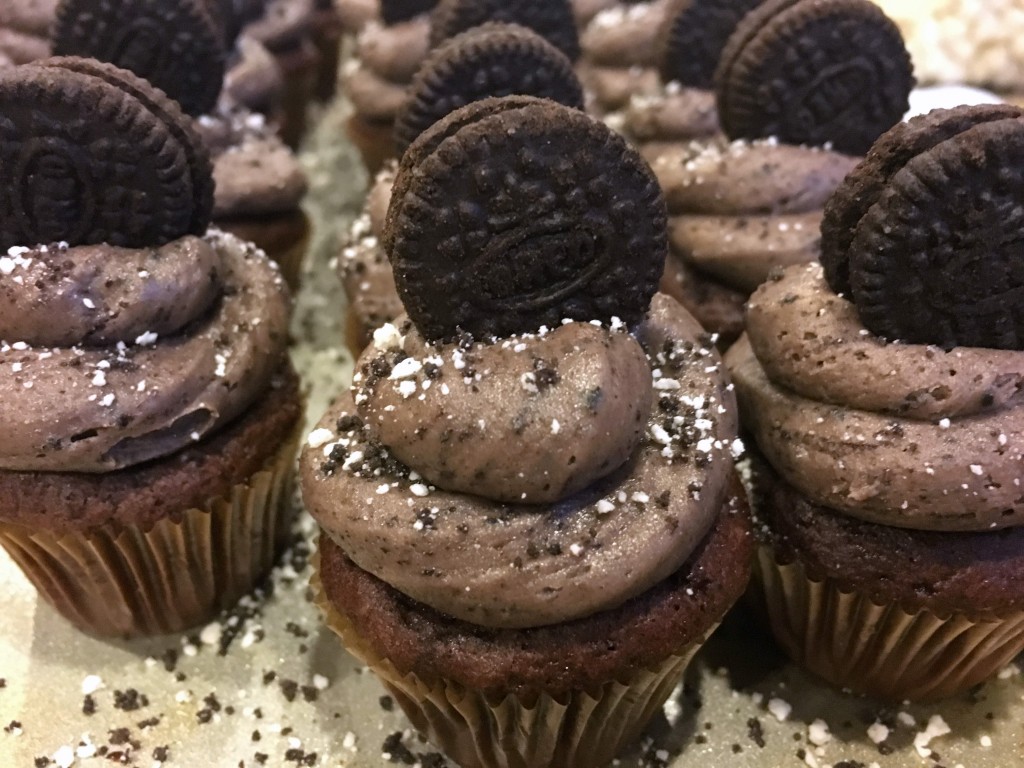 I made a Oreo Cupcakes with Cookies & Cream Frosting for a friend's birthday.  We went with minis and instead of cream filling, I added an extra Oreo into the middle.  This makes for 3 layers of Oreo- Oreo in the middle, Oreo in the frosting and Oreo on top.  Oh yes!!!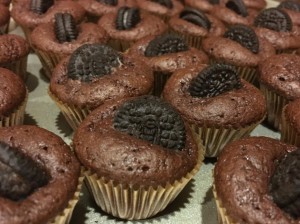 Mini Oreo Cupcakes with Cookies & Cream Frosting
Makes 60 mini cupcakes
Ingredients:
Oreo Cupcakes
1 package mini Oreos
1 box dark chocolate cake mix
1 3.4 oz (small) box instant dark chocolate pudding
3/4 C milk
3/4 C vegetable oil
4 eggs
Cookies & Cream Frosting
2 8oz pkgs cream cheese, softened
1 C butter, softened
8 C powdered sugar
1 T vanilla extract
1 package regular Oreos
1 package mini Oreos
Directions:
Heat oven to 350.  Line cupcake pans.
Combine cake mix and instant pudding.  Add milk, oil and eggs.  Mix well.
Fill cupcake wrapper 2/3 full and set a mini Oreo in the middle.  Don't overfill, these will rise as they bake.
Bake about 14 minutes, 7 minutes on the lower rack and 7 minutes on the upper.  Cupcakes are done when a toothpick comes out clean.  Set aside to cool.
While cupcakes are baking, make frosting.
For Cookies & Cream Frosting, use stand or hand mixer to combine butter and cream cheese until fluffy.  Add vanilla and powdered sugar in 1C increments.
Finely chop or crush 18 regular Oreos.  A food processor can be helpful.  You could also to put under wax paper and crush with a rolling pin.  With mixer on low, add Oreo pieces to frosting.  Transfer frosting into a piping bag.
Pipe Cookies & Cream Frosting on cupcakes.  Set mini Oreos on top.  Add sprinkles.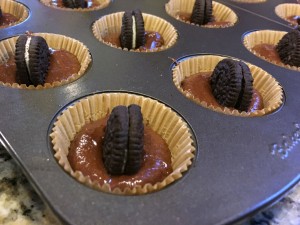 Recipes adapted from Oreo Cake by Sally at sallysbakingaddiction.com on May 29, 2014 and Death by Oreo cupcakes by foodsnots at instructables.com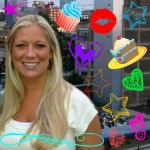 I'm a self-taught Betty Crocker. Food should be pretty, delicious and have sprinkles. Professionally I'm a clinical social worker. Follow me on Facebook and Pinterest- Sugar and Spice Baking Blog- for great recipes, amazing restaurants and culinary adventures.