Chocolate Cornstarch Pudding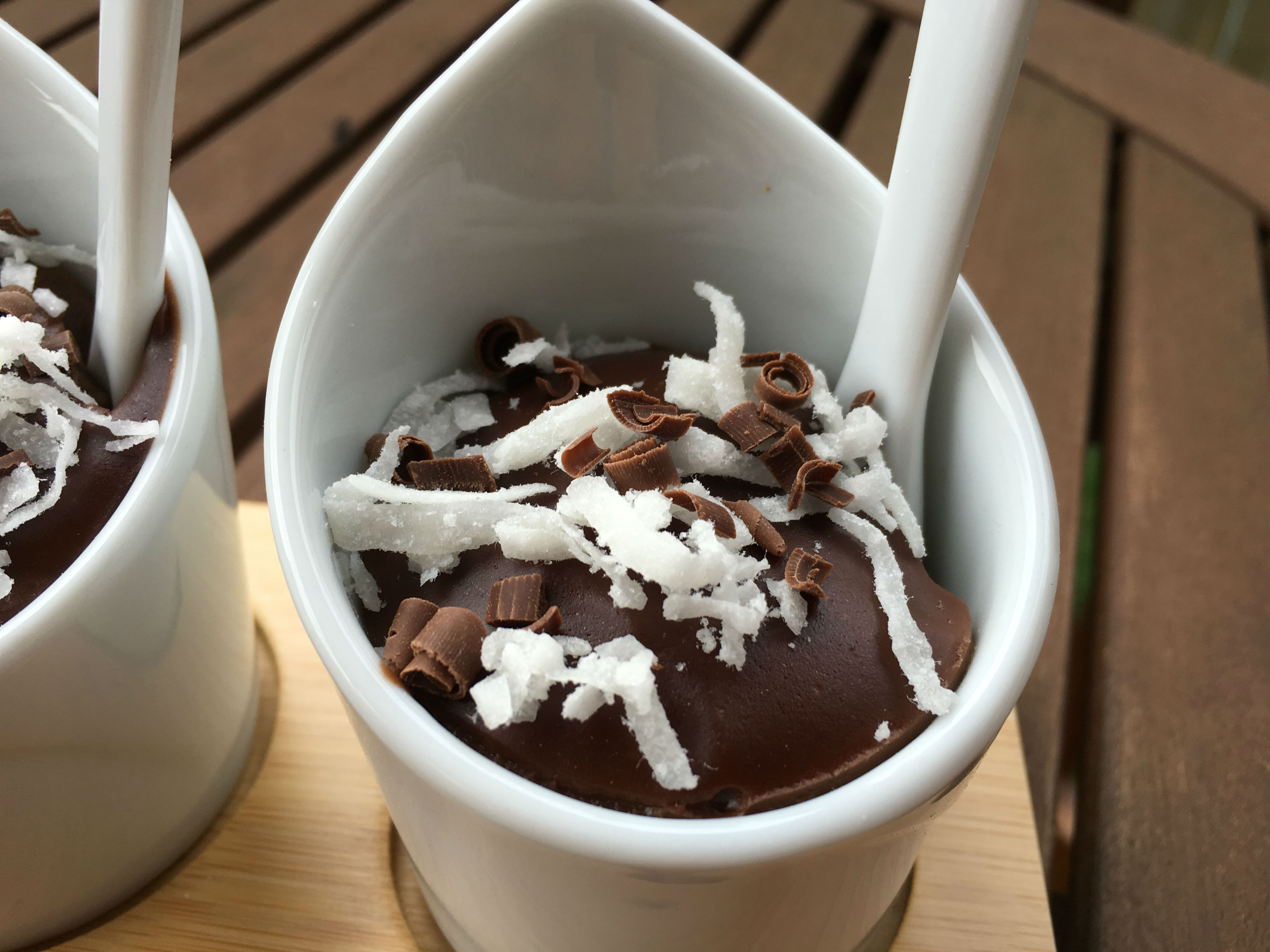 It's Sunday night and we've had a wonderful weekend in the sunshine.  Everyone is worn out between hiking and starting the garden.  We were in the mood for chocolate but didn't want to fuss.  I needed something quick that would be ready by the time we finished dinner.
Chocolate Cornstarch Pudding used ingredients already in the cupboard.  It took less than 10 minutes from "hmmmm… we should try this" to "oh my gosh this is SO GOOD!"  This also be the filling for no-bake chocolate pie.  (I'm not that organized.  Next time.)
Chocolate Cornstarch Pudding
Makes 6 5-oz ramekins or the filling for 1 9-inch pie
Ingredients:
1/4 C quality unsweetened baking cocoa
1/2 C packed brown sugar
1/4 C cornstarch
3/4 t salt
2/3 C (5 oz can) evaporated milk
2 C milk
1 t vanilla
2 T butter
Garnish
Directions:
Whisk together cocoa, sugar, corn starch and salt in saucepan.  Crush lumps with your fingers.
Add evaporated milk and milk, turn to medium heat.  Whisk to combine.
Stay by the saucepan and stir until it boils.  All of a sudden the mixture will thicken rapidly.  Remove from heat.
Add butter and vanilla.  When all is melted, pour into serving cups.
Refrigerate while you make dinner (about an hour).  Garnish and serve.  I used coconut and chocolate shavings.
Watch everyone be impressed you made this from scratch!
Modified from "Chocolate Cornstarch Pudding," allrecipes.com, by Kelly Thompson