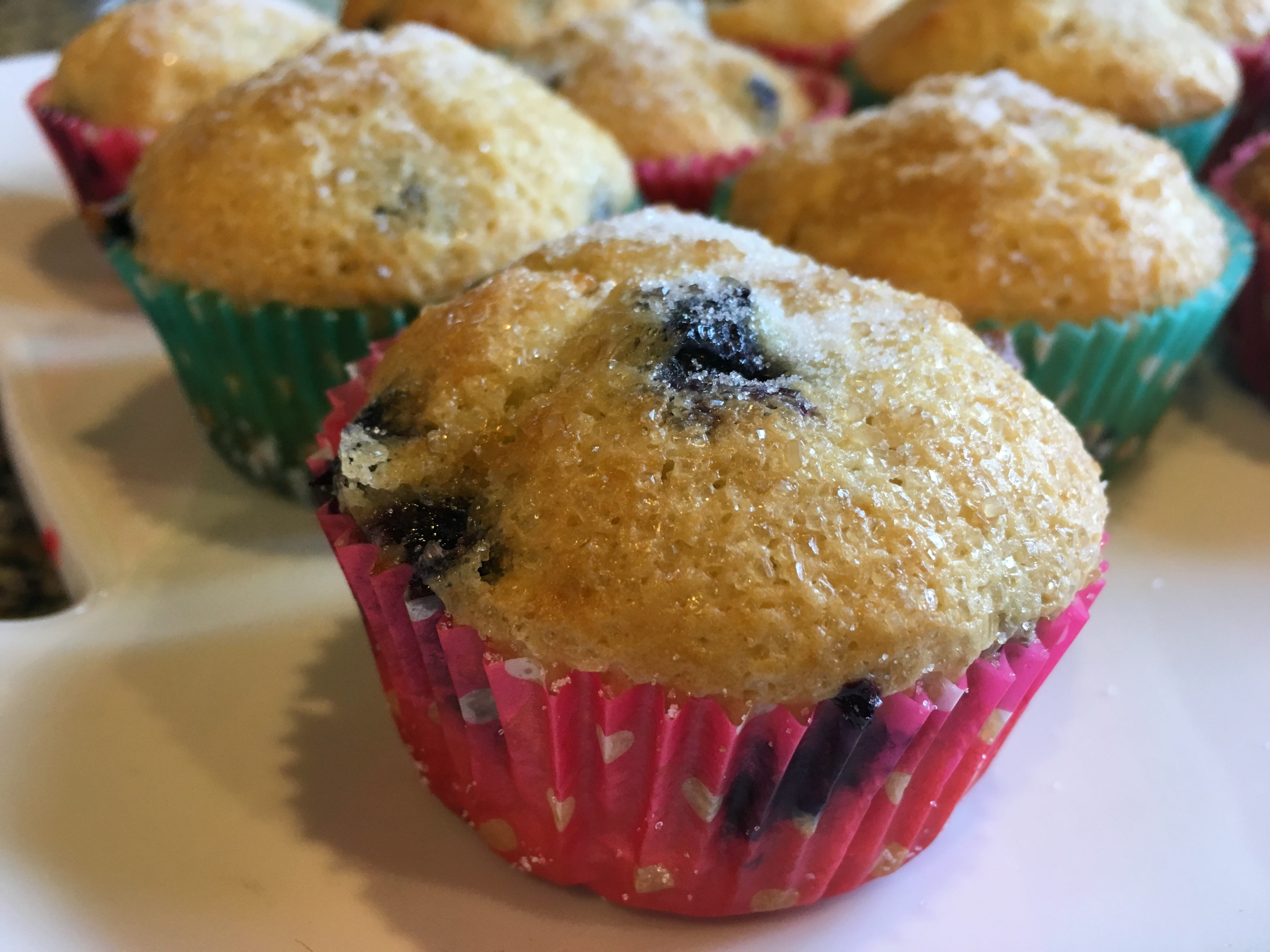 One of the perils of writing a food blog is the need to keep posting new stuff.  I'm constantly looking for tasty ideas- websites, cookbooks, family friends, you name it.  This means I forget to share our family favorites.  Basic Blueberry Muffins are perfect every time- comfortable, delicious and absolutely made for Saturday mornings.
Basic Blueberry Muffins
Makes 12 muffins
Ingredients:
2 eggs
1 C white sugar
1/2 C vegetable oil
1 t vanilla
2 C flour
1/2 t salt
1/2 t baking soda
1 1/3 C sour cream
1 1/2 C blueberries (can be fresh or frozen)
Extra sugar for sprinkling
Directions:
Heat oven to 350.  Line pan with muffin wrappers.
Beat eggs and sugar.  Add oil and vanilla.  Add sour cream.
In separate bowl, combine flour, salt and baking soda.
Add wet ingredients to dry, stir until combined.  Add blueberries and fold gently.
Distribute into muffin tin.  Sprinkle with extra sugar.
Bake 20 minutes until a toothpick comes out clean.  Serve warm.
Refrigerate any leftovers (if you have any… we never do!).
PS.  My husband would like everyone to know he makes these better than I do.  I'm good with that.
Recipe modified from "Blueberry Cream Muffins," allrecipes.com, KK3