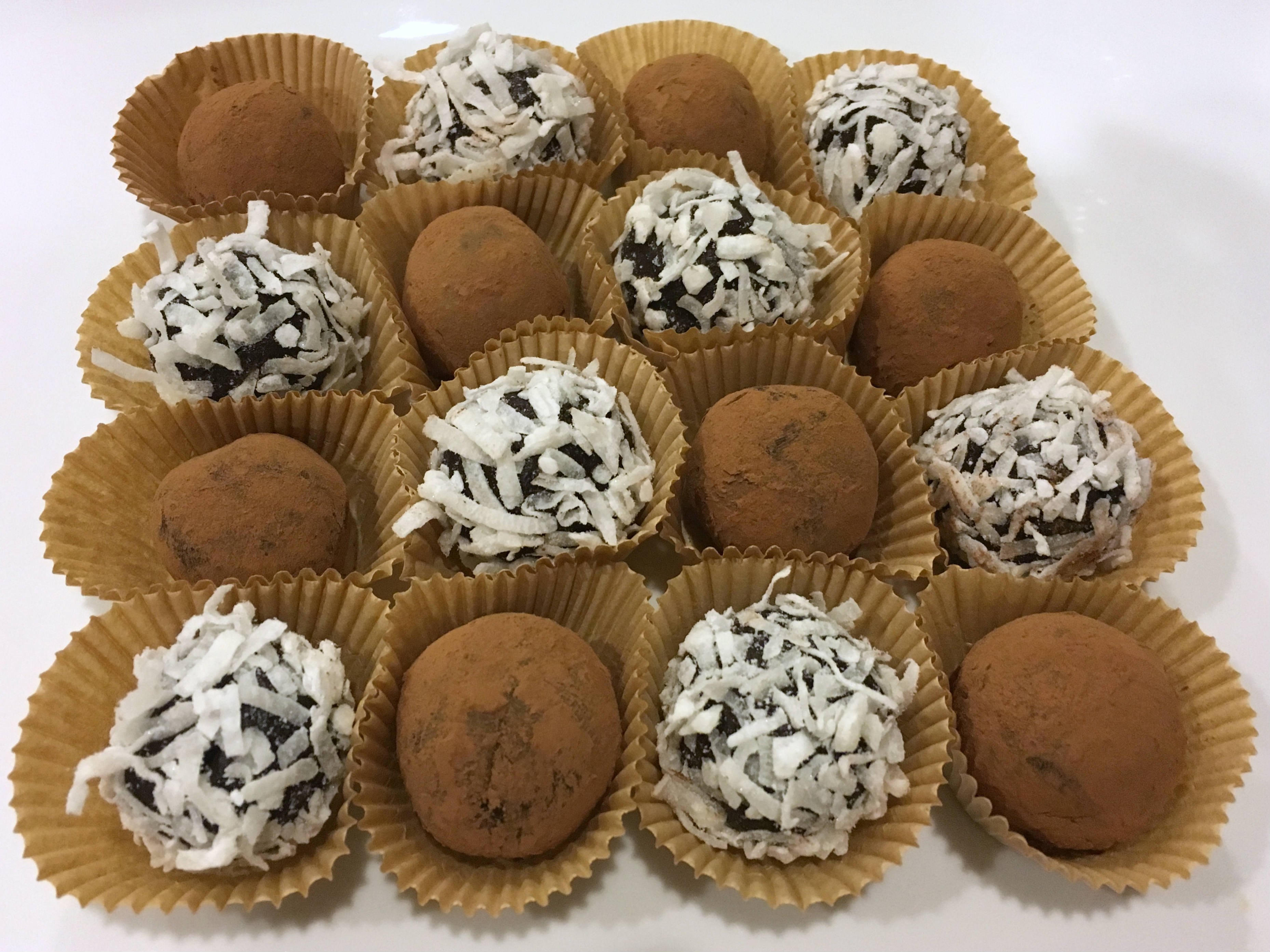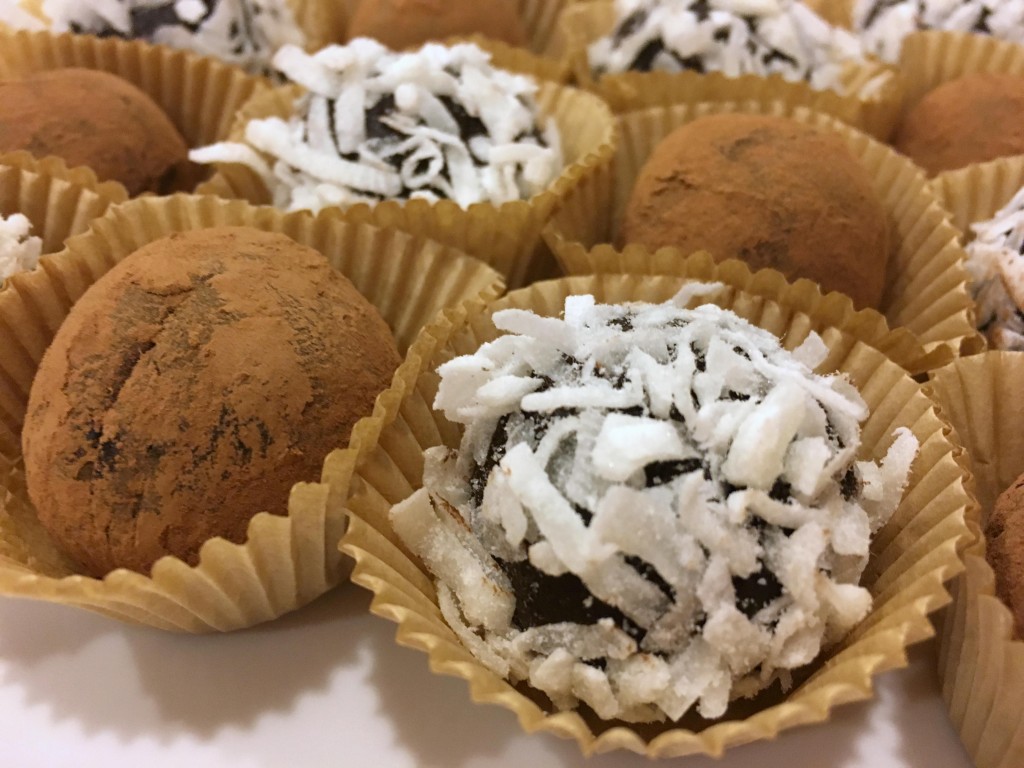 These super easy, 2-ingredient truffles are relatively healthy and make an excellent gift.  These would be for Valentine's Day, Father's Day or Easter.  2-Ingredient Truffles are gluten-free and can even be vegan if you use vegan-friendly dark chocolate.
2-Ingredient Truffles
Makes 16 truffles
Ingredients:
9 ounces dark chocolate
7T full fat unsweetened coconut milk
1/2 t vanilla extract (optional)
1/4 C flaked coconut, cocoa powder, sprinkles, crushed nuts etc (optional)
Directions:
Measure chocolate by weight with a kitchen scale.  Chop finely and set aside in microwave safe bowl.
Add coconut milk into a microwave safe bowl.  Heat in 15 second intervals until it bubbles, try not to boil.  Mine required about 40 seconds total.
Pour hot coconut milk onto chocolate.  Cover for 5 minutes.  When chocolate is melted, add vanilla (if using) and stir.  If you have unmelted chocolate pieces, microwave in 10 second increments until smooth.
Pour into 8×8 baking pan.  Refrigerate 2-3 hours until almost solid.  To test, poke in the middle with a knife.  If mostly clean, the chocolate is ready to scoop.  If it is still wet, continue refrigerating.
Once chilled and firm, ready rolling ingredients (if using).
Scoop out a tablespoon of chocolate.  Roll with clean hands into a ball.
Toss in toppings (if using).  I used flaked coconut and cocoa powder.  The warmth of your hands melts the outer layer of the truffle, making it sticky enough to pick up topping.  Tap off excess.
Serve immediately or store in the refrigerator covered until using.  To serve, allow to sit out for 15 minutes to warm slightly for maximum creaminess.
Recipe modified from "2-Ingredient Chocolate Truffles," minimalistbaker.com