Peanut Butter Pretzel Heart Truffles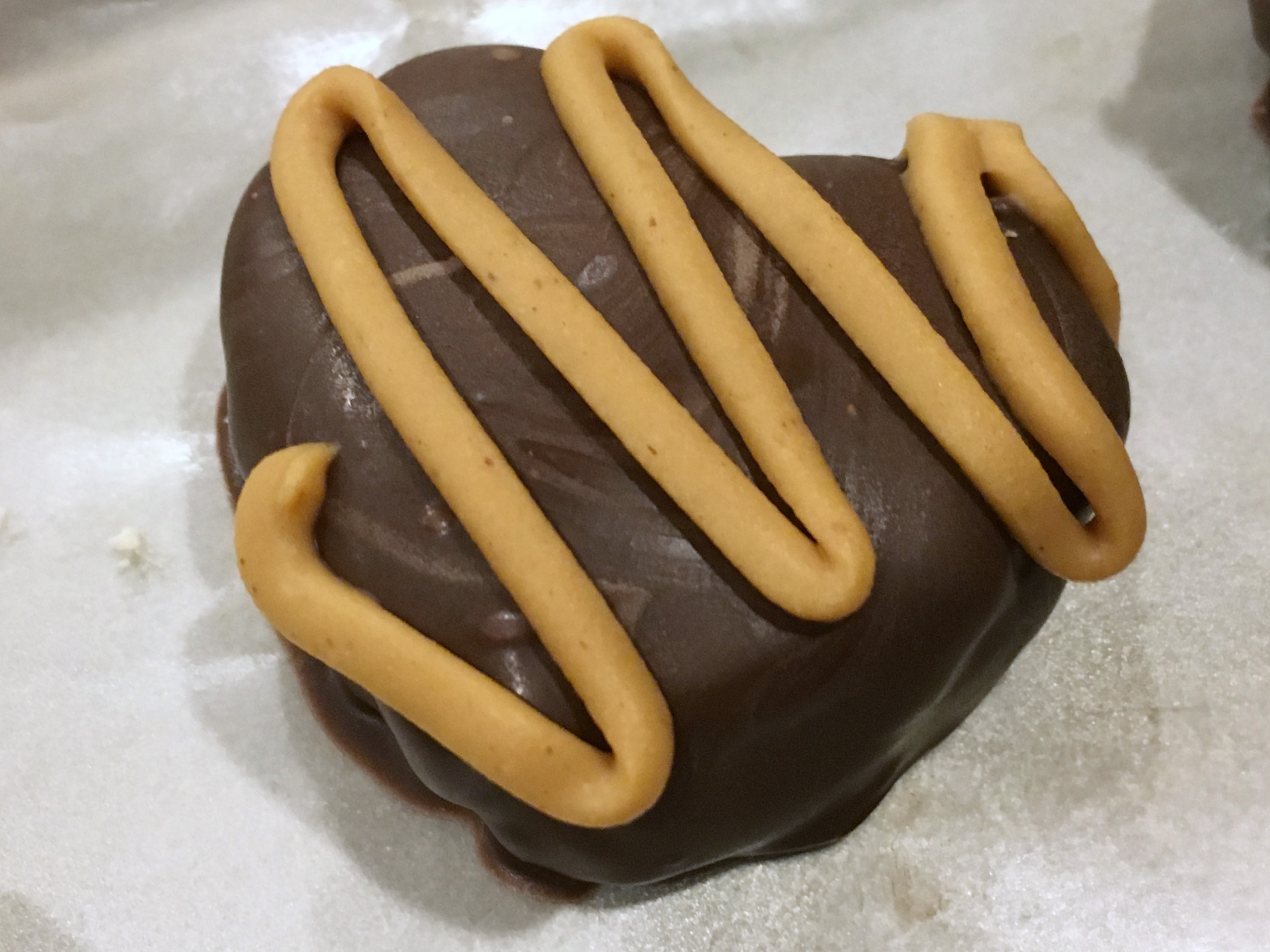 These easy, no bake heart shaped treats make a wonderful Valentine's Day surprise!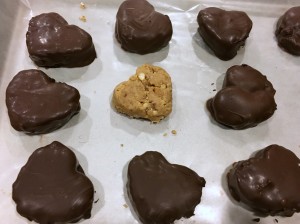 Peanut Butter Pretzel Heart Truffles
Makes 24 truffles
Ingredients:
3/4 C butter (1 1/2 sticks), melted
2 C pretzel crumbs (I used a food processor)
2 C powdered sugar
1 1/2 C creamy peanut butter
2 C dark chocolate chips
1/2 C peanut butter chips
Directions:
Add melted butter to pretzel crumbs.  Add powdered sugar and peanut butter.  Stir until evenly combined.
Line a 9×13 pan with plastic wrap.  Dump peanut butter mixture into pan and spread evenly.  Refrigerate 1 hour or until firm.
Remove peanut butter mixture from pan by picking up plastic wrap and setting onto work surface.  Set out several sheets of wax paper.
Use cookie cutter to cut out shapes.  I used a small heart– about 2 inches across- for Valentine's Day.  You can use another shape, like a simple star, circle or square.
Melt chocolate chips in microwave safe bowl using 30 second bursts.
Dip peanut butter pretzel hearts into chocolate mixture.  I used a fork.  Carefully cover and tap off excess chocolate.  Set on wax paper to cool.
When chocolate hardens, melt peanut butter chips in plastic freezer bag in microwave.  Snip corner and drizzle on top.  Happy Valentine's Day!
Recipe modified from "No-Bake Chocolate-Pretzel-Peanut Butter Squares," foodnetwork.com