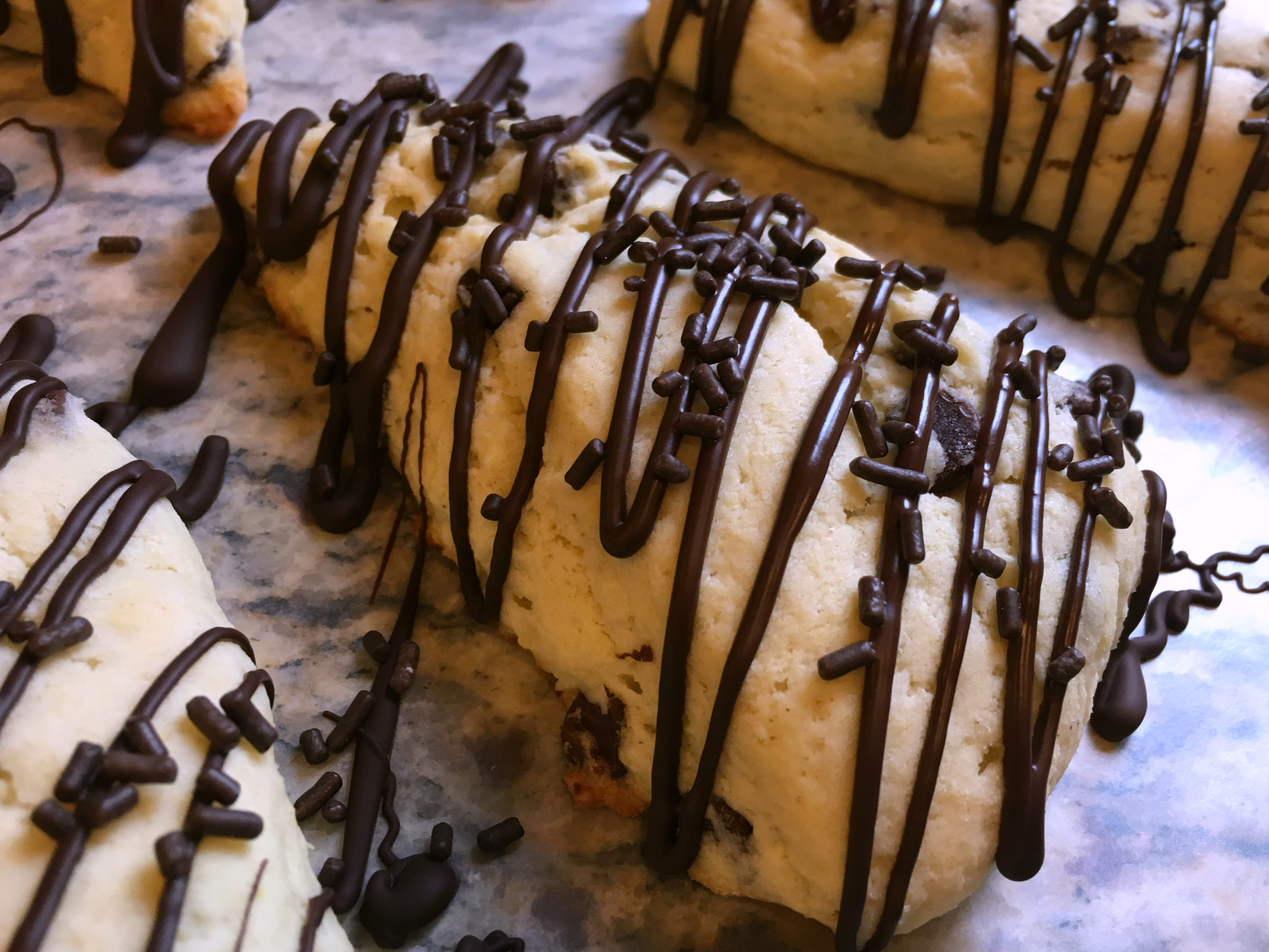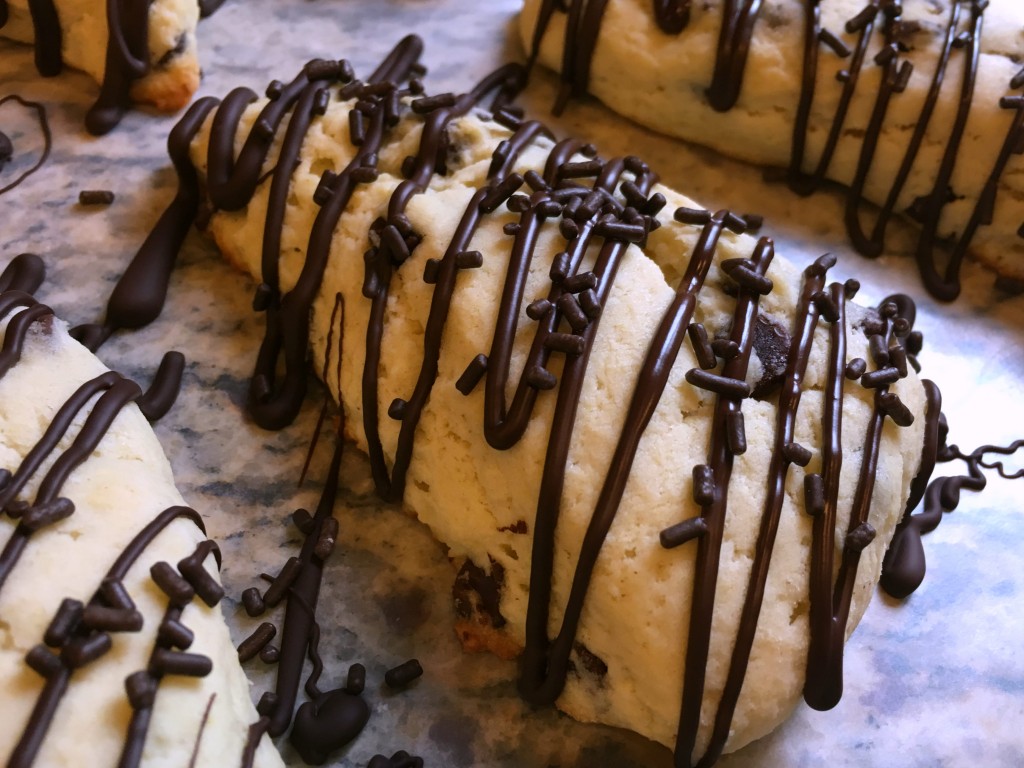 I've made scones before- Peanut Butter with Reese's Pieces, Vanilla Latte, Maple Sugar and Chocolate Chip.  They are all amazing but due to an incredibly busy schedule, I needed a super quick recipe.  This recipe uses a food processor as a shortcut, allowing fresh scones for an easy weekend brunch.
Part of the fun with scones is to change up what's included; I went chocolate chips (again being a slacker and we have a million bags in the cupboard) but you can easily substitute for savory.  Savory scones could use grated cheddar cheese, green onion, bacon bits or pieces of ham.  Next time I'm thinking dried cherries and orange zest.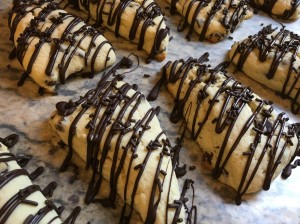 Slacker Scones
Makes 12 scones
Ingredients:
2 C flour
1/3 C sugar
1 T baking powder
1/4 t baking soda
1/4 t salt
1 egg
1/2 C sour cream
1 t vanilla only if making sweet scone variety
1/2 C (1 stick) cold butter, cut into pieces
1/2 C chocolate chips or other add-in ingredient
Directions:
Heat oven to 400.  Line baking sheet with parchment paper.
Combine dry ingredients.  Combine egg, sour cream and vanilla if sweet scone recipe.
Place dry ingredients in bowl of food processor.  Mine is an 8 cup (not too big, not too small).  Add in cold, cubed butter.  Pulse until combined.  Mixture will appear as coarse crumbs.
Add in wet ingredients.  Pulse until combined.  Mixture will be sticky dough.  Add additional ingredient (chocolate chips for me), pulse once or twice.  Do not over mix scones.
Lightly flour clean counter top.  Dump dough and form into a rectangle.  Use flour for your hands.  Cut in a zigzag pattern and transfer to cookie sheet.  Leave some space, these expand when they bake.
Bake for 15-18 minutes until lightly golden.  Remove from oven and cool.  Drizzle as desired.
Recipe modified from "Simple Scones," allrecipes.com, by Pam