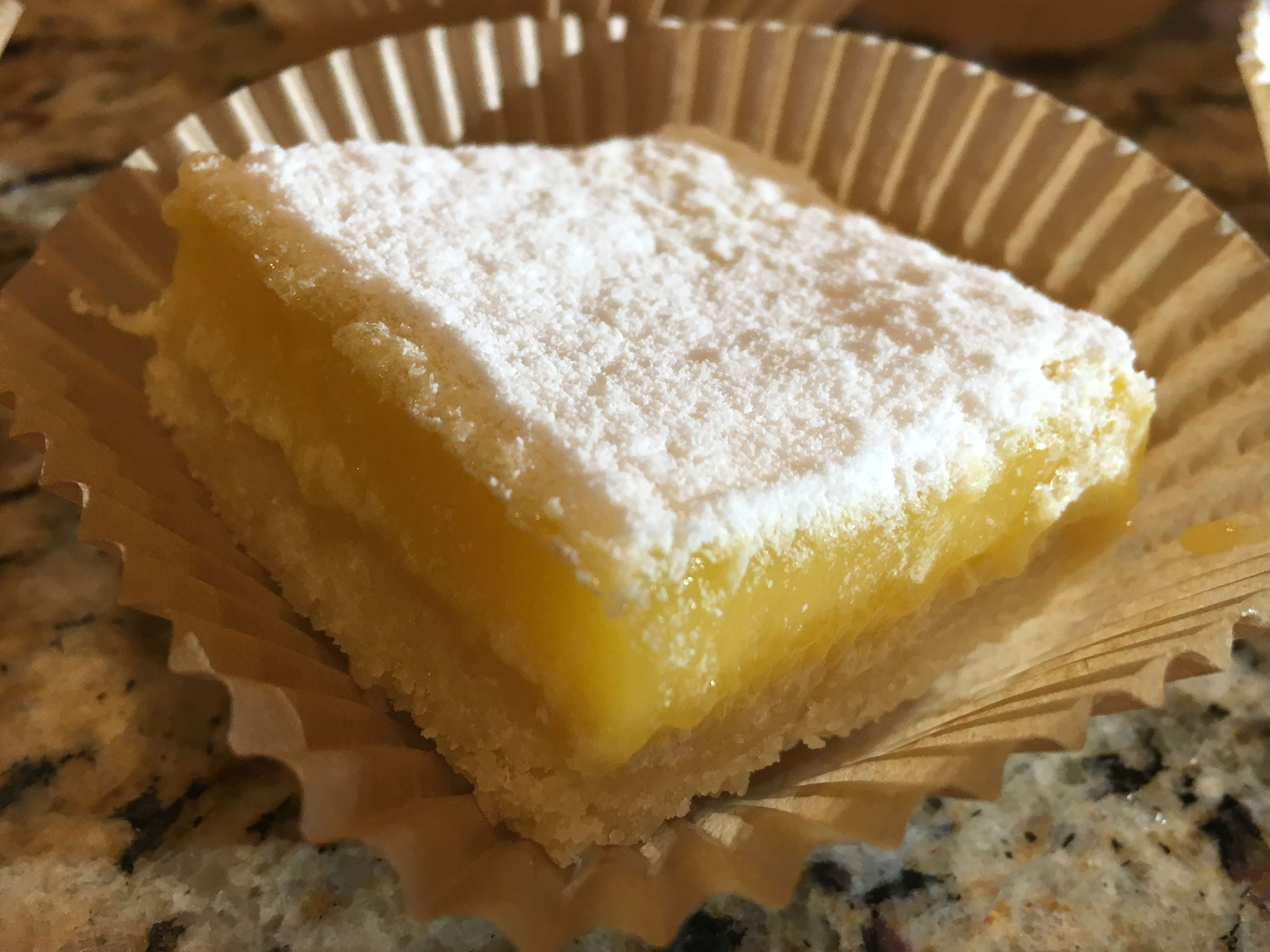 We're celebrating quite a few things- my sisters are a birthday and I have a new nephew!  When I asked what to bring for the party, lemon bars were requested.  I've got a love/hate relationship with lemon bars, I love to eat them and I hate it when they don't set and make a big lemon puddle in the pan.  After reading some reviews and puttering around, I think I found a recipe that works.
Bake Sale Lemon Bars are a perfect balance between buttery shortbread crust and creamy tart lemon filling.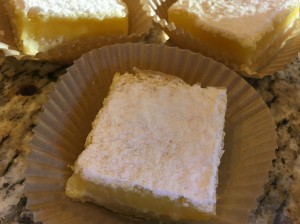 Bake Sale Lemon Bars
Makes 24 bars
Ingredients:
Shortbread Crust
1 C (2 sticks) butter, softened
1/2 C white sugar
2 C flour
Lemon Filling
4 eggs
2 C white sugar
1/2 C flour
4 lemons (3/4 C), freshly juiced
2 T lemon zest
Yellow food coloring (optional)
Topping
Directions:
Heat oven to 350.  Line 9×13 pan with parchment paper.
To make shortbread crust, use a pastry cutter to combine softened butter, flour and sugar for crust.  Gently press into pan.
Bake for 15-20 minutes until golden.  Set aside and cool.
To make lemon filling, whisk together eggs, fresh squeezed lemon juice, lemon zest, sugar, flour and yellow food coloring if using.  Pour over shortbread crust.
Return to oven, bake an additional 20-30 minutes.  You're looking for the pan to brown slightly with small bubbles.  If you bump the side, the middle might wiggle like pudding but not slosh like liquid.  If you can't tell, leave in oven a few more minutes.
Set aside to cool.  I leave mine on the counter for an hour or two before putting in the refrigerator.  Bars firm up as they cool.
When cooled, dust with powdered sugar.  Slice and serve.
Recipe modified from "Best Lemon Bars," allrecipes.com, by Patty Schenck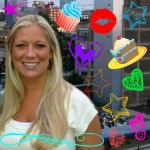 I'm a self-taught Betty Crocker. Food should be pretty, delicious and have sprinkles. Professionally I'm a clinical social worker. Follow me on Facebook and Pinterest- Sugar and Spice Baking Blog- for great recipes, amazing restaurants and culinary adventures.