Double Chocolate Buckwheat Cookies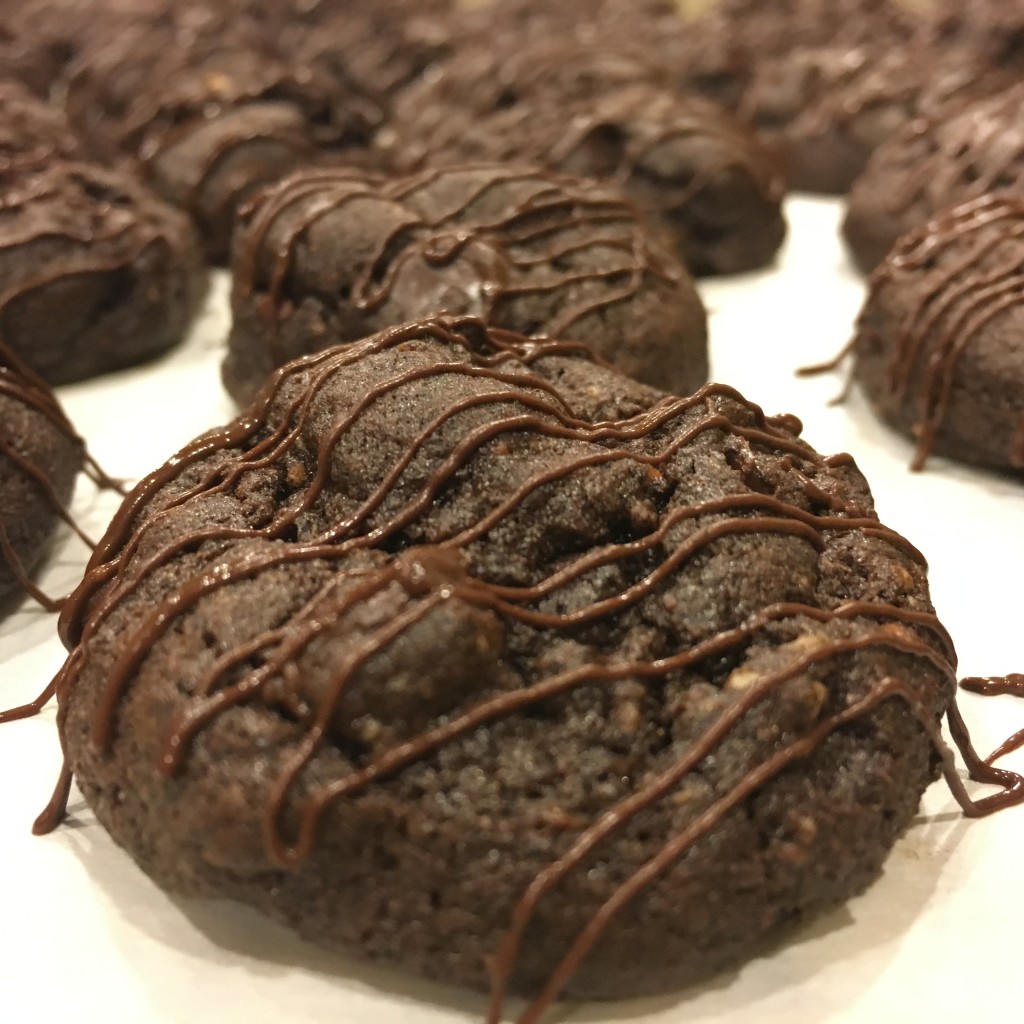 I'm so glad to be back to blogging!  My computer crashed recently to the tune of hard drive failure.  Now we've got a new machine and I can share the yummy recipes from the past few weeks.
Double Chocolate Buckwheat Cookies are gluten-free and no one will know.  While buckwheat sounds scary, it's actually the seed of a plant related to rhubarb.  These cookies are like brownie bites, dense and loaded with chocolate.  A chocolate drizzle makes them fancy enough for special events.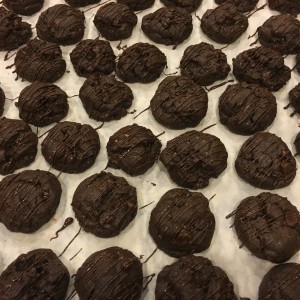 Double Chocolate Buckwheat Cookies
Makes 60 cookies
Ingredients:
1 1/2 C whole grain buckwheat flour
3/4 C Dutch-process cocoa powder
1/2 t baking powder
1/2 t baking soda
1/2 t salt
1 1/2 C dark brown sugar or raw sugar
2 eggs
2/3 C almond butter
3/4 C melted butter or coconut oil, melted and cooled
2 t vanilla extract
2 C semisweet chocolate chips
1/2 C dark chocolate chips
Directions:
In a bowl combine buckwheat, cocoa powder, baking powder, baking soda and salt.  Set aside.
Use a stand mixer with paddle attachment to combine sugar, eggs, almond butter, melted butter or coconut oil and vanilla.  Add flour mixture until just combined.  Add semisweet chocolate chips.  Dough will be thick and sticky like brownie batter.
Dump dough in a pile on plastic wrap.  Make into a ball and wrap tightly.  Refrigerate for at least 2 hours or until firm enough to roll into balls.
When you're ready to bake, line baking sheets with parchment paper.  Heat oven to 350.
Use a cookie scoop to make 1 1/2 inch sized balls, leaving space between.  Bake for 10 minutes until the top of the cookie no longer appears wet.  Set aside to cool.
Place dark chocolate chips into a Ziploc bag and microwave on 15 second intervals until melted.  Snip the corner and drizzle over cooled cookies.
Recipe modified from "The Sweet Side of Ancient Grains" by Erin Dooner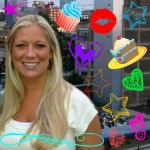 I'm a self-taught Betty Crocker. Food should be pretty, delicious and have sprinkles. Professionally I'm a clinical social worker. Follow me on Facebook and Pinterest- Sugar and Spice Baking Blog- for great recipes, amazing restaurants and culinary adventures.