Maple Shortbread Squares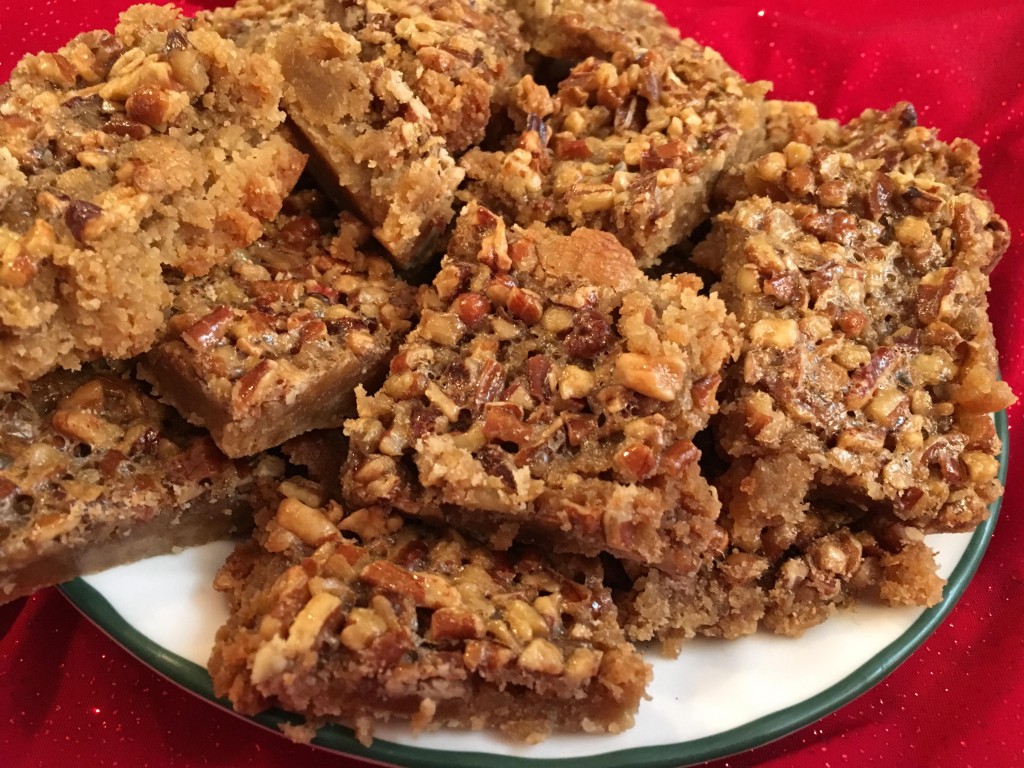 My mom is a fan of all things maple. Last Christmas we made Maple Walnut Ice Cream and this year we put together a pan of Maple Shortbread Squares.  Be sure to use real maple syrup for flavor.
Maple Shortbread Squares
Makes 16 bars, 1 8×8 pan. Double for 9×13
Ingredients:
1 C flour
1/2 C packed dark brown sugar
1/2 C (1 stick) softened butter
Pinch salt
1 egg
1/3 C packed dark brown sugar
1/4 C pure maple syrup
1/2 C chopped pecans
Directions:
Heat oven to 350. Line pan with parchment paper or foil for easy removal.
Combine flour, 1/2 C dark brown sugar and salt. Mix in butter until dough forms.  You can do this with clean hands or a stand mixer.
Press into baking pan and prick with fork. This keeps shortbread flat.  Bake 20 minutes until golden brown.
While shortbread is baking, mix egg with 1/3 C brown sugar, maple syrup and pecans. Pour over hot crust and return to oven.
Bake until firm, 12-15 additional minutes. Cool completely then cut and serve.
Recipe modified from "Maple Pecan Shortbread Squares," allrecipes.com, by Tracey Lafave Kessler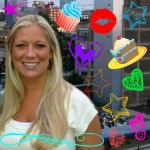 Anna Lookingbill
I'm a self-taught Betty Crocker. Food should be pretty, delicious and have sprinkles. Professionally I'm a clinical social worker. Follow me on Facebook and Pinterest- Sugar and Spice Baking Blog- for great recipes, amazing restaurants and culinary adventures.
Comments
---