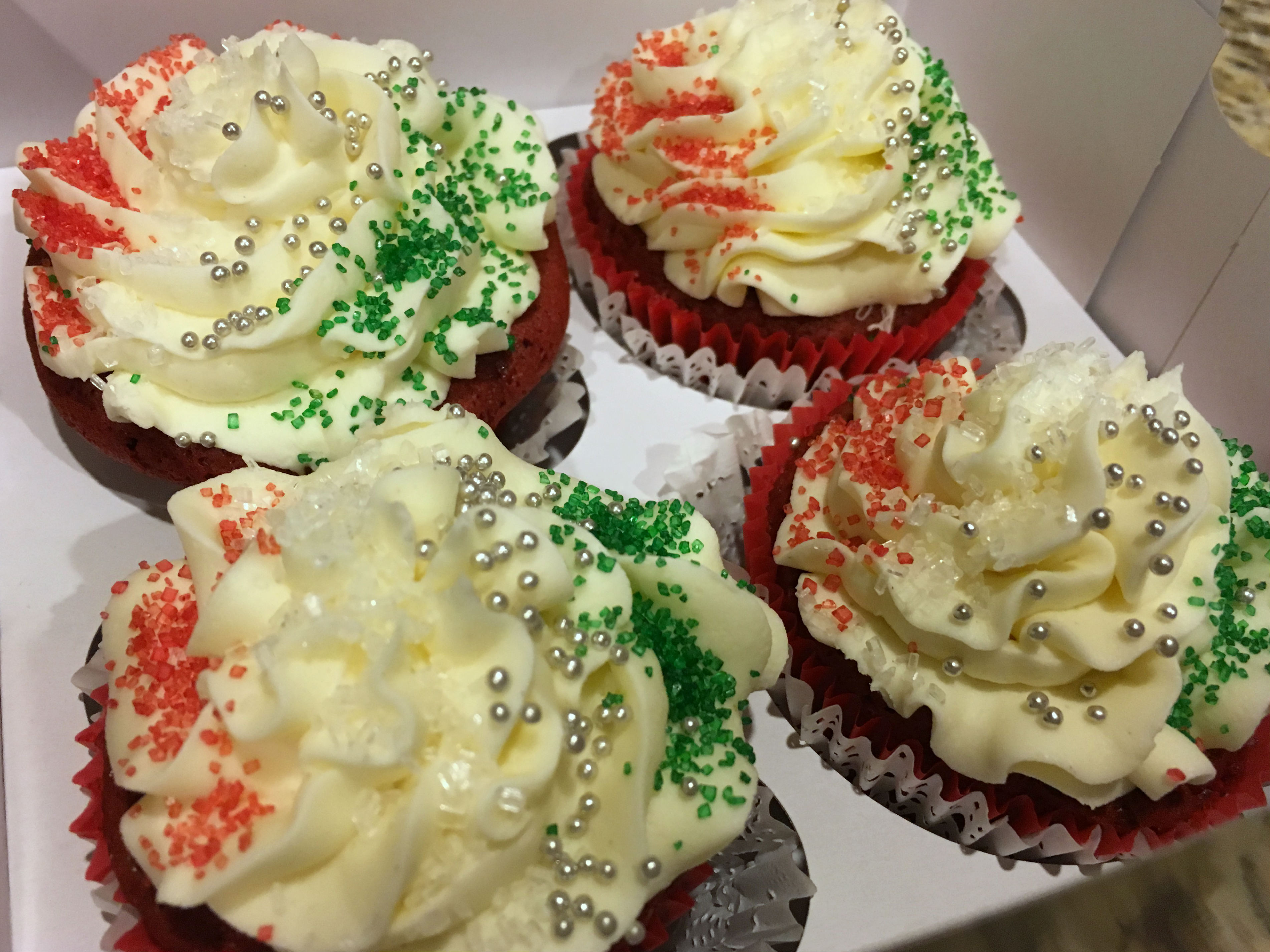 It's bake sale fundraiser time again!  I'm always happy to help.  Folks requested red velvet and it was a tough pick between Red Velvet Cake and Red Velvet Oreo Cupcakes.
Instead of cream cheese frosting, I wanted to use one of the many jars of marshmallow fluff in my cupboard (it's fudge season after all).  Marshmallow Frosting is a buttercream hybrid; it sets well and would be delicious on Double Chocolate Sour Cream Cake or Gingerbread Bites.
Marshmallow Frosting
Frosts 24 cupcakes
Ingredients:
2 C (4 sticks) butter, softened
1 7oz jar marshmallow fluff
4 C powdered sugar
Pinch salt
Directions:
Use a mixer to cream butter until fluffy.  Add marshmallow crème, vanilla bean paste and pinch salt.  Can't find vanilla bean paste?  You can substitute vanilla extract.
Add powdered sugar 1 C at a time until well combined.  Frosting should be thick but spreadable.  Pipe onto cupcakes.
Recipe modified from "Marshmallow Buttercream," allrecipes.com, by Staci Lambert